Corruption on top of global CFO agenda
Over the next two years, Indian CFOs prefer to invest in markets like South Africa, UAE, South Korea, Romania and China. Only 3% Indian CFOs said that they would invest in India.
More and more foreign companies are seeking advice on corruption related issues before investing in India.
When a foreign company looks to enter a new market, it hires a bunch of consultants to do a due-diligence under the Foreign Corrupt Practices Act (FCPA) of United States. It is a US law that prohibits pay-offs to foreign governments or bureaucrats. Global companies are increasingly seeking a compliance with this law prior to investing in a new market.
This gives the company a sense of the risk involved in doing business in that country.
Arpinder Singh, Partner and National Director, Fraud Investigation & Dispute Services at consultancy firm Ernst & Young says that he receives a request for a FCPA due diligence every other day for India.
"This was not the case earlier," Singh told Firstpost.com.
This clearly shows that the cost of doing business in fast growth emerging market like India is much more than anticipated.
An E&Y survey 'What lies beneath', the true cost of entering the rapid-growth markets' gives a good overview of this trend. The survey was conducted by the Economist Intelligence Unit of 921 chief financial officers (CFOs) from around the world. A CFO of a company is increasingly playing an important role along with a company's board and chief executive when it comes to investing in new markets.
A key highlight of the survey is the importance that CFOs have put on corruption and governance issues. As many as 51 percent of the CFOs felt that they spent more time overall than they expected on investments in India.
Over the next two years, Indian CFOs prefer to invest in markets like South Africa (27 percent), UAE (23 percent), South Korea (14 percent), Romania (13 percent) and China (11%). Only 3% Indian CFOs said that they would invest in India.
On the other hand, China and India remained two top destinations for global corporate investment followed by Mexico, Thailand and Indonesia.
Here are some takeaways for India:
* Political costs of doing business in India are much higher than expected. While corruption and bribery was highlighted by 37 percent of the CFOs and was marginally better than the world average (38 percent), India scored poorly on other key parameters. As many as 44 percent of CFOs find the Indian government unsupportive to foreign investors (world average 38 percent). The impact of trade unions and other pressure group activity was much more than anticipated. About 32 percent said felt that the inefficiency and unfairness of courts was costly or difficult to manage. Only 26 percent felt that about the world.
* CFOs also highlighted restrictions on cross-border capital movement as a key impediment. This is largely hurting cross-border mergers and acquisition activity in the Indian context. Indian companies are cash rich and so are large multinational corporations. About 41% CFOs have highlighted this as an important concern for India. (The world average is 31%). In case of ease of registering a legal title to land and property, its the next pet peeve. As many as 30% of the CFOs said that this was something that was either more costly or time consuming than estimated.
* Poor disclosure of material information is an important concern of 41 percent of the CFOs about India. This is significant from the standpoint of valuation of assets that foreign companies look to buy. The other key risk is about assessing the potential tax risk. The taxation notice on the Vodafone transaction has raised red flags. It appears that CFOs are concerned about the uncertainty and frequent changes in tax rules, Singh of E&Y says.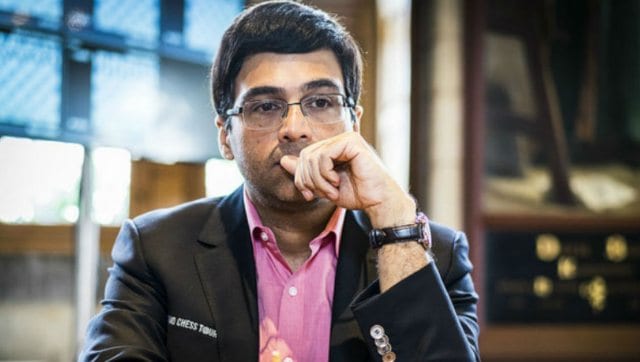 Sports
"I had help from the people analysing the game, computers... In hindsight, it was quite silly," tweeted Zerodha co-founder Nikhil Kamath after "beating" Viswanathan Anand in a charity chess match on Sunday
India
Badal and his party members were protesting to demand the removal of health minister Balbir Singh Sidhu and demanded a probe by the CBI into alleged irregularities