Corrected: IMF - too early to assess Sri Lanka economic damage from Easter bombings
By Shihar Aneez COLOMBO (Reuters) - (This version of the story corrects the source in paragraphs 9, 10, 12, 13 making clear that Subir Gokarn's and Mahinda Siriwardana's views reflect Sri Lanka's and are not the IMF's official position) The International Monetary Fund said on Thursday it was holding its forecast for Sri Lanka's 2019 economic growth at 3.5% in spite of devastating Easter bombings, saying it was too early to assess financial damage. The April 21 bombings, which killed more than 250 people in churches and hotels and were claimed by Islamic State, have scared tourists away and soured business sentiment on the island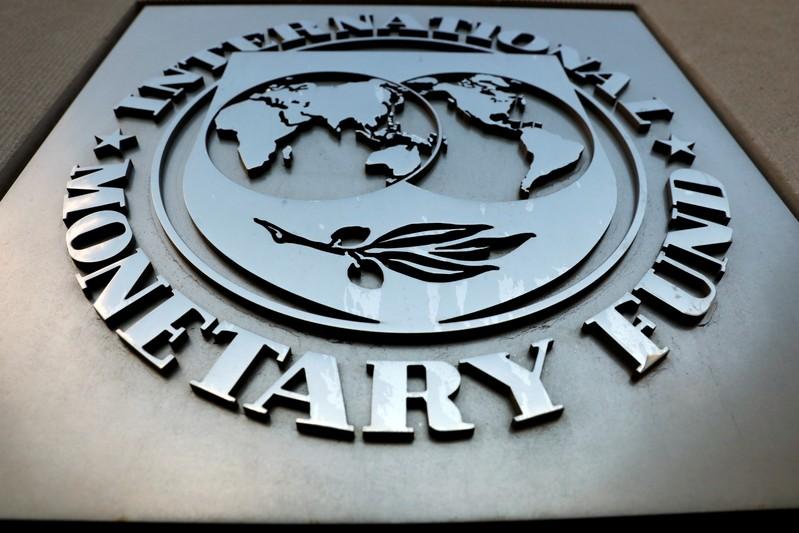 By Shihar Aneez
COLOMBO (Reuters) - (This version of the story corrects the source in paragraphs 9, 10, 12, 13 making clear that Subir Gokarn's and Mahinda Siriwardana's views reflect Sri Lanka's and are not the IMF's official position)
The International Monetary Fund said on Thursday it was holding its forecast for Sri Lanka's 2019 economic growth at 3.5% in spite of devastating Easter bombings, saying it was too early to assess financial damage.
The April 21 bombings, which killed more than 250 people in churches and hotels and were claimed by Islamic State, have scared tourists away and soured business sentiment on the island.
Sri Lanka's economy, which depends on tourism, garment manufacturing, tea exports and remittances, was already at a low point before the bombings.
The economy grew 3.2% last year, the weakest in 17 years, as a weeks-long political crisis and monetary policy tightenings sapped business confidence and cooled investment.
A Reuters poll of 10 analysts predicted last week that growth could slide to just 2.5% this year following the attacks.
But the IMF said it was maintaining its growth projection due a lack of new official data and clear information to assess the impact on growth of the Easter bombings.
"It will be speculative for us to revise our growth projection at this juncture," Manuela Goretti, the IMF's mission chief for Sri Lanka, said in a teleconference with journalists in the capital Colombo.
"So we maintain our growth projection for 2019 at 3.5% with the gradual improvement in the medium term at 5%."
Subir Gokarn, the executive director for Sri Lanka, India, Bhutan and Bangladesh at the IMF, and his alternate, Mahinda Siriwardana, said in an earlier report that Sri Lanka's budget and current account deficits could widen more than expected because of the bombings.
The IMF said in an emailed statement on Friday that the views of the executive director for Sri Lanka represent the country's authorities and are different from the fund's official position.
Previously, the IMF said it expected that this year's fiscal deficit would fall to 4.5% of gross domestic product (GDP) from last year's 5.3%, and the current account deficit to 2.8% from 3.2% in 2018.
Gokarn and Siriwardana did not provide fresh estimates, but said normalcy had largely returned to the island, thanks to government measures including the implementation of an emergency law.
"Authorities expect to get through this incident expeditiously, putting the country back on track to benefit from improving economic fundamentals," the directors said.
In March, the Fund agreed to extend a $1.5 billion loan facility to Sri Lanka for an extra year, following the country's seven-week political crisis last year.
On Tuesday, the lender approved disbursal of a $164 million tranche, bringing the total disbursed to more than $1.16 billion.
The loan is crucial for Sri Lanka to secure more attractive borrowing terms.
(Reporting by Shihar Aneez Writing by Alexandra Ulmer; Editing by Richard Borsuk and Frances Kerry)
This story has not been edited by Firstpost staff and is generated by auto-feed.
Business
By Katanga Johnson WASHINGTON (Reuters) - Global equities set both an intraday high and record close on Tuesday as markets as investors weighed the latest U.S. economic data for signs of a rebound and rising inflation while Wall Street's main indexes wavered before ending little changed. Graphic: Global asset performance http://tmsnrt.rs/2yaDPgn Energy shares were among the best performing during the session as the OPEC+ alliance agreed to hike output in July and gave a bullish forecast.
Business
(Reuters) - Zoom Video Communications Inc reported better-than-expected quarterly revenue on Tuesday, benefiting from steady demand for its video-conferencing platform as people wary of the pandemic continued school and work from home. Zoom became a household name during the pandemic as businesses and schools switched to its video conferencing platform for virtual classes, office meetings and social catch-ups.
World
By Michele Kambas NICOSIA (Reuters) -Cyprus's ruling conservatives emerged as winners but failed to get an absolute majority in a parliamentary election on Sunday, with voters turning to smaller parties, including a right-wing party with links to Greece's now outlawed Golden Dawn.