Corporate espionage spreads to defence min too; govt may invoke OSA
Police sources said the corporate espionage was not limited to the petroleum ministry as Sharma also used the stolen information from the coal and power ministries for Infraline Energy, for which he was working.
On a day when President Pranab Mukherjee promised stricter government action against corruption, the ramifications of the leaks in the petroleum and other ministries widened as Delhi Police claimed to have busted a parallel racket in purloined documents with the arrest of another man and the questioning of seven employees of two ministries.
In its ongoing probe into the leakage of classified documents of the petroleum and coal ministries, the Crime Branch of Delhi Police unearthed a new racket with the arrested of Lokesh Sharma, a 33-year-old employee with Noida-based energy consultant company Infraline Energy.
"We have arrested one more person, Lokesh Sharma, who used to provide stolen documents of the coal and petroleum ministries to some corporate houses. His arrest led us to bust another racket," Delhi Police chief B.S. Bassi told the media. The cops believe Sharma not only leaked information to Infraline Energy but also to other accused, including Santanu Saikia and Prayas Jain.
However, according to a report in Times of India, police have also interrogated a defence ministry employee for more than six hours on Monday, who is suspected to have leaked classified documents from the defence ministry. Defence is the fourth ministry, after oil, coal and power, to enter the list of compromised departments.
Meanwhile, seven employees of the coal and petroleum ministries were picked up by police from Shastri Bhawan -- that has offices of various ministries including coal, power and petroleum -- and questioned them for over eight hours.
Lal Babu and Ranjit Mahto, employees of the coal ministry, along with five petroleum ministry employees -- Bhupendra, Amit, Virendra, Ram Kishore and Surender -- were those questioned by police.
Police sources said the corporate espionage was not limited to the petroleum ministry as Sharma also used the stolen information from the coal and power ministries for Infraline Energy, for which he was working.The firm has a huge database of subscribers, both individuals and corporates.
Police said a second FIR has been registered against Sharma and some other people as they were found to be part of another racket in which they used to provide classified documents related to the petroleum, power and coal ministries.
The sources said the Crime Branch got information about Sharma during its probe into the petroleum ministry leak that was unearthed on the night of Feb 17, with the arrest of two former multi-tasking employees of Shastri Bhawan.
Police sources said they were on the lookout for Rajiv Singh, a coal ministry employee, a man named Jitender and also some of Lokesh Sharma's associates. More arrests can take place, including from the corporate and government sectors.
A court on Monday sent former journalist Santanu Saikia and three others to judicial custody till March 6 in the petroleum ministry documents leak case. Before being taken to the court, Saikia told reporters that Delhi Police officers took his signatures on five-six blank sheets of papers.
Saikia, who runs a web portal and previously covered the crime beat for several years, was sent to 11-day judicial custody along with Prayas Jain, a Melbourne-based energy consultant, and Rakesh Kumar, 30 and Lalta Prasad, 36 - both brothers and residents of Delhi.
Delhi Police is likely to summon the seniors of the five corporate officials arrested in the petroleum ministry leakage case, asking them to join the investigations, sources said Monday.
Police said they were analysing the documents recovered from all the accused, with the help of the petroleum, coal and power ministries to ascertain the nature of the documents.
An official said the Official Secrets Act would be invoked if any secret documents were found.
"If the OSA is invoked, police will have to prove that the leakage of the documents have hurt the "integrity of India" and "helped an enemy state", The Economic Times quoted a home ministry official as saying, adding that police has so far not approached the ministry on this issue.
Those sent to police custody till Feb 24 are Reliance Industries corporate affairs manager Shailesh Saxena, Jubilant Energy senior executive Subash Chandra, Reliance ADAG DGM Rishi Anand, Essar DGM Vinay and Cairns India GM K.K. Naik.
Meanwhile, the Anil Ambani-led Reliance Group said on Monday that no police raids were conducted at any of its offices across the country.
"No search or raid has been conducted by police authorities at any office of the Reliance Group anywhere in India," the company said in a statement.
Stating that it was "not aware" of the circumstances leading to the arrest of Anand, the group said it was fully cooperating with the authorities in the investigation.
"The work station of only one specific Reliance Power employee was searched, and no incriminating material of any kind was found," the statement said.
"We are committed to propriety in all our business dealings, and do not support unlawful activities of any nature," it added.
What has emerged till now is that no senior official has been complicit in the leakage of documents.
According to an Economic Times report, Cabinet Secretary Ajit Seth will meet secretaries of all important ministries today to discuss finalising a set of guidelines to ensure secrecy og government documents. The guidelines include installation of CCTV cameras in corridors of all sensitive minsitries, regulating entry of visitors and keeping a vigil on their movements, and ensuring that files are kept under lock and key
With inputs from IANS
Find latest and upcoming tech gadgets online on Tech2 Gadgets. Get technology news, gadgets reviews & ratings. Popular gadgets including laptop, tablet and mobile specifications, features, prices, comparison.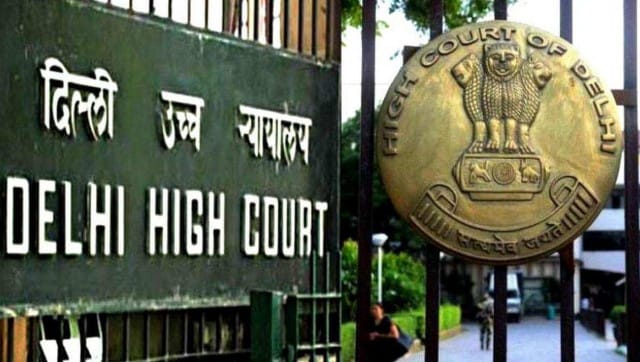 India
In the Delhi HC hearing of a batch of pleas in the Jamia Millia Islamia violence case, petitioners demanded an independent investigation into the Delhi Police's conduct against students
India
The police also requested invitees to follow COVID-19 guidelines issued by the MHA and the Health Ministry at all times during the celebration at the Red Fort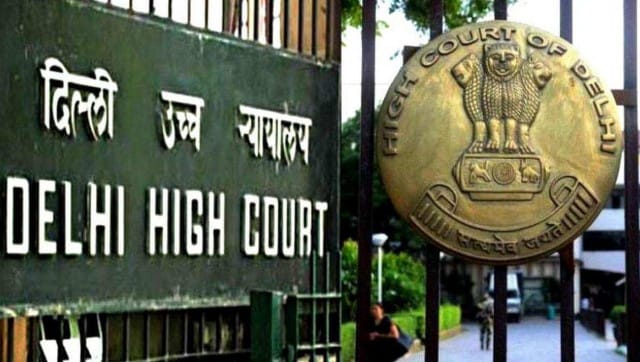 India
Next hearing of plea has been listed for 14 August; last month, bail pleas of Kalita, and another member Natasha Narwal, were dismissed by a trial court