War over quadricycles between auto majors and Rajiv Bajaj just got more intense
Rival car makers have upped the ante against creating a separate four wheeler category under 'quadricycles' as Bajaj Auto, India's only automobile manufacturer has a product meeting the specifications laid down by the government for quadricycles - the RE60, which is ready for commercial launch.<br />
Rival car makers have upped the ante against creating a separate four wheeler category under 'quadricycles' as Bajaj Auto, India's only automobile manufacturer that has a product meeting the specifications laid down by the government for quadricycles - the RE60, readies its creation for commercial launch.
According to a report in the Business Standard, Bajaj Auto Managing Director Rajiv Bajaj has reportedly lashed out at some leading automobile companies for approaching the government with a plea to increase the cap on these vehicles' weight from 450 kg to 600 kg as it would defeat the purpose of upgrading from three-wheelers, which weigh 350 kg, and would work against quadricycles' pitch of being more fuel efficient. A heavier car will not meet the exacting carbon dioxide norms that we have offered in the RE60.
Quadricycles could well change the landscape of urban and semi-rural commuting in India. This four-wheeler is weighs less than half the weight of a small car, has about a tenth of a car's horse power and has a maximum top speed of anywhere between 70-80 km an hour compared to a car's top speed of up to 200 km. In comparison to three-wheelers though, its top speed and horse power are both higher. But higher weight would slow its down and potentially hit mileage, another core feature.
As Firstbiz reported earlier, Tata Motors and some others have been lobbying against quadricycles being categorised separately from cars by insisting that safety measures such as crash tests are made mandatory for such vehicles.
Car makers perhaps fear that their cars in the commercial segment, that are being used as taxis, would suffer if quadricycles are allowed; even semi-urban and rural transport options such as light commercial vehicles (example Tata Ace and Vikram) may be affected. This is because apart from Bajaj, evenPiaggio and the Mahindras are keen on the segment, which falls somewhere between an auto-rickshaw and a car.
Rajiv Bajaj, Managing Director of Bajaj Auto, had told Firstpost earlier that it is wrong to compare quadricycles to cars and norms for quadricycles should be those which are already prevalent in Europe with suitable modification for Indian conditions.
He had said that at present, 40,000 Indians buys three-wheelers and a million others buy scooters and bikes every month and that none of these products have crash testing or other safety norms which are mandatory for cars.
"A quadricycle is much more comfortable and safe than a three-wheeler so all I am saying is norms for qudricycles be made on their own merits rather than in the context of cars," Bajaj had said.
The RE60 weighs 400 kilograms, about 100 kg more than Bajaj's smallest autorickshaw and half as much as a small hatchback. The engine, which can run on gasoline or compressed natural gas, can go up to 70 kilometres per hour (about 40 miles per hour).
According to the Business Standard report,adecision on whether or not there should be an increase in the earlier notification on weight cap for quadricycles is likely to be taken soon, after a meeting between the road transport ministry and some automobile companies later this week. As of now, government has allowed automakers to sell quadricycles as commercial vehicles meant to transport people and goods.
But sellers of quadricycles won't be allowed to be sell them as replacements to cars as they don't meet crash safety norms.Also quadricycles won't be allowed to ply on highways and will be limited to city and village streets. The top speed of quadricycles sold in India will be limited to 70 kmph. But the real bone of contention appears to be a move to consider applying crash testing and other stringent safety norms for such vehicles, as are in force for cars.
Subscribe to Moneycontrol Pro at ₹499 for the first year. Use code PRO499. Limited period offer. *T&C apply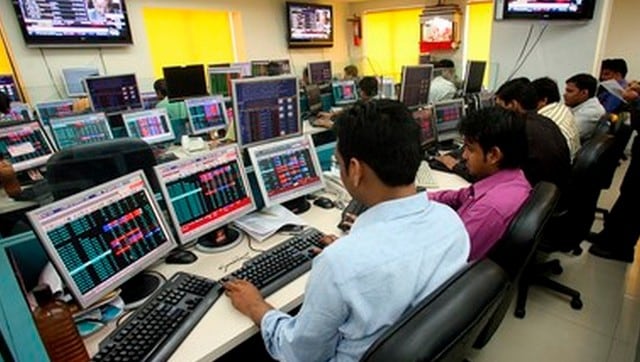 Business
While the BSE Sensex was up 7.09 points or 0.01 percent at 49,751.41, the Nifty was up 32.10 points or 0.22 percent at 14,707.80
Business
The gains in the early morning trade in BSE Sensex was driven by gains in index majors HDFC twins, Kotak Bank and Reliance Industries amid a positive trend in global markets
auto
Prices for the new Tata Safari go all the way up to Rs 21.45 lakh.