Success Quotient: What Amitabh's Anand has taught Lacoste CEO Rajesh Jain
We disrupted the prevailing franchise model and made franchisees our equal partners. We supported them with brand guidelines and brand virtues, the boutique layout, ambience, staff and resources to maintain the brand standards.
Success Quotient is a weekly feature in Firstbiz, which looks at the pains and joys en route to success for a head honcho - whether a CEO, MD or an entrepreneur. The column looks at the ideas that helped launch a company, its highs and lows.
The alligator and the Lacoste Polo have continued to retain its presence in the world of Ts since the last century. Its history goes way back to 1933 when Ren Lacoste, the founder and renowned tennis player and Andr Gillier, the owner and chairman of France's largest knitwear manufacturing firm at the time, set up a company to make the logo-embroidered shirt designed by the champion for his personal use on the tennis court. The firm says, to its knowledge, this was the first time that a brand name appeared on the outside of an article of clothing - an idea which has since become extremely successful. This shirt revolutionised men's sportswear, replacing the classical woven fabric, long-sleeved and starched shirts which players had worn on the courts until then.
In a tte--tte with Firstbiz, Rajesh Jain, MD and CEO, Lacoste India, talks about the brand's growth in India-from a presence in 14 cities in India and in Maldives with 45 points of sale, his plans for the future, and how he gets off the work-horse. Around 75 percent of the company's sales come from its men's apparels, he says. Edited excerpts from the conversation:
What do you like most about your job?
Overcoming retail challenges on an everyday basis is something that keeps the momentum going. Coming from a financial background, I like to analyze and evaluate company strategies to finer details. I felt inclined to the for retail industry as it is characterized by ever changing demands and varied preferences. I wanted to enter the retail spectrum that would further enhance my skills at facing challenges and solving problems
What are the initiatives you have taken to make Lacoste stand out in the crowded market place?
In the last five years, I have tried to disrupt the most restrictive thoughts and beliefs so as to help business growth. To mention a few examples: We disrupted the prevailing franchise model and made franchisees our equal partners. We supported them with brand guidelines and brand virtues, the boutique layout, ambience, staff and resources to maintain the brand standards. As an accessible luxury, we challenged the status quo of not expanding in tier 2 cities, and managed to expand and extend successfully. In fact, we have also registered a growth of 33 percent from the last year from some of our tier 2 cities.
In the last 3 years, we have grown by over 100 percent with 28 percent CAGR and will target the same in the next few years. In the last four years, we have doubled the number of POSs and will continue with the selective distribution strategy. We are also working to expand our manufacturing unit based in Noida to meet the increasing demand.
What kind of consumer trends have you noticed over the years with regard to buying?
Indian consumers are educated and fashion conscious than ever before. The consumers in both tier 1 and tier 2 cities are well-read and travelled, global in their outlook, exposed to international brands, and hence understand the retail existence, competition and distinction. With the advent of technology, consumers today are socially and digitally connected, too. They prefer branded products, thus giving retail industry definitely a scope to germinate and prosper in India.
Do you wear apparel other than Lacoste?
Lacoste Polo is like second skin to me. I prefer wearing Lacoste Polo and complimenting it with Lacoste bottoms, shoes, laptop bag, wallet and sunglasses.
You do yoga daily. How has it helped you?
My morning is not complete without 15-20 minutes of yoga every day. In addition, meditation is an integral part of my life which gives me the strength, peace of mind and clarity of thoughts. This eventually helps me in analysing and evaluating situations and then making decisions at both personal and professional level. I have been practising the same for over 10 years now.
You also like watching movies. Any preferences?
I prefer watching movies with a strong and crisp plot and with a story that can socially and morally connect with the audience. I prefer thrillers and comedy over drama and romantic movies. My personal all-time favourite has been How Green was my Valley based on the novel by Richard Llewellyn. Another is the Rajesh Khanna and Amitabh Bachchan starrer Anand - an eternal melodrama that makes one realize the worth of every passing moment and inculcates a spirit to live it.
World
Ongoing supply disruptions and a recent safety recall of formula have left many pharmacy and supermarket shelves bare and babies without food
Business
India's retail inflation surged to 7.79 per cent in April, the highest since May 2014. Experts note that steeper edible oil and supply chain disruptions owing to the Russia-Ukraine war are responsible for rising prices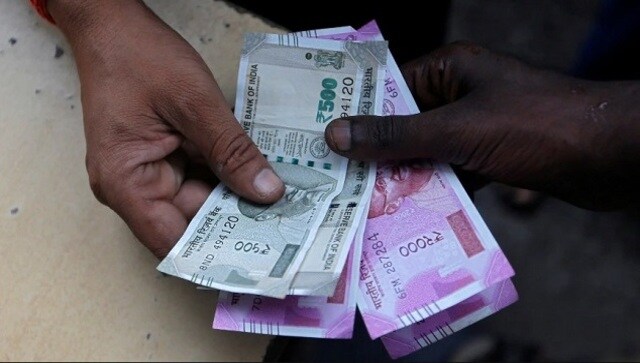 Business
Reports suggest that the government may announce a 4 percent hike in DA. Central government employees are also hopeful of an increase in Travel Allowance (TA) and Home Rent Allowance (HRA).