SpiceJet may be no Kingfisher, but needs funds to turn things around
Two things are clear: SpiceJet will continue with its strategy of deep discounts to attract flyers and unless it gets recapitalized, a turnaround is far off.
Two things are clear: SpiceJet will continue with its strategy of deep discounts to attract flyers and unless it gets recapitalized, a turnaround is far off.
The airline has seen losses go down by 45% in Q2 (a first in four successive quarters) as it increased revenues and yields while reducing costs and this has been possible in a large measure because of its pricing strategies which stimulated the market.
SpiceJet needs substantial funds to come back from losses.
But now, because of intensive fleet restructuring, SpiceJet's Boeing fleet is down by 9 aircraft compared to July. This means the airline has had to reduce daily flights by about 40 to take the number close to 300 - which in turn means its revenues and therefore finances may be impacted in Q3.
COO Sanjiv Kapoor said today that the fleet will be back to 35 Boeing aircraft (the Q400 fleet of 15 stays as it is) by December end but this could mean Q3 may not be a happy quarter for the ailing airline as revenues would fall on capacity shortage.
Unless, the expected reduction in jet fuel prices happens in December - prices are already down 10 percent from the year's highs - and that is already helping the airline's bottom line.
SpiceJet has been at pains to explain that after four successive quarters of deepening losses, it has been able to reduce them in Q2 through sheer operational efficiency and on the back of multiple discount offers. It has said that total revenue was up 15 percent, total expenses down 2 percent, load factors up 19 percent, total revenue per available seat km (RASK) was up 12 percent and total cost per available seat km was down 7 percent during Q2.
But the airline continued to attract adverse comments by its auditors as its liabilities far exceeded its assets and though losses have been significantly reduced year-on-year in Q2 - a traditionally weak quarter for airlines - they remain on the balance sheet. So what's the way forward?
Clearly, unless SpiceJet gets recapitalized, there is little chance of a turnaround. Officials of the airline said it continues to be in discussions with potential investors but do not put a timeline to funds coming in. Kapoor did not quantify how much money is needed, merely saying it is a "substantial" sum. As and when fresh capital comes in, he said the airline will then take 9-12 months to turn around. Global aviation consultancy CAPA had put the immediate fund requirement of SpiceJet at about $200 million in January.
SpiceJet began offering deep discounts from January this year and Kapoor said there has been double digit increase in passenger revenue in every month in comparison with the same period previously since discounts began. How many seats on a flight are discounted? Chief Commercial Officer Kaneswaran Avili said on peak routes, this could be just 3-4 percent of all seats on an aircraft but on routes which are lean, this could go up as high as 30-40 percent.
Kapoor pointed out that discounting was the way forward and that with structural costs already coming down in India (ATF prices down, taxation could also ease in some states), the domestic industry should be able to make money in weak season too going forward.
"We hope to go back to a fleet of 35 Boeing aircraft by December end and a fleet of 45-50 Boeing 737s by second half of calendar 2015. Of course, fleet expansion will happen when we get recapitalised," he said.
Rejecting any comparisons with Kingfisher Airlines, whose auditors also continued to warn of its dire financial situation before the airline shut shop, Kapoor said,"There is no comparison with Kingfisher. Our loads, RASK are up, costs down. Besides, we continue to pay salaries on time."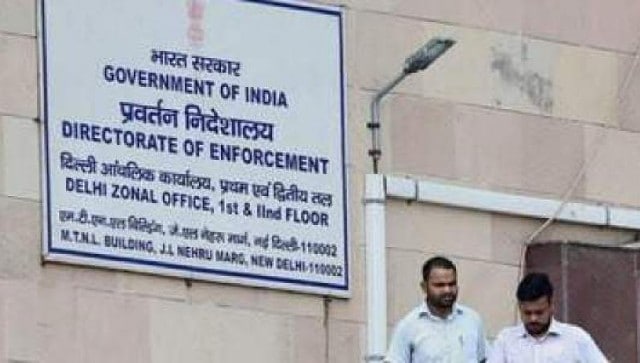 India
The ED wants to question Nazir in her seventies over a few lakh of rupees that were allegedly transferred to her account from the chief minister's discretionary fund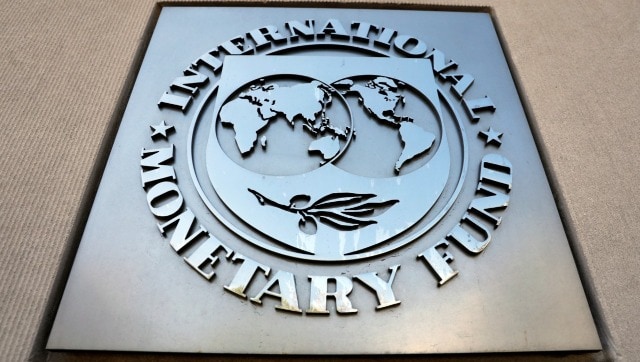 India
Vitor Gaspar, Director of IMF's Fiscal Affairs Department, said that widening deficits and contraction in economic activity, debt worldwide increased sharply to 97% of GDP in 2020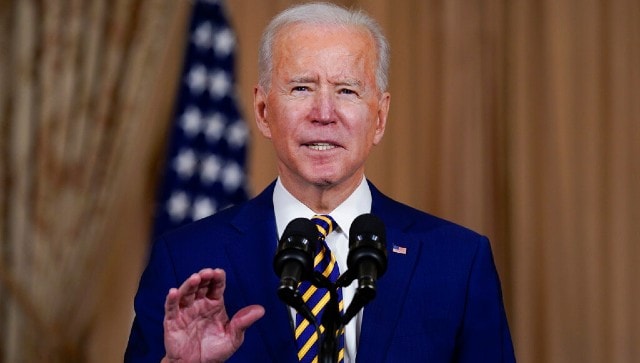 World
The White House said Biden is shifting the deadline for full eligibility up from 2 May to 19 April after rapid progress in all 50 states in the vaccine rollouts