SpiceJet delays salaries due to 'technical reasons', but promises it's the last time
Budget airline SpiceJet has said that payment of salaries to employees was delayed but promised it wouldn't happen again.
SpiceJet has told its employees that for the first time ever there will be a delay in the payment of salaries for 'technical reasons' linked to finding a investor for the budget airline, but has promisedthat it wouldn't happen again.
According to a Times of India report, COO of the budget airline, Sanjiv Kapoor, wrote to all employees on Saturday saying that the payment of salaries had been delayed by one to three days depending on the pay grade due to the ongoing restructuring and recapitalisation activities being carried out by SpiceJet.
Pointing out that it was the first time that this has happened, Kapoor also reassured employees that it was the last time such an event would take place.
The Hindu Business Line reported that the airline's staff weren't worried by the development and quoted an unnamed employee as saying that since the month ended on a Sunday, and given SpiceJet is on the lookout for a new investor, they weren't overly worried by the delay in payment of salaries.
The report also quoted officials from rival airlines as saying that the fall in fuel prices would help SpiceJet, that has been in the red financially, and that the delay in payment of salaries wasn't reason to worry just yet.
However, the delay in salaries, coming soon after the airline slashed flights by 50 and earning it a fair degree of ill will, is bound to raise a few eyebrows given what some see as similarities between SpiceJet and the now defunct Kingfisher Airlines.
SpiceJet's COO recently refuted reports thatthe airline wason cash and carry at airports:
Just to be 100% clear: We are NOT on cash and carry with any airport. No truth whatsoever to some rumours doing the rounds.

- Sanjiv Kapoor (@SKapoorSpiceJet) November 26, 2014
SpiceJet's promoters, the Marans of Sun Group, were earlier said to have finalised an investor for the loss makingairline, which could see an infusion of up to Rs 1,500 crore in tranches into the airline. However, the airline is still to make a formal announcement on the matter.
Global aviation consultancy CAPA has estimated that SpiceJet needs $250 million or close to Rs 1,550 crore and then further continuous flow of capital in the near term.
SpiceJet has claimed that afterfour successive quarters of deepening losses, it has been able to reduce them in Q2 through sheer operational efficiency and on the back of multiple discount offers.
The airline said that total revenue was up 15 percent, total expenses down 2 percent, load factors up 19 percent, total revenue per available seat km (RASK) was up 12 percent and total cost per available seat km was down 7 percent during Q2.But the airline continued to attract adverse comments by its auditors as total liabilities exceeded total assets by Rs 1460 crore in Q2.
Despite the airline's financial health, the fact that it can't be written offmay be proven by the fact that investor Rakesh Jhunjhunwala's Rare Enterprises picked up a 1.4 percent stake in the airline through the open market.
The delay in payment of salaries may not have set alarm bells ringing for now, but the longer the airline takes to find a new investor, the more it will have to fend off rumours regarding its ability to stay in the sky.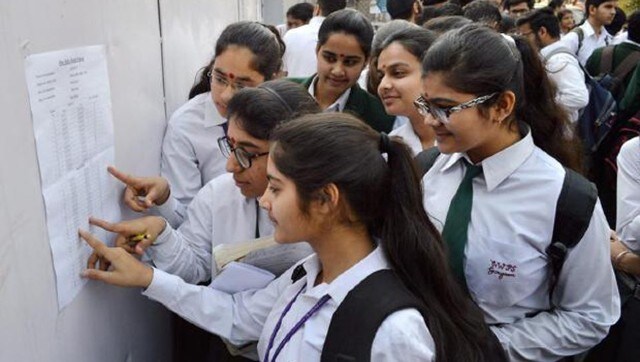 India
As part of the topper verification process, the top 20 students with the highest marks will be called to the BSEB office where a panel of experts will interview them about the questions asked in the board exams
India
Bihar Board BSEB 10th result 2021 updates: According to reports, Pooja Kumari and Shubhdarshani are from Simultala Awasiya Vidyalaya (SAV) while Sandeep Kumar is from Baldev High School, Dinara, Rohtas
India
The official website, however, may become unresponsive due to an expected surge in web traffic. Students can check their results using alternative websites