Sebi asks Sahara bondholders to submit claims by next month
In a fresh effort to locate Sahara investors eligible for refunds, regulator Sebi has asked bondholders to submit their claims by next month along with necessary proof of their investments.
New Delhi: In a fresh effort to locate Sahara investors eligible for refunds, regulator Sebi has asked bondholders to submit their claims by next month along with necessary proof of their investments.
The latest exercise follows a similar attempt made by the Securities and Exchange Board of India (Sebi) in August, wherein the eligible bondholders were asked to submit their refund claims to the regulator by September 30, 2014.
Sebi said it received 4,900 refund claims during that exercise from the bondholders of two Sahara companies--Sahara India Real Estate Corp Ltd (SIRECL) and Sahara Housing Investment Corp Ltd (SHICL), which had raised over Rs 24,000 crore from about three crore investors.
"In the interest of those bondholders of Saharas who could not submit their refund claims before the last date, this advertisement is being issued to enable those bondholders to submit their refund claims," Sebi said in its fresh public notice in this regard.
The Supreme Court had asked Sebi to facilitate refund to the bondholders of the two companies in connection with a long-running dispute involving raising of funds to the tune of over Rs 24,000 crore from investors across the country.
While Sahara maintains it has already repaid more than 93 percent of the outstanding dues directly to the concerned bondholders and the remaining amount was just about Rs 2,500 crore, it deposited Rs 5,120 crore to Sebi in December 2012 towards the investor refunds as per Supreme Court orders.
A further amount of Rs 3,117 crore was deposited with Sebi by the group in June this year. It is now in the process of selling certain domestic properties to garner funds and deposit the same to Sebi. At least two such property sales have already taken place and a few others are in the offing.
In its latest annual report for the year ended March 31, 2014, Sebi had disclosed having received 3,612 refund applications involving 13,948 deposit accounts till that time in the Sahara matter.
Of those applications, Sebi made refunds in case of 445 applications involving an equal number of deposit accounts for an aggregate amount of about Rs 1.25 crore including interest of about Rs 43.83 lakh. The other applications had deficiencies or fell under either 'mismatch' or 'multiple investment' category.
The new notice, wherein Sebi has asked the bondholders to submit their refund applications by January 31, 2015, applies to investors holding Real Estate, Abode and Nirmaan Bonds of SIRECL, as also the Multiple, Income and Housing Bonds issued by SHICL, the regulator said.
The investors would need to submit their applications in a prescribed format, along with original bond certificates or passbooks, self-attested copies of identity and address proof and a self-attested copy of the first page of a bank account passbook or a cancelled cheque leaf. The refund amount would be credited to the bank account of the investor, Sebi said.
The regulator also said that the claims relating to any schemes or bonds other than listed by it would not be entertained and returned to the applicant. The income tax will be deducted at source, wherever applicable, unless the application comes with the necessary tax exemption proof.
The one-page application form requires the applicant to fill name, address, contact details, PAN (if available), details of investments and bank account details, among others.
Sebi said it has been refunding money to the Sahara bondholders who have lodged their complaints or claims with it, as per the order of the Supreme Court.
Pursuant to the court directions on July 4, 2014, Sebi had issued similar notices in various newspapers on August 23/24 and on September 5, 2014, while inviting refund claims till the last date of September 30, 2014.
Sebi began the refund process in May 2013, while asking eligible investors to submit their claims.
However, the refunds made so far remain minuscule, although the regulator has not so far made public the quantum of all such payments.
Sahara has been maintaining that Sebi should verify the refunds made by it directly and claims to have submitted to the regulator proof for nearly 75 percent of refunds. It also says that the remaining 25 percent refund proof is lying in its Mumbai godown to be given to Sebi.
Sahara also contends that bulk of its investors didn't have bank accounts and other formal financial papers, the details of which have been sought by Sebi.
On the identification on Sahara's investors, Sebi has contested in the court that addresses of many investors given by Saharas were incomplete as only village name, district and state is given without any house number or street/lane names.
On its part, Sahara has maintained that most investors are from rural India and had no house numbers or street names.
In the new refund application form, Sebi has given a new address format for rural investors, asking only village name, post office, district and state as against additional details like house number and street name for urban addresses.
The bondholder is also required to give an undertaking, attesting the details in application form with signature or a thumb impression, to return the money along with applicable interest if the declaration subsequently proves to be false.
With regard to the refund applications received till the end of last financial year, Sebi had said that it made refund in cases of 445 applications.
"Out of the remaining 3,167 applications, in respect of 424 applications involving 1,683 deposit accounts, certain deficiencies were observed in the applications/supporting documents submitted by the applicants which were brought to the notices of the applicants for their clarification/rectification, and replies are awaited from them," Sebi said.
Sebi also could not process 1,260 applications involving 7,159 deposit accounts as these were in multiple investment category, while 92 cases involving 92 accounts did not meet the extant refund methodology adopted by the regulator.
Besides, 1,776 applications involving 4,395 accounts could not be processed because of being 'mismatch category'.
PTI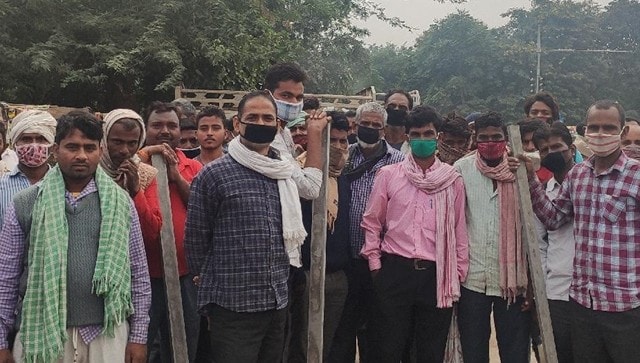 India
Some 500 odd migrant workers have been assembling at various chowks in Gurgaon for the past nine months, looking for work. With dwindling savings and no hopes for a job, many of them are now preparing to go back to their homes.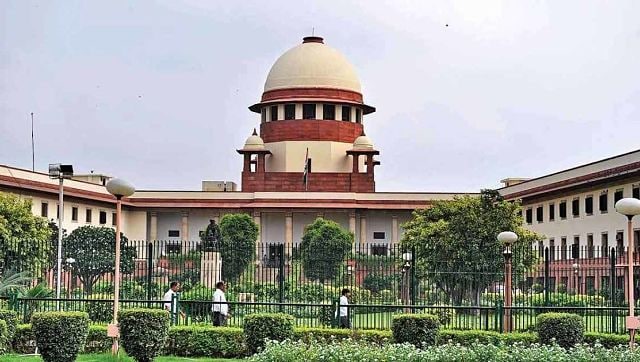 India
The former home minister had challenged the Bombay HC order directing a CBI probe into allegations of corruption levelled against him by former Mumbai police commissioner Param Bir Singh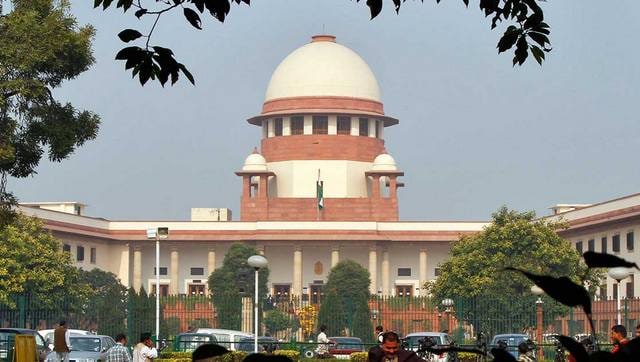 India
The plea filed by advocate and BJP leader Ashwini Kumar Upadhyay also sought directions to ascertain the feasibility of appointing a committee to enact a legislation on religious conversions