Samsung places 10 IIT-B students in S Korea for Rs 90 lakh. Bonus: Free Indian food
According to the report, Facebook's starting salaries for computer science engineering grads is Rs 60 lakhs per annum. Samsung is offering Rs 90 lakh annual package and three Indian meals a day to 10 students.<br />
All the blood, sweat and tears that go into getting into one of the country's premier IIT programs definitely pays off, if recent pre-placement figures are anything to go by.
The Mumbai Mirror reports that IIT-Bombay's pre-placement process has seen heavyweights like Faceook, Samsung Korea and HUL snap up students.
So how much are these freshers going to be earning?
According to the report, Facebook's starting salaries for computer science engineering graduates is Rs 60 lakh per annum. Samsung is offering a Rs 90 lakh annual package to 10 students for posts in South Korea, and as a bonus they get three Indian meals a day.
Slightly lower on the pay scale, HUL's offering an annual package of about Rs 20 lakh, ITC is offering Rs 18 lakh per annum, while Goldman Sachs is paying Rs 11 lakh annually.
IIT's Powai campus has been having a good pre-placement season, reporting at 25 percent increase in offers from 2013. The Times of India reports that IIT-Bombay saw 94 pre-placement offers this year, as opposed to 75 last year.
But it isn't just IIT-Bombay that's had something to cheer about.
According to TOI, IIT-Madras has so far seen 60 such offers, while in 2013 there were just 67. In a similar vein, IIT-Rourkee students received 52 offers until the first week of October, compared to 58 in all of 2013.
Find latest and upcoming tech gadgets online on Tech2 Gadgets. Get technology news, gadgets reviews & ratings. Popular gadgets including laptop, tablet and mobile specifications, features, prices, comparison.
News & Analysis
Galaxy M51 will house a 7,000 mAh battery that supports reverse charging and 25W fast charging.
News & Analysis
Galaxy Note 20 offers 8 GB RAM and 256 GB of internal storage and houses a 4,300 mAh battery.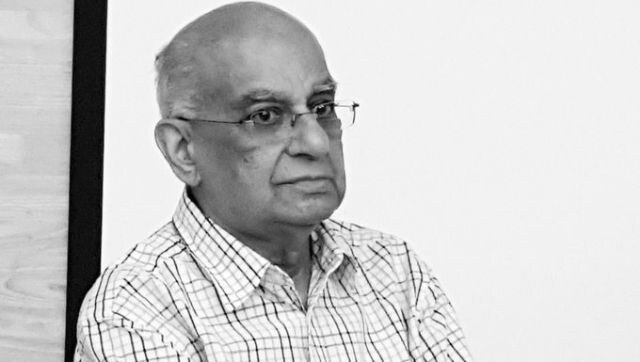 Arts & Culture
A resident of Mumbai throughout his life, Iyer was an authority on the city's changing architectural landscape and on how people make use of public spaces in this bustling metropolis.