Safety first: Yamaha launches helmet range for women, children
The new helmet products will be available at all Yamaha dealerships across the country with a price range between Rs 990 and Rs 1,380
New Delhi: In the wake of the Capital making mandatory for women two wheeler riders to wear helmets, Yamaha Motor India Sales today launched a series of headgears at a price range between Rs 990 and Rs 1,380.
The company said the Delhi government's mandate for woman to wear helmets even as pillion riders is indeed a welcome move, Yamaha Motor India Sales (YMIS) said in a statement.
"On day one of this move, we could see many women riders being fined and most of the women riders came up with excuses such as non-availability of helmets exclusively for women. Gauging the requirements, we are happy to introduce our new range of helmets meant exclusively for women," YMIS Vice President - Sales & Marketing Roy Kurian said.
The company also said helmets are even more important for kids' pillion riders.
"We'd also like to urge the government to make a start and make helmets mandatory for children as well," Kurian said.
The new helmet products will be available at all Yamaha dealerships across the country with a price range between Rs 990 and Rs 1,380, the company said.
While the women's helmets are priced between Rs 990 and Rs 1380, the kids helmets are priced at Rs 1,350.
The new helmets were conceived and developed by Yamaha Motor India Sales and are certified by ISI.
PTI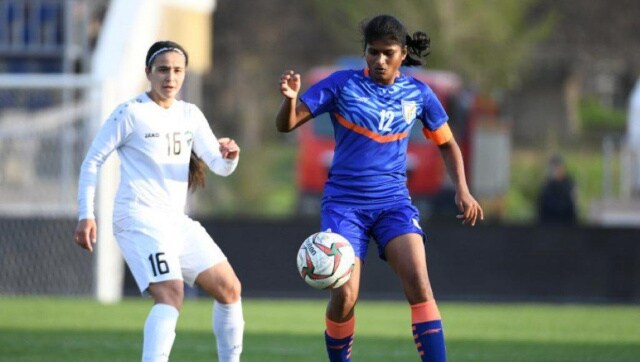 Sports
While both sides created ample scoring opportunities, Uzbekistan found the back of the net with a late free-kick by Shoyimova in the 87th minute to grab the bragging rights.
First Cricket News
South Africa's emerging women's tour of Bangladesh has been cut short with the squad rushing to leave ahead of a flight ban prompted by soaring COVID-19 cases, officials said on Monday.
Sports
With an eye on the AFC Women's Asian Cup 2022 which will be held in India, head coach Maymol Rocky has been busy enacting her plan of integrating promising young talent with experienced heads in the squad.