Raymond chief Gautam Singhania pays to promote his Twitter ID, instantly trolled
There's no denying that when you wake up in the morning to look through your Twittertimeline, promoted tweets are one of the most annoying things. And if it's some philosophical quote like, "The idea is to die young as late as possible," you know your reaction.
And that's exactly what Chairman and Managing Director of Raymond, Gautam Singhania is doing. He keeps appearing on your timeline even if you don't follow him. But, he doesn't really talk about his brand, instead spams you with some life quotes that you can't be bothered about.
Usually companies use promoted tweets to either trend a hashtag--remember those contests that they start on Twitter? ---"Use this hashtag and you can win a LCD TV." Or sometimes, companies use advertising on Twitter to promote a particular tweet. But, we are wondering why is Singhania promoting his personal account instead of his company.
Singhania also appears on 'who to follow' recommendations that Twitter users see on the side. According to a medianama post, this would require a minimum outlay of Rs 6 lakhs per handle ($10,000).
Promoted tweets would cost Singhania somewhere between $.50 - $4.00 per engagement.
Singhania has 791 k followers.
It's not surprising that Twitter is quite annoyed with Singhania's promoted tweets and most of them have decided to block him.
BOSS, ENOUGH! pic.twitter.com/zYg6PZMgHd

- Nandita Iyer (@saffrontrail) October 1, 2014
What did that promoted tweet from Gautam Singhania do for you? It told me he likes inspirational quotes which fail to inspire others. - Under the Gavel (@aparatbar) September 26, 2014
Twitter I really don't want to read Promoted Gautam Singhania's tweets with quotes.

- Pakhi (@willowwittch) October 29, 2014
I will give you million dollars if you can stop @SinghaniaGautam's promoted tweets on my timeline. - Nirav Mehta (@EkCupCoffee) October 29, 2014
This festive season, wish you all a year without Gautam Singhania's promoted tweets.

- Shiv Aroor (@ShivAroor) October 22, 2014
I hope Raymond's stocks don't come crashing down after Gautam Singhania's promoted tweets. - Sting Ray (@Purba_Ray) October 18, 2014
Clearly, promoted tweets are not working for the Raymond chief.
We did a quick search to find out which other Indian CEOs use promoted tweets. However, it seems while all brands use it in their advertising, no one really uses it promote their own account. Anand Mahindra, the chairman of Mahindra and Mahindra Group has 1.44 million followers and surprise: he never uses promoted tweets. Time for Singhania to take some Twitter lessons?
Find latest and upcoming tech gadgets online on Tech2 Gadgets. Get technology news, gadgets reviews & ratings. Popular gadgets including laptop, tablet and mobile specifications, features, prices, comparison.
Entertainment
Bruce Lee also marks Unni Mukundan's maiden production under his home banner, Unni Mukundan Films.
First Cricket News
One of India's leading wicket-takers, Ravichandran Ashwin turned a year older on 17 September.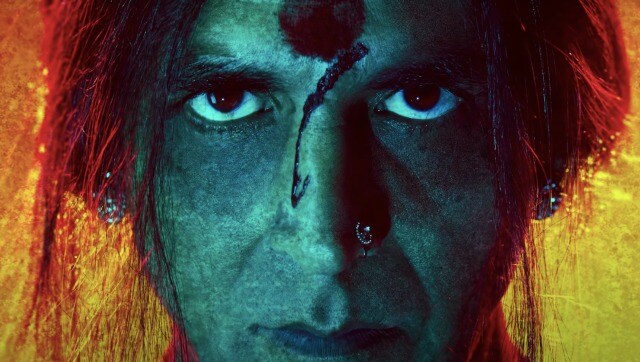 Entertainment
Laxmmi Bomb was initially slated for a traditional release on 5 June, but the makers changed their plans after the coronavirus outbreak led to the shuttering of cinemas.