Ranbaxy deal: Not quite made in heaven for Sun, but a path out of hell for Daiichi
The Sun deal to buy Ranbaxy is a distress sale for its current owner Daiichi Sankyo. It wanted out as it couldn't handle its Indian acquisition well
Sun Pharma's purchase of the troubled Ranbaxy Labs from Japanese pharma giant Daiichi Sankyo can be seen from several angles: from that of Sun itself, from that of Daiichi, from that of Ranbaxy, from that of shareholders, from that of the domestic pharmaceuticals market, and from that of the global generics market.
Is it a deal made in heaven? Has Daiichi got a good value for its 63.5 percent holding in Ranbaxy? Or has Sun paid too much? Will two plus two add up to more than four in this merger? Or will it be value-depletive to the combined entity?
A distress sale: The first point to note is this: for Daiichi, this is a semi-distress sale which fetched reasonable value. Even though the swap value - four Sun shares for five Ranbaxy ones - valued the Ranbaxy share at a 30 percent premium to the traded price, the fact is Daiichi has struggled to make the Ranbaxy acquisition work. It has faced cultural issues in managing its Indian subsidiary, and, despite nearly six years at the helm, it has been unable to lick the problems Ranbaxy has had with the US Food and Drug Administration (FDA), which has now banned imports from all of its four plants - Paonta Sahib, Dewas, Mohali and Toansa. Ranbaxy is thus crippled in the US generics market despite an early lead. Under Daiichi it has slipped further.
If six years after buying Ranbaxy for $4.2 billion Daiichi now exits at an enterprise value of $4 billion (including debt), it is clear that Daiichi has thrown in the towel. The deal is about cutting its losses after a failed takeover. Maybe, it acquired a can of worms from its previous owners, but six years is a long enough time to have fixed the problems. Clearly, Daiichi was not upto the task.
Daiichi retains around 9 percent in Sun after the deal - which offers some potential for value gains and a continuing tieup with Sun in some areas of "strategic" interest. But with just one director on the board, Daiichi is clearly in exit mode in the medium term. It is difficult to see the Japanese company retaining its stake indefinitely as a pure investor. The strategic tieup can survive even without an equity holding. The question is when it will exit Sun, not whether. It makes no sense to keep nearly $2 billion tied up in a company you don't own.
A steal for Sun? By paying 30 percent over the traded market price, did Dilip Shanghvi, boss of Sun Pharma, pay too much for Ranbaxy? Especially since he may find a lot more wrong with the company than he may have bargained for - as Daiichi did to its eternal regret.
Actually, the critical point in this deal is that there is no cash being paid. The entire acquisition is being paid for with paper shares - a share swap - which means a dilution of holdings for both promoter and investors. But there is no impact on the profits of either company after the merger. Only a dilution of earnings per share (EPS). But even after the generous share swap, Shangvi retains a controlling 56 percent stake in Sun. So, for Sun, at least, it is calculated risk.
Will Shanghvi discover more problems once he formally owns Ranbaxy? The analyst presentation given out after the deal was announced yesterday (7 April) says "Daiichi Sankyo has agreed to indemnify
Sun Pharma and Ranbaxy for, among other things, certain costs and expenses that may arise from the recent subpoena which Ranbaxy has received from the United States Attorney for the Toansa facility."
So some risks are capped, but some risks remain.
So, while the deal may not be made in heaven, it is not a shot in the dark either. The risks are probably well understood by Sun - exactly the opposite of the case when Daiichi bought Ranbaxy.
Will the merger work? History is certainly not in favour of the merger. When Daiichi failed, can Sun succeed? The worldwide record with mergers - all mergers - has been that two out of three of them fail to deliver value due to cultural misfits. A mismatch of cultures certainly did Daiichi in with Ranbaxy.
All deals look good when you do straight arithmetic: your brands and my brands together will rule the world is the assumption. Plus we can synergise and cut costs.
The Sun-Ranbaxy merger, once cleared by the courts and regulators, will be No 1 in India with revenues of over Rs 25,000 crore ($4.2 billion in sales in calendar 2013), and No 5 in the global specialty generic market after Teva, Sandoz, Actavis and Mylan. In India, it will lead in 13 therapeutic areas, with a 9.2 percent share in branded generics.
More importantly, the merged entity will have a geographically balanced portfolio spanning the US, India and the rest of the world. Currently, Sun has an over-exposure to the US market, which accounts for 60 percent of sales, followed by 23 percent in India and 17 percent in the rest of the world. In the case of Ranbaxy, the non-US market accounts for half of sales, with US and India accounting for 29 percent and 21 percent.
After the merger, the US share will fall to less than half to 47 percent, India will be at 22 percent, and the rest of the world rises to 31 percent.
If Sun is able to fix Ranbaxy's US FDA problems over the next few years, the share of the US would rise again, but for now the portfolio is well balanced for geographical risks.
The merger works on paper, but a final answer will depend on how Sun handles Ranbaxy, and whether it is able to raise Ranbaxy to its own level of compliance with US FDA requirements - and how quickly. The jury is out on that one.
The pluses and minuses. For both sets of shareholders, those of Ranbaxy and Sun, the immediate earnings will be lower. The logic of a merger is always driven by cost and product synergies. While there is not much of a product overlap, the investor presentation by Sun says the merger will be cash-EPS positive within 12 months after the merger is closed. This means it will be positive for shareholders in FY2016 (2015-16).
Since the swap is being done in a buoyant market where Sun Pharma shares are quoting at high levels, the value for Sun pharma investors is better than that for Ranbaxy investors. However, since the price paid is 30 percent higher than market prices on the date of announcement, Ranbaxy investors do not lose out. As Sun fixes Ranbaxy's problems, they will obtain benefits from 2015-16.
The merged entity is also expected to benefit from cost and supply chain synergies over three years. The Sun presentation says it expects $250 million of operational synergies in the third year through "topline growth, procurement and supply chain efficiencies."
However, what matters most is Dilip Shangvi's own track record. Ranbaxy may be the biggest acquisition to date, but each one of his previous acquisitions has also brought forth tough problems - among them Caraco Pharma, Taro and Dusa Pharma. He bought troubled companies and doggedly changed their growth trajectories.
The ultimate takeout is simple: if anyone can fix Ranbaxy and make this work, it is Dilip Shangvi of Sun. The markets are celebrating this, with Sun Pharma shares moving up over the last two days despite high valuations.
One should bet on Shangvi pulling this off - after a time lag and some wrestling.
The pharma world after Ranbaxy. One should expect the Indian pharma industry to get into another feeding frenzy of mergers and consolidation once Sun-Ranbaxy is consummated. This is because the merged company will be so far ahead of the rest that the rest will have to consider the need for scaling up. Both the global whales - Abbott is currently No 2 in branded generics sales in India with 6.5 percent share - and the Indian minnows will have to up the ante.
Indian pharma is going to get more interesting now.
Find latest and upcoming tech gadgets online on Tech2 Gadgets. Get technology news, gadgets reviews & ratings. Popular gadgets including laptop, tablet and mobile specifications, features, prices, comparison.
Entertainment
M Night Shyamalan says the pandemic protocols have only facilitated the way he likes to tell stories like Servant Season 2 on Apple TV+ — singular setting, limited cast, and deliberate quietness.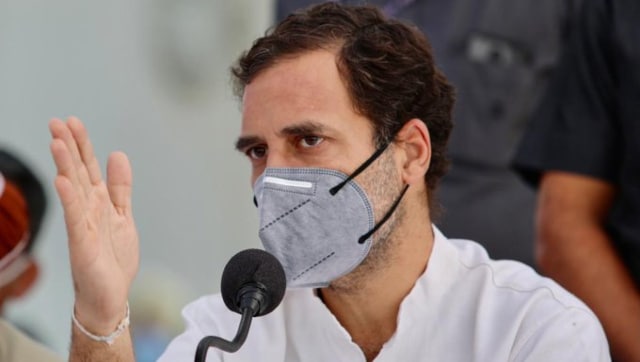 India
Gandhi was referring to allegations that the 'leaked' chats showed Goswami was reportedly privy to the Balakot air strikes beforehand
News & Analysis
Here's our first smartphones list of the new year. We start with the best phones you can buy with a budget of Rs 10,000.