No profit, no pay: Tata Motors shareholders reject pay proposal for three directors
Companies law introduced last year requires listed firms that make a low or no profit to limit the salary they pay to their executives, depending on the size of the company. To exceed the limit, firms need approval from 75 percent of shareholders.<br />
Mumbai: Shareholders of Tata Motors Ltd, India's biggest auto manufacturer by revenue, have rejected a pay proposal for three of its directors, the company said in a notice to the stock exchange on Thursday.
Companies law introduced last year requires listed firms that make a low or no profit to limit the salary they pay to their executives, depending on the size of the company. To exceed the limit, firms need approval from 75 percent of shareholders.
Tata Motors had sought shareholder approval not to reclaim Rs 3.195 crore from executive director of commercial vehicles Ravindra Pisharody, Rs 2.436 crore from executive director of quality Satish Borwankar and Rs 14.64 crore from the legal heir of late managing director Karl Slym for the fiscal year ended March 31.
These amounts are in excess of what is proposed by the companies law when an entity makes a low or no profit for that fiscal year. Tata Motors posted a loss of Rs 82 lakhs for its local unit in the fiscal year ended March 31 compared with a profit of Rs 1.25 crore a year ago.
Only 70 percent shareholders voted for the proposal, according to the statement by Tata Motors.
"The company takes cognisance of the shareholders' views; at the same time, it is necessary to balance this with recruiting and retaining an industry-proven management team through the long-term," a spokeswoman said in an emailed response.
"The company is currently considering its options and will move ahead taking into account this commitment to the best and most equitable interests of all stakeholders," she said.
Reuters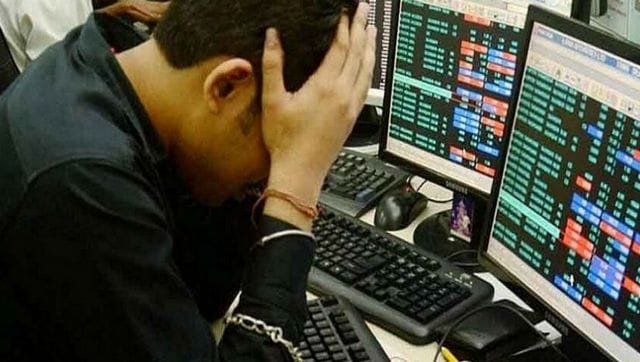 Business
Sensex Nifty today: The 30-share BSE index was trading 302.80 points or 0.58 percent lower at 52,199.18 in initial deals and the broader NSE Nifty declined 93.70 points or 0.59 percent to 15,673.85.
Business
The investment in 1MG strengthens Tata's ability to provide high quality healthcare products and services in e-pharmacy and e-diagnostics space through a technology-led platform, said CEO of Tata Digital
News & Analysis
With India's used car market estimated to double by FY2025, Volkswagen India sees scope for growth in smaller cities.