Jeff Bezos, Bansals' work is grey area; they had better watch out for policy tripwire
If the government decides that it wants to bring in online retailers like Amazon and others under the same norms as Fabindia, there will be a global outcry
If the latest missive from the Department of Industrial Policy and Promotion were to be interpreted for the online sector, then almost every online retailer from Amazon to Flipkart is working in the grey area.
As part of India's push into manufacturing, e-commerce marketplaces like Amazon are acting as import gateways here. These sites and the corporate structure that they have adopted allow companies to sell to Indian consumers directly, bypassing all the laws that the Indian system has made for encouraging manufacturing.
The new regime seems to have become aware of this and is beginning to act. The Economic Times recently reported that the DIPP is looking at coming up with norms for foreign funded entities to sell online. The article says that the new norms will be favourable for Indian retailers who are owned by foreign funds to sell online.
The larger ramification of these norms is on online retailers. Almost every online retailer is owned and funded by foreign private equity funds. Another article had argued about clarity for online retailers as they were raising enormous amount of funding.
Flipkart as a leading Indian online retailer had raised a $1 billion and Amazon claimed it will pump in $2 billion into its Indian entity. Though Flipkart seems to be using its funding to drive brand building activities with a blitzkrieg of advertising, Amazon will pump in its money into warehouses or into www.Junglee.com, another entity that it bought in the late early 2000's from a bunch of Indians in the Silicon Valley.
Earlier, the online industry had an excuse, a lame one, for working in the grey area. Now that DIPPD is saying that there will be norms for companies planning to sell online, its time for Jeff Bezos and the Bansals of the world to wake up. The investors who are pumping millions of dollars into them should also question them.
There is an enormous amount of money that is flowing into the Indian online retail market. It is not long term funding as it private equity. Most online companies are registered in Singapore or other tax jurisdictions and when these funds exit they will not do so in Indian stock markets. Especially, after the record listing of www.alibaba.com on the New York Stock Exchange, their future ownership and investors will remain foreign.
There is nothing wrong with the ownership or the foreign nature of it. The trouble is the Indian government is embarking on a grand plan for promoting manufacturing. And online retailers do not help as they act as import gateways for everything from cheap Chinese goods to Vietnamese garments.
Proponents of FDI and free trade would argue that all this is part of global trade, and will lead to lower prices for consumers. It will improve the competitiveness of Indian manufacturers and they have to compete on a global scale if they have to survive or otherwise they can perish. All these arguments derive their strength from the market theory of economics.
Any policy against a sunrise industry, FDI or online retailers attracts the worst kind of reaction. Economists will label it as everything from xenophobia to anti-growth, regressive and even Hindutva protectionism if the government takes action on curbing imports through online retail.
Even if the government decides that it wants to bring in online retailers like Amazon and others under the same norms as Fabindia, there will be a global outcry. Macroeconomists, as they salivate around these billion dollar figures, do not understand how companies operate. They also do not understand how companies use free market principles to push their own agendas at the cost of the national economy. The purpose of policy is development not corporate profits.
The market for retail is shifting online as we speak. Traditional organised retail is fast moving online. Two giants, one Indian and other global -Kishore Biyani and Walmart - have decided that online is the best way to expand into India. Walmart has given up its lobbying efforts on the Indian government as was clearly evident during Narendra Modi's US trip.
FDI in retail was not raised even once. This is a huge departure from the past when every US politician visiting India would raise this as an issue. A paradigm shift has taken place and organised retail players and even foreign retail players do not see brick and mortar stores as the only entry vehicle.
Canny entrepreneur that Kishore Biyani is, he is trying to merge the old with the new as he ties up with Amazon to sell his private label products. Biyani has already sold the bulk of his shareholding in Future group to Kumar Mangalam Birla. He is building a brand company with expertise in sourcing using existing or its own online store to sell.
This shift in business is not reflected in the policy for retail and this is the gap that is being exploited. When the regulations do come and if they are as strict as the ones DIPP is talking about for domestic retailers, then all hell will break loose. All the free market enthusiasts will be up in arms, including economists.
Macroeconomists have one model to look at the world, and everything has to fit inside that. Corporates look at government policy as something that can be bent as they chase growth. Not having a clear policy for online retailers irrespective of their holding companies and ownership while curbing domestic manufacturers is in nobody's interest.
K Yatish Rajawat is a senior journalist based in Delhi. He can be reached on twitter @yatishrajawat.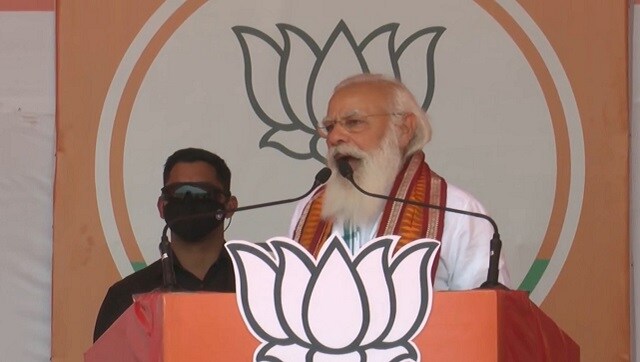 India
The prime minister also jointly inaugurated with Seychelles president Wavel Ramkalawan a solar power plant, a court building and 10 community development projects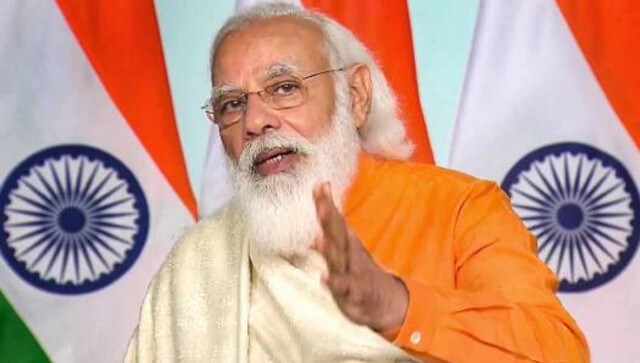 India
'The message of Lord Ram to all of us is that we should follow the boundaries of appropriate behaviour', said the prime minister
Politics
Kishor's statement came after Modi addressed the nation on Tuesday on the coronavirus situation amid a surge in cases