IDBI Bank's process to declare Kingfisher Airlines wilful defaulter 'in advanced stage'
Kingfisher Airlines has an outstanding debt of about Rs 4,022 crore to a consortium of banks, led by SBI.<br />
A few days ago news broke that three major PSU banks - SBI, PNBand IDBI - may soon initiate the process to declare Kingfisher Airlines and others as wilful defaulters after the firmsfailed to service their debt. On Sundaymultiple media outlets reported that IDBI Bank has confirmed its intent to take steps against the Vijay Mallya-promoted troubled airline.
The Times of India and the Business Standardreport that IDBI Bank has initiated processes against KFA.
TOI quotesM S Raghavan, chairman and managing director of IDBI Bank saying:"The process is in an advanced stage and we would send out a notice declaring them as a wilful defaulter in a couple of weeks." He added that the bank had submitted the relevant documents to the CBI to begin a preliminary enquiry into the company.
Raghavan told Business Standard that the announcement could come "very, very soon" and that the proposal has been taken to the bank's board for consideration.
Kingfisher Airlines has an outstanding debt of about Rs 4,022 crore to a consortium of banks, led by SBI.
United Bank of India, part of the consortium, has already initiated the process to declare the company a wilful defaulter.
Once a company is declared wilful defaulter, criminal proceedings can be initiated against promoters and directors of the company. Besides, they would not be allowed to raise fresh funds from banks and set up new ventures for five years.
As per RBI guidelines, it would have to be proven that the borrower had diverted funds which he took from the bank and was not paying up despite having the ability to pay.
Kolkata-based United Bank of India was the first PSU lender to initiate the process of declaring Vijay Mallya and three other directors on the grounded Kingfisher Airlines as wilful defaulter.
As part of the recovery process, banks in February last year decided to sell a portion of the collateral with them, including shares of group companies United Spirits Ltd and Mangalore Chemicals & Fertilizers Ltd, Mallya's Goa villa, Kingfisher House in Mumbai and the Kingfisher brand, which was valued at over Rs 4,000 crore at the time it was pledged.
The banks seeking possession and sale of the property are State Bank of India, Axis Bank Ltd, Bank of Baroda, Bank of India, Central Bank of India, Corporation Bank, Federal Bank Ltd, IDBI Bank Ltd, Indian Overseas Bank, Jammu & Kashmir Bank Ltd, Punjab & Sind Bank, Punjab National Bank, State Bank of Mysore, UCO Bank, and United Bank of India.
With inputs from PTI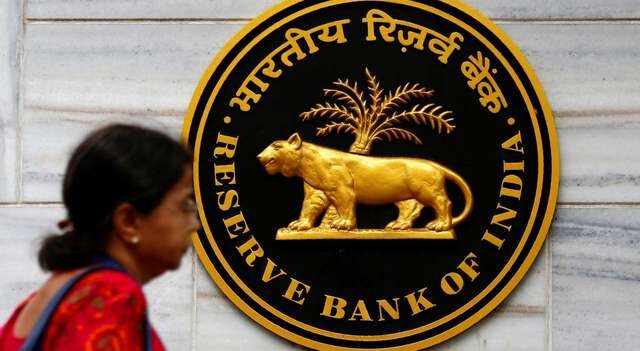 India
The new norms propose to bridge the gap between the existing guidelines and global standards and practices with regards to classification, valuation and operations of the investment portfolio of commercial banks
Business
Amidst upbeat consumer and business confidence and an uptick in bank credit, aggregate demand conditions stay resilient while on the supply front, rabi sowing has exceeded last year's level and the normal acreage, it noted
Business
Patel will be one of the five vice presidents of the AIIB with a three-year tenure and is expected to take over his posting next month