How Indian airports fleece airlines and why govt is wary of pvt developers
The process followed till now by previous governments in awarding airport projects to private developers has been fraught with anomalies.
At one of the big Indian airports operated by a consortia of private developers, the cost of turnaround fora wide body aircraft is $6,000. This is how much it costs an airline to land the aircraft and pay for its parking, unloading etc. At the Singapore airport, the same services would cost an airline just $2,300.
Why private developers of Indian airports are charging so exorbitantly is a question which needs to be answered before the government allows more Indian airports to get privatised, says a senior official of the Ministry of Civil Aviation.
In India, airports at Delhi, Mumbai, Hyderabad, Bengaluru and Cochin have been given to private consortia for development and operation under a public-private-partnership (PPP) model but all other airports remain under state-owned Airports Authority of India. The official's comments come just when six more airports are up for privatisation and the government has been deliberating on conditions to be put in their model concession agreements before they are leased out to private developers.
The official did not specify which of the five airports operated by private developers charges airlines $6,000 for turnaround of a wide body aircraft, but he said the exorbitant charges of private airports are bothering airlines and it would be a majorconsideration whileawarding future airports contracts to private developers.
The official said the Planning Commission has circulated a new model concession agreement (MCA) with changes and a final call on the privatisation process will happen when an inter-ministerial group meets soon.
The six airports which are in line for PPP model of development are Kolkata, Chennai, Jaipur, Guwahati, Ahmedabad and Lucknow. Of these, the biggest contenders for private developers would be the Chennai and Kolkata airports, but here's the catch: The Airports Authority of India (AAI) has spent thousands of crores already tomodernise and upgrade theChennai and Kolkata airports but they continue to have myriad problems of upkeep, hygiene and even structural issues like glass panels falling off.
The official quoted earlier said the inter-ministerial groupwill decide whether the privatisation of Kolkata and Chennai airports needs to be put on hold for now.
The process followed till now by previous governments in awarding airport projects to private developers has been fraught with anomalies. An audit done by the Comptroller & Auditor General (CAG) in the case of Mumbai International Airport (MIAL) recently showed how the operator - a consortium led by GVK group - has conveniently been passing on increased project costs to passengers. CAG has also severely pulled upthe government for failing to allocate proportionate financial risks to the concessionaire for Mumbai airport though the project cost doubled and funding gap was filled up by passengers through a development fee.
In the case of the Hyderabad airport, where a GMR-led consortium is the operator, a dispute over which method of calculating airport operator revenues - single or dual till - should be used is yet to be resolved. The airport operator wants a model where non-aeronautical revenue is not included in calculations while the Airports Economic Regulatory Authority (AERA) wants a single till model where aeronautical and non-aeronautical revenue is taken together.
Again, which calculation is finally adopted will determine if hapless passengers are once again to bear the burden of getting to use a modern airport or whether the operator will bear its share of costs. Sources tell us the operation, management and development agreement (OMDA) envisages the dual till method but that the AERA is "exploiting" ambiguity in the concession agreement to insist on single till. Why was the OMDA not drafted better so that there is no scope for ambiguity on such matters is a question no one is willing to answer.
On MIAL, CAG said in its 2012-13 report recently that equity contribution by the private party was not even 8 percent of the project cost but passenger levy accounted for almost a third of the cost as on December 2012! This, when the OMDA of the airport did not even envisage collection of a fee from passengers and the operator was supposed to raise funds on its own.
So what the CAG is essentially saying is that the airport operators and the AERA bypassed OMDA to agree to a passenger levy which was used to substantially fund the increased project cost instead of the developer taking various available routes to raise funds.
When we have seen that OMDA for airports that are already privatised has been riddled with loopholes, it is better to devise a foolproof pathfor future contracts. So the inter ministerial groupdeliberations on privatisation of six more airports may be quite helpful.
Find latest and upcoming tech gadgets online on Tech2 Gadgets. Get technology news, gadgets reviews & ratings. Popular gadgets including laptop, tablet and mobile specifications, features, prices, comparison.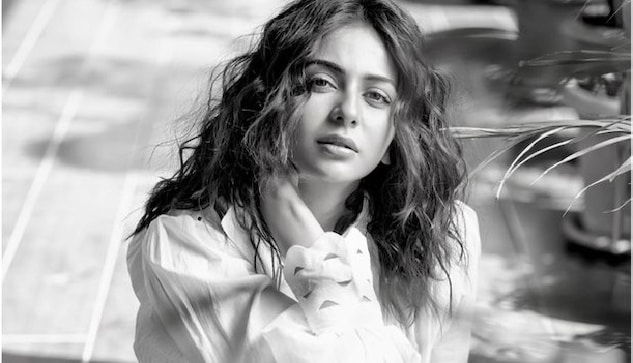 Entertainment
Rakul Preet Singh, who co-stars in a cross-border romance with Arjun Kapoor, says she got to know about the film shooting getting stalled on her way to Mumbai.
India
The DGCA also said that if airlines are not able to refund the amount, they shall provide a credit shell equal to the amount of fare collected
First Cricket News
Vijay Shankar said that working a little extra on his bowling will have the desired effect.