HCL Tech April-June net up 13% on quarter at Rs 1,834 cr, margins surprise
HCL Technologies posted a better-than-expected 13 percent increase in net profit during April-June on robust growth in operating margins.<br />
HCL Technologies posted a better-than-expected 13 percent increase in net profit during April-June on robust growth in operating margins.
The company's net profit stood at Rs 1,834 crore, compared with a CNBC TV18 poll estimate of Rs 1,611.4 crore.
Its earnings before interest and tax, or operating profit, declined a marginal 1 percent on quarter to Rs 2038 crore. However, the figure was higher than the poll estimate of Rs 1,992 crore.
Dollar revenue grew at a modest 3.4 percent on quarter to $1,407 million, compared with an estimate of $1,412.4 million.
The rupee revenue at Rs 8,424 crore came in lower than the estimate of Rs 8,448.2 crore.
The company said it added one client in the over $50 million category during the quarter.
The company's EBIt margins stood at 24.2 percent, down from 24.8 percent a quarter ago, but higher than the estimated 23.6 percent. Software companies usually witness a squeeze on their margins in the April-June quarter due to the salary increases affected during the quarter.
"HCL continues to demonstrate its ability to navigate the dynamic economic environment and grow profitably by delivering "relevant" and unique service experience to its customers fueled by the 'Relationships Beyond the Contract' philosophy. We will continue to build on this ability to deliver differentiated value to clients and stakeholders," Shiv Nadar, Chairman and Chief Strategy Officer, was quoted as saying in the press release.
"With a year-on-year increase of 28 percent in revenues and 58 percent rise in net income HCL has posted a robust Financial Year performance which emphatically demonstrates the continued success and relevance of our overall strategy. In FY14, the company crossed the US$ 5bn revenue milestone and further evolved the key building blocks to deliver next generation propositions to our customers. Backed by this solid performance, we remain confident in our ability to continue delivering industry leading growth at HCL," said CEO Anant Gupta.
Analysts told CNBC-TV18 that the company's numbers were good but the bigger surprise was on the margins front.
Pramod Gubbi of Ambit Capital told the TV channel that the company's topline growth was slightly better than the estimates. "We expected hit on margins. This uplift is a big surprise for us," he said.
He expects the company to bridge the valuation gap with its bigger rivals. HCL Tech has outperformed consistently for 2-3 years, he said, adding that there is no reason for it to trail behind the likes of Infosys and Wipro.
Sanchit Gogia, Chief Analyst and CEO, Greyhound Research-an independent IT and Telecom Research and Advisory firm, believes the last quarter has been lukewarm for the industry at large but HCL Tech has done well in Europe and other key verticals like Public Services and Financial Services. More specifically, the company has seen growth for its infrastructure management services and has managed to add significant deal wins in the last quarter-earlier this year the company bagged a $500 milion contract from PepsiCo for infrastructure management services and a $400-million contract from DNB Bank, Norway, he added.
Find latest and upcoming tech gadgets online on Tech2 Gadgets. Get technology news, gadgets reviews & ratings. Popular gadgets including laptop, tablet and mobile specifications, features, prices, comparison.
Entertainment
Like any comedy that has endured for so long, It's Always Sunny in Philadelphia too has grown and evolved with its audience.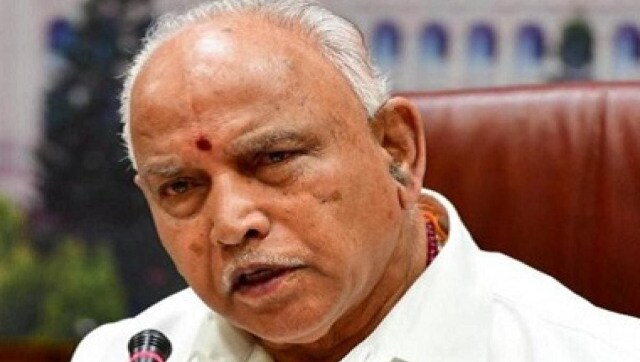 India
The Karnataka chief minister had tested positive for COVID-19 on Sunday and is undergoing treatment at Bengaluru's Manipal Hospital
Gaming
Ahead of the 25 September release of the ground-up remake of 2002's Mafia, Tech2 spoke to Hangar 13 president and chief creative officer, Haden Blackman