GVK-Oasis Rs 580 cr deal for Mumbai airport land will impact realty prices
The transaction is part of the process of overall commercial development of 22 million square feet of the airport in phases over a period of ten years, GVK said in a press release, adding that the transaction has been finalised at the rate of approximately Rs 106 crore per acre which translates to total of Rs 580 crore for this parcel at approximately Rs 5,000 per square foot of built-up area.<br />
Much has been said about theT2 terminal at Mumbai airport which opened in February 2014 but the big gold mine is what lies outside this much-talked-about swanky new terminal-the 20 million square feet of commercial space ready to be bid out.
To put things in context, the area is way more than the Bandra-Kurla complex and is set to give Mumbai's largest commercial hub some serious competition. This200-acre land-valued at Rs 80 crore per acre-is likely to fetch GVK Groupover Rs 10,000 crore. Of the 200 acres, 133 acres is slum-free, developable land. And once completed, the project will change the skyline of the suburbs and turn the area near the airport into a hub not only for air passengers but also for business executives and local residents.
Already, 1.5 million sq ft of the 20 million square feet has been bid out. And today ( 27 August, 2014)GVK, which operates the Mumbai airport has leased land to Oaisis Realty which has the potential for commercially developing 1.1166 million square feet.
The transaction is part of the process of overall commercial development of 22 million square feet of the airport in phases over a period of ten years, GVK said in a press release, adding that the transaction has been finalisedat the rate of approximately Rs 106 crore per acre which translates to total of Rs 580 crore for this parcel at approximately Rs 5,000 per square foot of built-up area.
The announcement comes just a month after GVK said it is in preliminary talks with investors to sell stake in two businesses to reduce debt. It had said that the company is looking at raising equity at the airport holding company, to retire the debt raised for the airport acquisition.
GVK Skycity, the area surrounding the new T2 terminal in Sahar and built by the GVK group's Mumbai International Airport Ltd (MIAL), will be bid out in phases over seven to eight years. The commercial space is spread across the suburbs of Santacruz, Sahar, Andheri, Kalina and Kurla.
According to the company's website, GVK Skycity will house a range of hospitality, commercial, retail, entertainment and cultural spaces.
"In a phased development that will take place over 10-12 years, GVK Skycity will feature an array of themes and unique characteristics," the website states.
The first phase will see the construction of hotels, retail area, office blocks and conventions.
Announcing the award of the contract, GVK Reddy, Executive Chairman, MIAL said, "Our vision for GVK SkyCity is to develop a vibrant 24x7 business and leisure hub and a global convention and hospitality destination."
Once developed, the land parcels can fetch good rates. However, theland use is largely restricted to hospitality-related activities such as hotels and serviced apartments, apart from office space and associated retail development.
Despite this, there is likely to be high demand for the land as the parcels are in the city centre and there is noencumbrance/slums on these land parcels and nor are these under any kind of litigation. The offloading of the land parcel should put pressure on prices in Mumbai's largest commercial centre-Bandra Kurla Complex where alreadyaround 3.6 million square feet of land is lying unused due to high prices and could take another 7-8 years to be absorbed.
If the first phase of the MIAL land is developed in the next four to five years, BKC is bound to feel pressure.
"If commercial space is offloaded into the market near the airport it will surely put pressure on BKC were supply is not being sold at the high price point. In fact for the last three years office space is under pressure and even in areas like Andheri East rentals are down to Rs 80 per square feet," said Pankaj Kapoor, MD at real estate consultancy firm Liases Foras.
A Colliers International report on Mumbai last year said most office occupiers moved towards equal or lower rents for superior office space, which is why areas like Navi Mumbai, Andheri East and central Mumbai constituted about 70 percent of the total office absorption in 2013.
Most of the large transactions have either happened in Andheri East or Goregaon East, where rentals are still lower. Little wonder that 70 percent of the new supply in 2013, which was approximately 3.5 million square feet, was concentrated in the Andheri-Kurla and Malad-Goregaon stretches.
However, given the location, the 20 million square feet land back could actually result in jacking up the prices rather than correcting them.
" The government will milk as much as they can from this plot. Bidding will take place atastronomicalprices, which will jack up the prices rather than provide any relief," an industry expert said on condition ofanonymity.
Find latest and upcoming tech gadgets online on Tech2 Gadgets. Get technology news, gadgets reviews & ratings. Popular gadgets including laptop, tablet and mobile specifications, features, prices, comparison.
Business
Operators of both airports also argue that the Airports Authority of India, which is seeking an audit by the CAG,has not made known any doubts nor sought any clarifications from the board of directors of either airport
Business
The AAI had earlier proposed a Rs 239 crore equity into MIAL to abolish the airport development fee.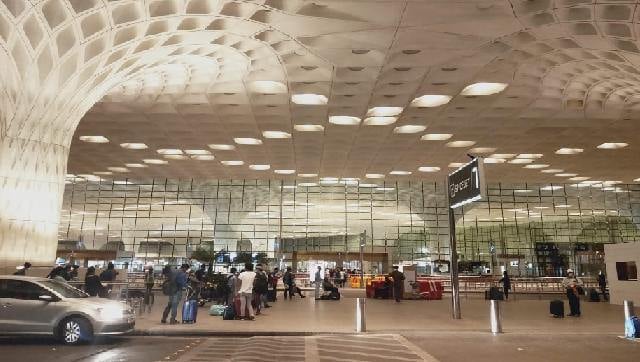 Business
A controlling 74% stake in Mumbai International Airport, together with the six non-metro airports it bagged in a government tender, will make Adani Group the largest private operator of airports in India