Do accomplished Indian women really need mentorship and men don't to be on company's board
The problem is that accomplished women seem to constantly need to prove their worth by joining such programmes and getting their names onto lists of worthiness, while accomplished men continue to become board members without facing any such hurdles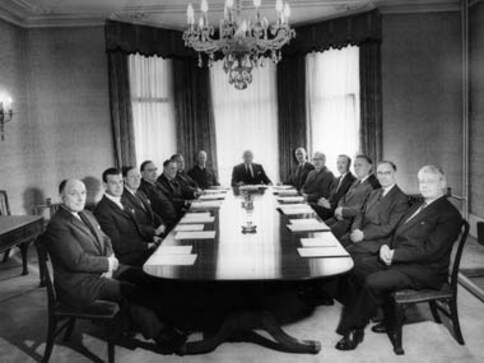 By Ila Ananya
The Federation of Indian Chambers of Commerce and Industry (FICCI) announced on 29 May that it was "readying a pool of prospective women directors" in an effort to bring more women on company boards. The announcement comes after it was found that many companies have continued to ignore the Securities and Exchange Board of India's (Sebi) directive, according to which all firms in India were to have at least one woman director on their boards by 1 April 2015.
As of 31 March 31, 2016, government data showed that a large portion of companies have failed to comply with this rule – out of 5,451 companies listed on the Bombay Stock Exchange (BSE), 1,375 companies have not complied; with a corresponding number of 191 on the National Stock Exchange (NSE). According to data provider Prime Database, some of the NSE companies that haven't complied include Tata Power, Alstrom India and GAIL, while Public Sector Units that have not complied include BEML, and Syndicate Bank. The non-compliance fine for such companies was Rs 50,000 until 30 June 30, 2015, followed by an additional Rs 1,000 every day until compliance. From 1 October, 2015, the fine was increased to Rs 1.42 lakh followed by Rs 5,000 for every day of non-compliance. No new fines have been announced this year after the extended deadline of 31 March has passed.
Sebi's directive should most certainly not be this difficult to comply with. It seems ridiculous that a directive would be demanding that boards must have at least one woman, instead of more, when France, for instance, has issued a directive that the number of women on boards should be increased to 40 percent by 2017.
In August 2015, FICCI Ladies Organisation (FLO) had also announced that they were attempting to provide a specialised training module for women members to become independent directors of listed companies, to make them 'board-ready.' While Ficci's intention is being lauded by many as a progressive move, such efforts seem misguidedly sexist – the underlying idea seems to continue to be that women need to be made ready, in a way that men don't need to be. This assumes that highly accomplished women in the corporate world are unsuitable as board directors, while highly accomplished men face no such scrutiny – there are no corresponding mentorship or training programs for men.
Almost every newspaper has quoted Vinita Bimbhet, the President of FICCI Ladies Organisation (FLO), as saying, "Both in India and globally, demand for women directors is increasing as corporations seek to add diversity to their boards in response to competitive challenges or mandated quotas." However, instead of tackling long-term problems like wages, working hours or other implicit mechanisms that keep women from rising beyond a certain level, well-intentioned but short-term efforts have commenced to prepare women for board positions through mentorship and training programmes.
Every time the British in colonised India were faced with revolt or persistent demands for freedom, they would respond as though they genuinely cared for interests other than their own. Their response would be that they would grant India freedom when the country was 'ready'. Who would be the judge of this readiness, and what it meant to be ready in the first place, was never really clear. The consistent extensions of Sebi's directive, as well as the mentorship programmes that aim to make women 'board-ready', sound similarly vague. It is as though the implementation of this decision is something that can be pushed time and again, reinforcing how boardrooms have always been men's spaces.
Ficci, for instance, also has a Women on Corporate Boards (WCB) initiative, whose objective is to "Build and expand the talent pool of potential women director candidates," and to "Develop women leaders to become successful Independent Directors," as explained on their website. Apart from workshops, one of its methods is to provide a mentorship programme. Is it surprising to find that of the 56 mentors listed on their website, only about 5 are women?
Rashmi Sarita, the Executive Director of FLO, argues that very often, "Women are not given the opportunity to move up the ladder and are made redundant within their companies. The aim of readying this pool of women directors is to surpass this blockage – we are very often told by companies that they can't find women, but this isn't true, they're just not looking in the right place." The mentorship programme involves mentees getting attached with a mentor for four months. "They have to complete a certain number of hours working in person, while they spend the remaining time interacting with their mentors in a way that they decide between themselves. In the end, they're given certificates and their names are added to a corporate directory list," says Sarita. After this, the securing of board positions rests with the mentee.
Neha Bagaria, the founder of the startup JobsForHer which aims to help women restart their careers, suggests that the problem goes deeper than just opportunities. "Women are leaving the workforce at the managerial level, which is the leak," she says. "This is what needs to be plugged, because how can they be on boards if they haven't gone through all this? There are way too few women who can be on boards at the moment, and these training programmes might actually help to raise the number of women at the managerial level and hence the board level, which is still at 1 percent."
The problem is that accomplished women seem to constantly need to prove their worth by joining such programmes and getting their names onto lists of worthiness, while accomplished men continue to become board members without facing any such hurdles. Very often, it isn't such readying that women require – after all, everyone begins to learn things once they begin a job. Instead, as this article suggests, women need capital and career sponsors more than mentors to break the glass ceiling.
The Cherie Blair Foundation for Women, for instance, assists the development of women's small, micro, and medium-scale enterprises into those that are more sustainable. It's time we put our money where our women are instead of giving them yet more advice on how they can be better.
also read
India
An expert panel appointed by the SC said it cannot conclude any regulatory failure around Adani Group's stock rallies, and that Sebi has "drawn a blank" in its probe into alleged violations in money flows from offshore entities into the conglomerate
Opinion
Indian markets, investors, traders, and authorities demonstrated remarkable maturity, transparency, and promptness in addressing the Hindenburg-Adani saga
India
SEBI had sought an extension to conclude the investigation in the report by US short-seller Hindenburg Research by a period of six months.