Apart from e-commerce, this sector got the most private equity funding in Q2 of 2014
Private equity (PE) firms invested $1,944 million across 88 deals during the quarter ended June 2014, down from the last quarter.
Private equity (PE) firms invested $1,944 million across 88 deals during the quarter ended June 2014, according to early data from Venture Intelligence, a research service focused on private company financials, transactions and valuations in India.
The investment amount was 28 percent lower than that invested in the same period last year ($2,693 million across 114 transactions) and 20 percent lower than that invested during the immediate previous quarter ($2,436 million being invested across 109 transactions).
These figures do not include PE investments in real estate and also debt investments by Non-Banking Financial Companies (NBFC) arms of PE firms.
There were four PE investments worth $100 million or more (with one above $200 million) during Q2'14 compared to eight such transactions (including three over $200 million) in the same period last year and five (including three over $200 million) during the immediate previous quarter, Venture Intelligence analysis showed.
E-Commerce leader Flipkart's $210 million round - led by Russia-based DST Global - was the largest PE investment announced during Q2'14.
The next two largest transactions were in the pharmaceuticals sector and involved investors who have been operating in India for more than a decade now - Temasek and Warburg Pincus. While Temasek paid a reported $170 million to buyout fellow PE investor ChrysCapital from Intas Pharma, Warburg Pincus committed to invest $150 million in Laurus Labs including by buying out the stake held by previous investor Fidelity Growth Partners India.
Flipkart competitor Snapdeal.com ensured it did not get left behind in the e-commerce fund raising game and collected another $100 million - this time from investors like Temasek and Premji Invest along with global asset management firm BlackRock and a couple of Hong Kong based hedge funds.
With national election results out only in the last month of the quarter and new rules imposed by the New Companies Act delaying a few deal closures, investors squeezed through bets on safe sectors in Q2'14.
Led by the mega deals in e-commerce and pharmaceuticals, the IT & ITES and Healthcare & Life Sciences industries accounted for 67% of the investment pie during Q2' 2014, Venture Intelligence research showed.
The other prominent investments in IT included the Google Capital led $31 million investment in Social CRM software maker Freshdesk, Axon Partners and Madison India Capital led $28 million for remote tech support firm iYogi, the SAIF Partners led $25 million investment in online ticketing firm Bookmyshow and IDG Ventures and Vertex Ventures-led $23.2 million investment in online travel services firm Yatra.com.
In addition TPG Growth announced a $100 million commitment to a joint venture with the Smile Group, called Katalyzers, that will help Silicon Valley based Internet and Mobile companies rollout their businesses across Asia Pacific, Middle East and Africa.
In Healthcare, hospital and clinics operators that attracted investors during Q2'14 included Aster DM Healthcare ($66.4 million from existing investors Olympus Capital and India Value Fund), Vasan Eye Care ($50 million from existing investors GIC; Sequoia Capital and Westbridge Capital) and KIMS Hospital ($36 million from new investor ICICI Venture).
Among other pharmaceuticals sector deals: Jubilant Pharma, a spin off from publicly listed Jubilant Life Sciences, attracted a $60 million commitment from IFC, Ascent Capital chose to invest about $20 million in Alivira Animal Health (a veterinary drugs focused joint venture between two publicly-held companies - SeQuent Scientific and Shasun Pharmaceuticals), while ChrysCapital invested $11.4 million in publicly listed Torrent Pharmaceuticals.
Food & Beverages companies (including Pepsi bottler Varun Beverages, Sulva Vineyards and Maiya's Foods) and BFSI firms (led by private sector banks like Ratnakar Bank and City Union Bank and SME lenders like Vistaar Finance and AU Financiers) accounted for 7 percent each of the investment pie.
Find latest and upcoming tech gadgets online on Tech2 Gadgets. Get technology news, gadgets reviews & ratings. Popular gadgets including laptop, tablet and mobile specifications, features, prices, comparison.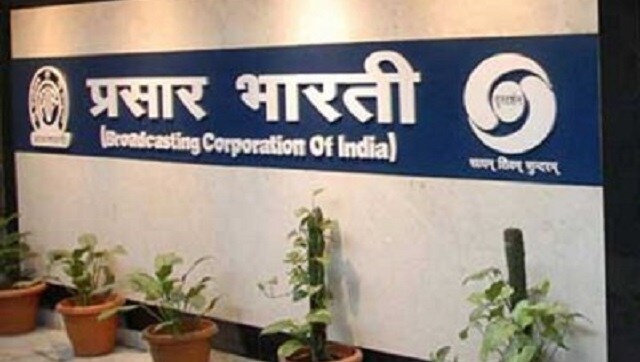 India
Prasar Bharati is the largest subscriber of PTI, which is a not-for-profit privately-run news agency and has over 1,000 full-time employees
Business
The IMF on Wednesday projected a sharp contraction of 4.5 percent for the Indian economy in 2020, a 'historic low', citing the unprecedented coronavirus pandemic that has nearly stalled all economic activities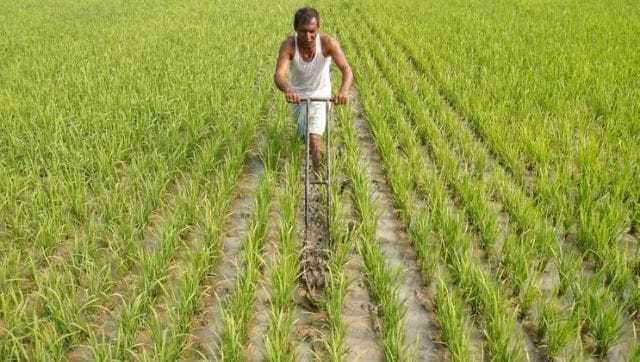 Business
The Finance Ministry cited "green shoots" of recovery in agriculture, manufacturing and services sectors, and said the prompt policy measures taken by the government and RBI have helped reinvigorate the economy with minimal damage