Alstom wins high-voltag power line contracts in India, Korea, Canada
With the two contracts, Alstom lines will be able to transfer up to 6000 megawatts (MW) of power - roughly equivalent to the output of six nuclear plants - from the centre of the country to the north. Alstom has supplied HVDC links to India since 1996.<br />
French electrical engineering group Alstom has won contracts with a total value of 800 million euros to build high-voltage direct current power transmission lines in India, South Korea and Canada, the firm said.
Half of this amount was booked in the first quarter of its April 2014-March 2015 fiscal year and the other half will be booked in the second quarter, the company said in a statement.
In India, Alstom won the second phase of an 800 kiloVolt (kV) Ultra-High Voltage Direct Current (UHVDC) line contract from Power Grid Corporation of India Limited (PGCIL), after winning a first order in 2012.
With the two contracts, Alstom lines will be able to transfer up to 6000 megawatts (MW) of power - roughly equivalent to the output of six nuclear plants - from the centre of the country to the north. Alstom has supplied HVDC links to India since 1996.
In South Korea, Alstom won a contract for a 500 kV, 1500 MW HVDC line in a region south of Seoul, through its joint venture KEPCO-Alstom Power Electronics Systems. In Canada Alstom will build a 1,100 km long 350 kV line to transmit hydropower from the 824 MW Muskrat Falls dam to the island of Newfoundland.
Alstom said its Alstom Grid unit is one of the top three providers of HVDC technologies worldwide, and has delivered more than 35,000 MW of connection capacity around the world, including the world's longest HVDC transmission system in Brazil at 2,375 km (3,150 MW, 600 kV). Alstom also built a 660 kV HVDC system in China, and the 2,000 MW submarine interconnection between France and Britain.
Alstom said its HVDC lines transmit 30 per cent more power than the conventional alternating current lines.
The French firm competes with Swiss engineering group ABB , Germany's Siemens and several Chinese manufacturers.
The head of Alstom Grids said in July that power network operators around the world are likely to spend about 50 billion euros by 2020 on new equipment to transport power over long distances.
Reuters
World
The former prosecutor known for his uncompromising investigations into some of Seoul's most high-profile corruption scandals, Yoon Suk-yeol has vowed to abandon years of delicate diplomacy and get tough on North Korea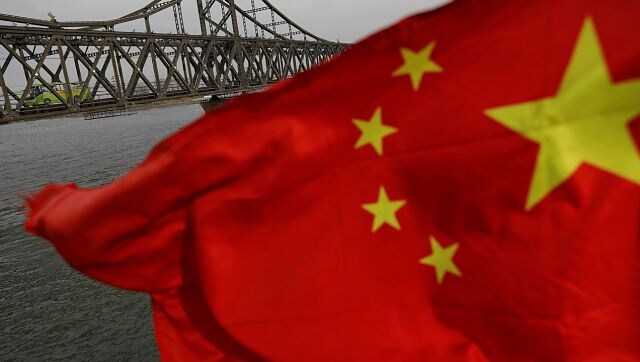 World
North Korea fired the ballistic missile at 12:03 pm (0303 GMT), Seoul's Joint Chiefs of Staff said, likely from the Sunan Airfield near Pyongyang, the site of previous recent ICBM tests
Business
Commerce and Industry Minister Piyush Goyal said a delegation from Italy including its foreign minister is in New Delhi at present with which he will be having deliberations