Air India narrows operating losses by nearly half to Rs 2,102 cr
Total post-tax losses at the indebted airline, however, came in at Rs 5380 crore, down slightly from a year earlier.<br />
New Delhi: Air India almost halved its operating loss last year and the state-owned carrier's financial performance is continuing to improve, the government said on Tuesday.
Air India, with a share of around 20 percent of the Indian airline market, made an operating loss of Rs 2120 crore ($353 million) in the 2013-2014 fiscal year, down from Rs 3800 crore a year earlier and 51.4 billion in 2011-2012.
Total post-tax losses at the indebted airline, however, came in at Rs 5380 crore, down slightly from a year earlier.
India's aviation industry faces high fuel costs, hefty debts and a highly competitive market that has forced fares down. All but one of the country's main carriers are losing money.
Air India "has shown improvement in its financial parameters" since the government agreed a $5.8 billion bailout package for the company in 2012, Minister of State for Civil Aviation, G.M. Siddeswara, told India's parliament.
Siddeswara also said there were no plans to try and privatise Air India, dampening expectations that Prime Minister Narendra Modi's new government would attempt to sell off the carrier, which is dependent on taxpayer cash.
Reuters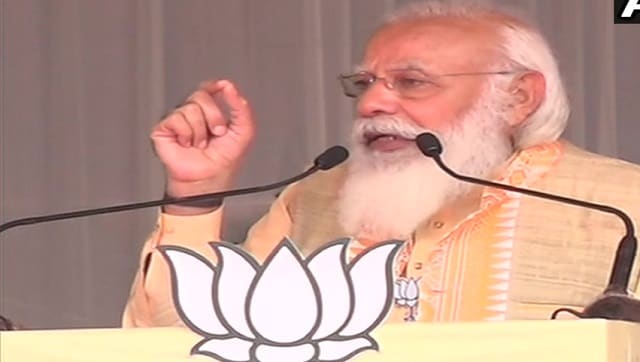 Politics
Modi and Mamata Banerjee have traded barbs, with the former even predicting that Bengal chief minister will lose the prestige battle in Nandigram
Business
Last month, civil aviation minister Hardeep Singh Puri said there is no choice but to either "privatise or close" the airline which has a debt of 60,074 crore
World
Johnson will instead speak to Prime Minister Narendra Modi later this month to launch their plans for the future UK-India partnership, with their physical meeting expected later in the year