Affordable healthcare in danger: Is govt giving in to US pharma lobby?
Profits and patents go hand in hand in this debate. Nadda would do well keeping this in mind.
Sign of a strong minister is his ability to handle strong lobbies in the interest of public good. Indian government has over the last few years consciously vacated the public healthcare space for private healthcare. Now, India seems to be bowing to pressure of the US pharma lobbies that will finally result in drugs becoming expensive in India.
Unfortunately, the steps the government is taking is without a debate or discussion in Parliament. For instance, just before Prime Minister Narendra Modi's US trip, the government stripped the National Pharma Pricing Authority of its powers to decide prices for essential drugs.
This was done as the regulatory body invoked Para 19 of the Drug Prices Control Order (DPCO) to cap prices of 108 cardiac and diabetes drugs on 10 July. By invoking this section, NPPA had brought these drugs under essential drugs and thus under price control. Over the years, the list of essential drugs has been shrinking.
NPPA used its discretionary powers to extend the list into two of the segments - cardiac and anti-diabetic among others. By value, cardiac drugs is the second largest market segment and comprises 11 percent of the total market. While anti-diabetic is 6 percent of the total market for drugs it is the fastest growing segment.
Indian Pharmaceuticals top 10 market segments
Taking away the powers of a regulatory body that has been formed to fix and formulate prices of essential drugs, did not evoke a widespread outcry. Earlier, the NPPA hardly counted for the public, as the prices it controlled were for drugs that never mattered. For the first time, NPPA took a bold step - maybe too bold as not even the drug industry was ready for it - to become relevant by imposing prices on the largest and fastest growing segment in the Indian drug market.
But our politicians still do understand that changes in drug pricing is a question of death or survival for families. The high cost of critical care drugs can drive families into bankruptcy and it does so often. How did the government overnight withdraw the powers of the regulatory body? Is it even legal or within the legislative power of the government to do so with NPPA is not known.
If this was not enough, there is another step the government has taken which is even more retrograde. Ostensibly under the pressure from the US lobby, the government has decided to revamp our patent laws so that they can benefit the US and foreign drug companies.
Not that there is anything wrong with our drug laws, they are compliant with the WTO regulations. They were promulgated after a sustained effort by the Indian government at the Uruguay Round agreement in 1994, which gave birth to WTO. Even then the US pharma lobbies had demanded a 20-year patent on medicines and chemicals in all negotiating countries. As these patents were held by companies in the developed markets, and would have resulted in monopoly profits for these companies, India had resisted it.
India had argued that the high price of these drugs would deny a very large segment of the world population in developing countries of these benefits. While US drug lobbies prevailed in getting the 20-year patent, India scratched back certain benefits under the Trade Related Aspects of the Intellectual Property Right (TRIPS).
One of the benefit was that a member country could issue compulsory licence to a local firm for the manufacture of a patented drug if patients were finding it difficult to buy it due to high prices. Countries could also deny patents if they felt the drug turned out to be just a variant of an earlier drug, without much additional benefits. But these concessions have been rarely used since the signing of these agreements.
Only in 2013, that too by the order of the Supreme Court, India finally refused patent to Novartis for its cancer drug Glivec as it would have raised the prices of the product by 15 times. Though the court was well within the TRIPS agreement to take this decision, it was widely criticised by the American corporate associations and lobbying arms. The US corporates come down heavily if they feel that their profits are going to be hurt by any government decision.
Though India fought for this right it never exercised, some African countries, thanks to the efforts of C K Hamid of Cipla, were more brave. They exercised this right to allow Cipla to sell lower priced version of the anti-AIDS drug almost ten years back. The irony is that when the NPPA exercised the same powers, the government came down heavily on it.
But there is bigger danger ahead if we are going to revamp our patent laws. The government has already formed a committee for the IPR. The mandate for it is wide and includes drafting a national intellectual property rights policy.
The committee includes academics, lawyers and Dr Unnat Pandit of Cadila healthcare. It does not have any other member from any other industry though a patent policy is not limited to pharmaceuticals. There are other patents that are playing havoc in the public and private space. After all, Google is a patented algorithm that is creating all kinds of challenges for competition policy.
Patents on designs, armaments, automobiles and even mobiles are also equally important from a 'Make in India' perspective. Besides the sheer lack of representative experience on the committee, the bigger issue is why now.
A research done by Aranca shows that in the last five years, no country has revised or changed its IPR laws. Especially, not to benefit pharmaceutical companies, there are many countries which are still slow in allowing multi-national pharma companies and their patented drugs access to their markets.
What seems to be happening is that billions of dollars worth of drugs are going off patent in the US. These are the core of several pharma companies' revenue stream. They will obviously look at ever-greening these patents in their home markets, should they get the same benefit in emerging markets.
Drugs going off patent
In words, a $92 billion worth of market will open up if the existing patent rules were to apply and if India acts tough on ever-greening of drugs. Indian regulators like NPPA have been stripped of their powers. Now the lobby is out to strip the Supreme Court of its powers to regulate or control patents.
Drugs that got patent extensions
Will the new health minister be able to understand and appreciate the lobbies at play? Will he be able to protect the interest of Indian public and poor from the educated onslaught of the global pharmaceutical companies? Will he spend time to get these things right as a priority or will he focus on the popular and micro?
Pharma companies will spend money on lobbying and will use the US government as a proxy.
Lobbying expenses of US pharma companies
According to the Aranca study, the major portion of the lobbying expenses are to avail of favourable regulations in emerging economies of India, Brazil and South Africa.
This is the strangest battle of all. Innovation is a much abused word in this debate and used to prevent access for many. Profits and patents go hand in hand in this debate. Nadda would do well keeping this in mind.
Yatish Rajawat is a senior journalist based in Delhi, he tweets @yatishrajawat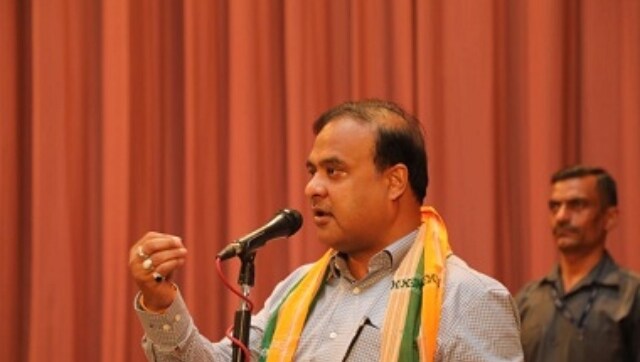 Politics
The BJP maintains it was a 'human error', while the Opposition smells conspiracy to 'promote' Amit Shah as the next prime minister
Politics
BJP national president Jagat Prakash Nadda will reach Jaipur on 19 May to hold a meeting with all the general secretaries
Politics
His comment comes a day after Centre announced its decision to withdraw the notification capping jute prices at Rs 6,500 per quintal, a demand he and other industry stakeholders have been pressing for in the last few weeks