Corporate bond transactions see 9% jump to Rs 3.7 lakh crore in Apr-Jul period
Dealings worth Rs 3.40 lakh crore in corporate bonds were reported on the two bourses during April-July 2015 period
Mumbai: Trading in corporate debt at stock exchanges, BSE and NSE, soared nearly 9 percent to about Rs 3.70 lakh crore during the first four months of the current fiscal, highest level for the period in two years.
Dealings worth Rs 3.40 lakh crore in corporate bonds were reported on the two bourses during April-July 2015 period, latest data by market regulator Sebi shows.
The latest figures are second highest value of corporate debt transactions recorded for the first four months of a fiscal after Rs 4.30 lakh crore reported in the same period in 2013-14.
During April-July period this year, the National Stock Exchange (NSE) represented the largest share of trading in corporate bonds (about 82 percent). Bonds worth Rs 3.02 lakh crore were traded on the exchange in the period.
Trades in bonds amounting to Rs 66,903.96 crore were seen on the BSE during the period under review. No trades were recorded under FIMMDA, an association of scheduled commercial banks, public financial institutions, primary dealers and insurance companies, for the time-period.
Month-wise, the corporate debt trading has been consistently increasing since April, with July witnessing a trading value of Rs 1.08 lakh crore. The trading value increased from Rs 81,520.85 crore in April this year to Rs 82,560.12 crore in May and further to Rs 96,948.64 crore in June.
Corporate bonds or debt securities are issued by private and public firms to raise money for various purposes like building a new plant, purchasing equipment or business growth.
When an entity buys a bond, one lends money to the firm that issued the security and in exchange the company promises to return the money on a specified maturity date.
Business
The 30-share BSE index ended 340.60 points or 0.69 percent lower at 49,161.81. Similarly, the broader NSE Nifty slumped 91.60 points or 0.61 percent to 14,850.75
Business
HDFC was the top performer in the Sensex pack, spurting 2.70%, after reporting a 31% jump in net profit for the March quarter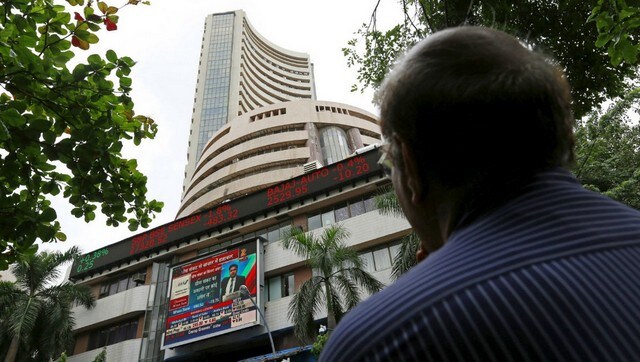 Business
Apart from Nifty Pharma, Nifty PSU Bank, and Nifty Private Bank, all the other sectoral indices of NSE were trading in green