Corporate NPAs in sarkari banks double in 3 yrs; can new Bankruptcy law offer antidote?
In just 3-years, the corporate Non-Performing Assets (NPAs) of sarakari banks more than doubled as a percent of total corporate loans, going by the information provided by Minister of state of finance, Jayant Sinha, in Parliament.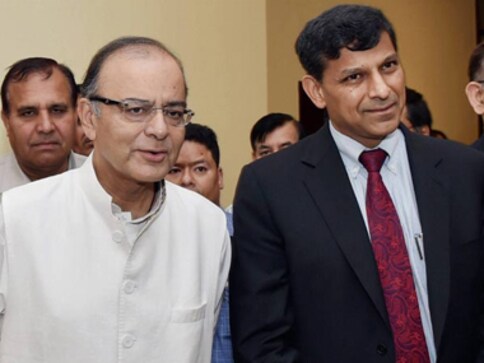 In just 3-years, the corporate Non-Performing Assets (NPAs) of sarkari banks more than doubled as a percent of total corporate loans, going by the information provided by Minister of state of finance, Jayant Sinha, in Parliament.
To be more specific, while the total corporate loans of state-run banks grew from Rs 24.11 lah crore in fiscal year 2013 to Rs 26.95 lakh crore in December, 2015, the bad loans grew from Rs 84,050 crore to Rs 2,23613 crore. As a percentage of total loans, the bad loans grew from 3.49 per cent in 2013 to 8.3 per cent in late 2015. Corporate bad loans constitute 56 per cent of the total bad loans of state-run banks.
How did the problem escalate to this level?
The answer is simple. In the period that followed the 2008 global financial crisis, banks were so generous to most corporations who knocked their doors for money. Chairmen of state-run banks competed each other to advertise a bigger 'total business' figure in leading newspapers. Little attention was given for the quality of assets. Credit appraisal process took a hit.
When the economic recovery didn't happen as expected, companies began to delay and later default on their repayments. To cut down the bad debt on their books, banks aggressively restructured loans in the hope of improvement in underlying economic activity, which didn't happen as expected. Loans began turning bad one by one. That's explains the spike in bad loans in the last three years.
Logically, this isn't the end of it. Most banking analysts expect banks continue to aggressively report NPAs in the approaching quarters since they have to meet the March, 2017 clean-up target set by RBI governor, Raghuram Rajan.
Wilful defaults
The other side of the problem is huge wilful defaults on the books of banks, where the recovery is even more difficult compared to a normal default account. According to government data, the total number of wilful defaulters of PSBs escalated from 5,554 to 7,686 for the period December '12-December '15 with the amount involved more than doubling to Rs 66,190 crore from Rs 27,749 crore. Wilful defaulters are those who have the capacity to pay back but not the intent.
Currently, the total amount under the wilful defaulter category constitute about 16 percent of the overall bad loans (Rs
400,000 crore) of Indian banks and about one percent of the total loans (Rs 73 lakh crore) given by the banking sector. Till the RBI set a deadline for clean-up, no one was in a hurry to report NPAs and wilful defaults. Bankers themselves have admitted that the industry has been hiding cases of wilful default.
Banks' job is even tougher to manage some recovery from these accounts. As Firstpost argued in a recent article. The big example here is the Vijay-Mallya case, where 17-banks are after the liquor-baron for the last 4-years to recover about Rs9000 crore loans.
On Thursday, the Lok Sabha cleared the Bankruptcy code, post which the Bill now go to the Rajya Sabha for its clearance. Once it becomes a law, it can perhaps change things a lot better for banks in the recovery of corporate loans in future cases since lenders can liquidate the company in the event of major distress without delay but, that's a long term solution. The problem of dealing with the existing stock of bad debt is clearly a major challenge for banks.
As this article points out, there is a backlog of 70,000 liquidation cases will take time to clear. The article, quoting a World Bank study, says it typically takes four years to wind up an ailing company in India, twice as long as in China.
There are multiple sides to the problem. As PSBs aggressively dig out dirt out of their books, they will need capital to fund their credit operations, meet their provisioning requirements and Basel-III requirements. About Rs2.4 lakh crore is the estimated amount PSBs require by 2019, which is a moving target. Question is does the government have the capacity to capitalize banks. If not, they need to rethink their privatization strategy.
On the other hand, beyond tagging wrongdoers as wilful defaulters, recovery from wilful defaulters remains a bigger problem for banks, warranting the RBI and finance minister, Arun Jaitley, to prepare an action plan for recovery. Jaitley has clearly underestimated the bad loan problem from day 1 in office. Now his task is even bigger.
Politics
The 50-hour protest was aided by a supply of sumptuous food, including tandoori chicken, fish fry and idli. The office of the secretary general of the Rajya Sabha provided two ambulances, a doctor on call, two drivers to ferry protesting MPs and maintenance staff to keep the site clean
Politics
Minister of State for Parliamentary Affairs V Muraleedharan moved a motion to suspend 10 MPs, but when it was adopted by a voice vote, Harivansh read out the names of 19 members.
Politics
Leader of the House in Rajya Sabha, Piyush Goyal, said it is not the government but the opposition that is running away from a debate in Parliament