Coronavirus Outbreak: SpiceJet operates cargo freighter to Singapore to bring critical medical equipment to India
SpiceJet will operate a second freighter flight on Friday carrying medical supplies from Singapore to Bengaluru.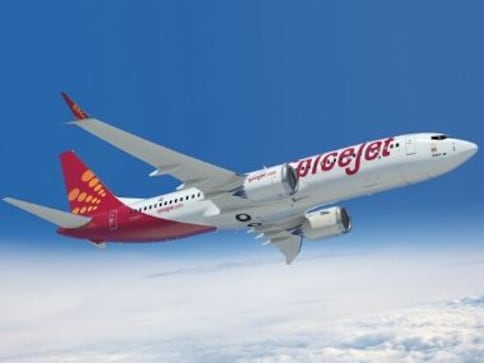 Gurugram (Haryana): SpiceJet is operating its first cargo freighter on the Chennai-Singapore-Chennai route on Thursday carrying critical medical equipment and COVID-19 related medical supplies.
The Boeing 737 freighter aircraft is scheduled to arrive in Chennai at 5.30 pm.
SpiceJet said it has transported over 1,500 tonnes of cargo carrying essential supplies since the nation-wide lockdown began and has been extending all possible support to the government, medical and pharma companies, and international retailers to fight this war against the global pandemic.
The airline will operate a second freighter flight on Friday carrying medical supplies from Singapore to Bengaluru.
"SpiceJet's freighters have been flying non-stop carrying vital supplies to and from Hong Kong, Abu Dhabi, Kuwait and host of other places including Southeast Asia," said chairman and managing director Ajay Singh.
The carrier operated the country's first cargo-on-seat flight carrying vital supplies in the passenger cabin on 7 April.
Since then, the airline has been regularly using its Boeing 737 aircraft to carry cargo in the passenger cabin.
SpiceXpress, SpiceJet's dedicated cargo arm, has been regularly transporting surgical supplies, sanitisers and face masks, and providing doorstep deliveries of essential supplies, medicines and medical equipment in Bengaluru, Patna, Chennai, Ahmedabad, Raipur, Hyderabad, Jaipur, Visakhapatnam, Srinagar, Thiruvananthapuram, Vadodara, Kochi, Guwahati, Jammu, Lucknow among other cities.
World
A new study has found that New York City rats can be infected by the virus that causes COVID-19. Can they transmit it to people? There's no evidence yet, but it's one more reason to stay away from the rodents
World
"People eventually learned who their neighbours were. They took care of the senior citizens, so the isolation was less severe than you might anticipate. Positive emotions have remained twice as common as negative ones even during these challenging years
World
The WHO rebuked Chinese officials for withholding scientific research that may reveal the origin of the coronavirus and also asked them about the reasons behind not revealing the data three years ago and why, after it was published online in January, it could not be found now.