Coronavirus Outbreak: RBI refrains from giving growth, inflation outlooks; says current GDP projections at risk
The Reserve Bank of India (RBI) on Friday refrained from making any projections for growth and inflation saying the performance of these two key macroeconomic parameters in the days ahead would depend upon the intensity, spread and duration of COVID-19
Mumbai: The Reserve Bank of India (RBI) on Friday refrained from making any projections for growth and inflation saying the performance of these two key macroeconomic parameters in the days ahead would depend upon the intensity, spread and duration of COVID-19
.
Announcing the decisions of the Monetary Policy Committee (MPC), RBI Governor Shaktikanta Das said that no projection for growth and inflation was being given in view of the uncertainty created by outbreak of the deadly novel coronavirus
(COVID-19).
Das further said that the growth projection of 4.7 percent for the fourth quarter of 2019-20 and 5 percent for the whole fiscal was "at risk."
On the global economy, the governor said that slowdown could deepen impacting the growth prospects everywhere in the world.
As regards India, Das said, "growth and inflation would be contingent on intensity, spread and duration of COVID-19
."
The Reserve Bank in its monetary policy usually provides projections for growth and inflation.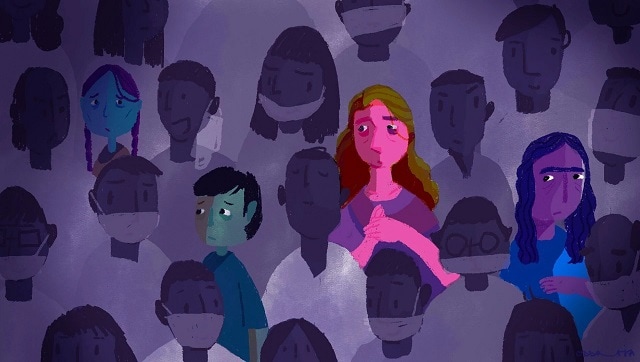 Lifestyle
This account is part of Firstpost's Oral History Project of the COVID-19 Crisis in India. The Oral History Project aims to be an ongoing compendium of individual experiences of the pandemic, with a focus on one significant day in our respondents' lives during this time.
long reads
Restaurants, bars and cafes, whose nature it is to gather groups of people closely together, have remained shut since November when the Greek government imposed a second lockdown to curb the spread of COVID-19 infections
Arts & Culture
There were electronic tickets with timed entry, and temperatures were taken upon entry. Each person had to show proof of a negative COVID-19 test or proof of having completed vaccination at least 14 days earlier.