Coronavirus Outbreak: MTNL to provide 1-month free access to corporate servers for work from home
State-owned telecom firm MTNL on Thursday started offering free access to office server to its enterprise customers' employees to support work from home during the lockdown
New Delhi: State-owned telecom firm MTNL on Thursday started offering free access to office server to its enterprise customers' employees to support work from home during the lockdown.
The employees of MTNL's corporate customers using its broadband connection will be able to avail this service free for one month, MTNL Chairman and Managing Director Sunil Kumar told PTI.
Click here to follow LIVE updates on coronavirus
outbreak
"Many organisations have their main server on MTNL MPLS Network. Employees of such organisations who have MTNL Broadband can be enabled with MTNL VPNoBB (Virtual Private Network Over Broadband). Through this, they can access their office servers. This will be a secure medium," Kumar said.
He said this system will give them access to all services that their company offers in the office to carry out their task.
"Using this, corporate employees can do all the works for which otherwise they have to come to the office. It will be just an extension of office up to their home.
No access limitations. MTNL will be extending this facility for one month without any additional charge, just to enable smooth work from home," he said.
Generally, MTNL charges Rs 2,000-Rs 2,500 per connection for accessing corporate servers located on its network.
Sports
Already delayed by 12 months because of the pandemic, the Copa America nearly unravelled when original co-hosts Colombia and Argentina fell through at the last minute — the former because of violent anti-government protests, the latter because of a surge of COVID-19.
Sports
There will around 22,500 spectators for England's first two group games, against Croatia and Scotland at Wembley, with the stadium running at 25 percent capacity.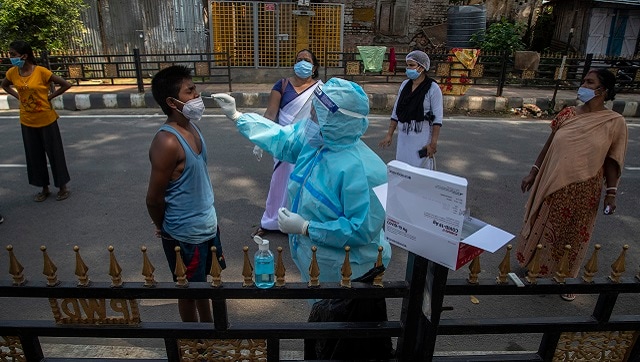 World
An uneven economic recovery is expected to begin in the second half of 2021, driven by progress in vaccinations and large-scale fiscal spending, said the world body