Coronavirus Outbreak: Govt to extend all possible support to industry for revival, says union minister VK Singh
The government will extend all possible support to the industry for the revival of economic activities hit by COVID-19, Union minister VK Singh said on Monday
New Delhi: The government will extend all possible support to the industry for the revival of economic activities hit by COVID-19, Union minister VK Singh said on Monday.
The Minister of State for Roads, Transport and Highways was addressing about 100 participants in a webinar on logistics issues arising due to Covid -19, organised by PHD Chamber of Commerce and Industry.
"We need to accept that the present time is not normal and hence we need to act wisely and patiently in overcoming the hurdles caused by the spread of Covid-19 and not take hasty decisions as the same will lead to difficult times which will be difficult to manage," Singh said.
He urged the Chamber to come up with effective suggestions on a smoother and faster revival of economic activities and assured that the government will surely act on them and support the trade and industry in its welfare and growth.
Click here to follow LIVE updates on coronavirus outbreak
"The government has done extensive meetings with various industry bodies to come out with a revival plan, as not only the industry but also the Prime Minister is concerned over the halt on the economic activities and the government is doing its best to frame a model to restart the economic activities in the country," he said.
DK Aggarwal, President PHD Chamber of Commerce and Industry suggested that economic activities be started in the 400 districts which have not been impacted by Covid-19 with the complete observation of precautions, underlined by the WHO and the government.
"We urge the government to provide a relief package of at least 5 percent of India's GDP which comes to a total of Rs 11 lakh crore. Out of Rs 11 lakh crore the government has already provided a stimulus package of Rs 1.7 lakh crore and India's trade and industry awaits the relief package of remaining around Rs 9 lakh crore," Aggarwal said.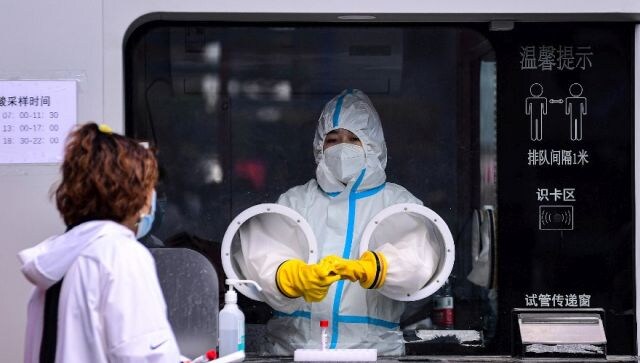 Opinion
Given that some 5-10 million people died due to the Wuhan virus (depending on whom you ask) it is not unreasonable to dub this a crime against humanity, and to demand that the perpetrators be tried in a court of law
World
The temporary measures were introduced in January, with the Heathrow testing aimed at helping strengthen Britain's ability to rapidly detect potential new variants circulating in China.
Explainers
What Boris Johnson said about the 'Partygate' scandal will be revealed today when he appears before a parliamentary committee investigating whether he lied to parliament. Johnson's political future may be jeopardised if MPs discover that he purposefully misled the House of Commons