Coronavirus Lockdown: RBI may extend moratorium on repayment of loans for three more months, says report
With the government extending the nationwide lockdown up to 31 May, the Reserve Bank of India (RBI) is likely to extend the moratorium on repayment of loans for three more months, according to an SBI research report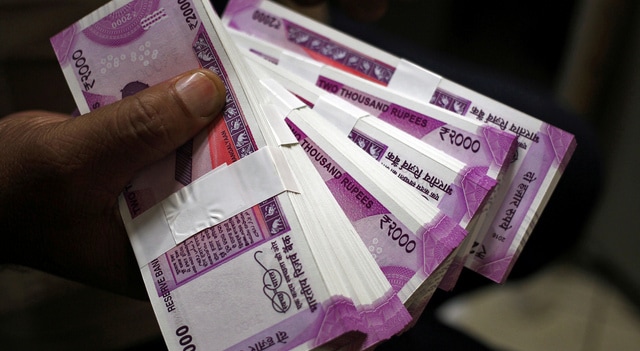 Mumbai: With the government extending the nationwide lockdown up to 31 May, the Reserve Bank of India (RBI) is likely to extend the moratorium on repayment of loans for three more months, according to an SBI research report.
On Sunday, the National Disaster Management Authority (NDMA), the nodal department, announced lockdown 4.0 till 31 May to check the spread of the novel coronavirus.
The lockdown was first announced by Prime Minister Narendra Modi on 24 March for 21 days in a bid to combat the COVID-19 pandemic. It was first extended till 3 May and again till 17 May.
In March, RBI had allowed a three-month moratorium on payment of all term loans due between 1 March, 2020 and 31 May, 2020.
"With the lockdown now extended up to 31 May, we expect RBI to extend the moratorium by three months more," SBI's research report- Ecowrap said.
Click here to follow LIVE updates on coronavirus outbreak
The report said the moratorium for three more months will imply that companies need not pay till 31 August, 2020, and this means that there is almost minimal possibility of companies being able to service their interest liabilities then in September.
Click here to follow LIVE news and updates on stock markets
Failing to repay the interest liabilities will mean the account might be classified as non-performing loans as per the RBI norms.
"Thus, the RBI needs to give operational flexibility to banks for a comprehensive restructuring of the existing loans and also a reclassification of 90 day norm," the report said.
The RBI's 7 June circular is stringent and gives little flexibility to banks.
"The revised restructuring norms should give banks to restructure like say converting interest liabilities up to March 2021 into term loans, repayable in 3-5 years for working capital and at the end of the tenor in case of term loans," the report said.
RBI also needs to also clarify whether working capital expansions classify as COVID-19 debt, it said.
World
The 81-year-old Fauci, who is fully vaccinated and has received two booster shots, was experiencing mild COVID-19 symptoms. He tested positive on a rapid antigen test
India
The active cases comprise 0.16 per cent of the total infections. The national COVID-19 recovery rate was recorded at 98.63 per cent, the healthy ministry said
India
The government has taken various steps — including lowering taxes, the continuation of privatisation, setting up institutions for sequestering bad loans and managing them and launching an asset monetisation drive — to strengthen the real economy