Core sectors' growth falls to 19-month low of 1.8% in January on poor performance by crude oil, refinery products and electricity
Growth of eight core sectors slowed down to 1.8 percent in January due to fall in output of crude oil, refinery products and electricity, official data showed on Thursday
Eight infrastructure sectors are coal, crude oil, natural gas, refinery products, fertilisers, steel, cement and electricity

Production of crude oil, refinery products and electricity contracted by 4.3%, 2.6% and 0.4%, respectively, in January

The growth rate of coal and cement sectors slowed to 1.7% and 11% in January as against 3.8% and 19.6% in January 2018, respectively
New Delhi: Eight core industries grew at the slowest pace in 19 months in January as the production of crude oil, refinery products and electricity contracted, official data showed on Thursday.
The infrastructure sectors expanded by 1.8 percent in January 2019, the lowest growth rate since June 2017 when the core sector grew by 1 percent.
The core sector had expanded at 6.2 percent in January 2018. In December 2018, the growth was at 2.7 percent on account of negative growth in crude oil, refinery products and fertilisers sectors.
Production of crude oil, refinery products and electricity contracted by 4.3 percent, 2.6 percent and 0.4 percent, respectively, in January 2019.
India Ratings and Research said the electricity growth number of (-) 0.4 percent is the lowest since February 2013.
The growth rate of coal and cement sectors slowed to 1.7 percent and 11 percent in January as against 3.8 percent and 19.6 percent, respectively, in the year-ago month.
However, natural gas, fertilisers and steel output grew by 6.2 percent, 10.5 percent and 8.2 percent, respectively, in the month under review.
"Declining trend in core sector growth from October 2018 suggests continued weakness in industrial activities and a weak second half economic growth. Expect a low industrial growth in the month of January 2019," Devendra Kumar Pant, Chief Economist, India Ratings and Research said.
Sluggish infrastructure sector growth would impact the Index of Industrial Production (IIP) as these segments account for about 41 percent of the total factory output.
According to the Commerce and Industry Ministry data, during April-January 2018-19, the eight sectors recorded a growth rate of 4.5 percent against 4.1 percent in the same period of the previous fiscal.
Find latest and upcoming tech gadgets online on Tech2 Gadgets. Get technology news, gadgets reviews & ratings. Popular gadgets including laptop, tablet and mobile specifications, features, prices, comparison.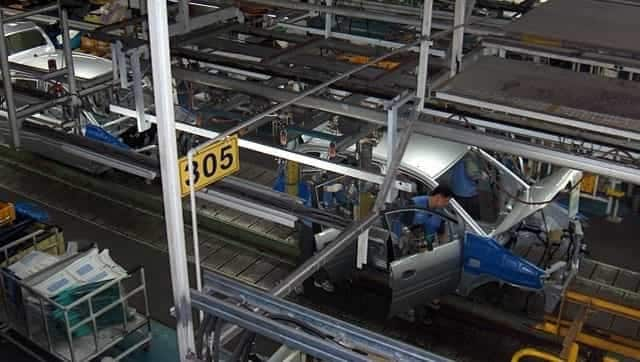 Business
The removal of restrictions to avail the input tax credit of GST paid on automobiles for businesses would make vehicles more affordable when used for business purposes, besides fulfilling the basic intention of GST to eliminate cascading of taxes.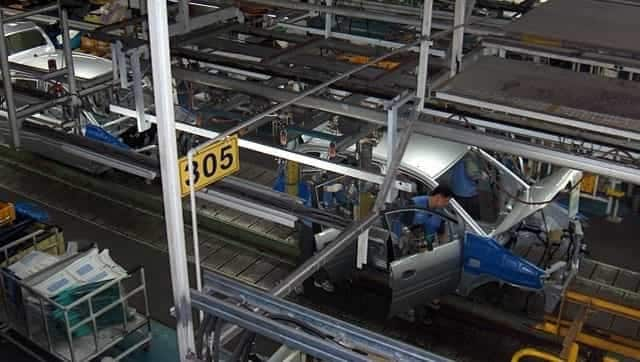 Business
Incentives on scrapping old vehicles and replacing them with revised emission norms compliant vehicles will catalyse automotive production and sales.
Sports
Kevin Na followed up a career-low 61 in the third round with a five-under par 65 for a 21-under par total of 259.