Core sector grows just 1.8% but Jaitley should not bank on RBI rate cut for growth
A growth revival is possible only if the Narendra Modi government walks the talk. The solution is not another RBI rate cut
Call for an early rate cut from the Reserve Bank of India (RBI) got a fresh impetus after finance minister Arun Jaitely gave a clear roadmap to his commitment to fiscal prudence in the Union Budget 2015-16.
A sliding inflation and plummeting manufacturing growth, logically add strength to this demand.
Stage looks indeed set for another round of rate cut with inflation continuing its southward journey. The consumer price index (CPI) inflation stood at 5.11 per cent, less than the RBI's 6 percent target for next January. There has been a corresponding decline in the whole inflation numbers as well in recent months.
Most economists, however, expect Rajan not to cut rates before the 7 April policy, since the RBI would want to wait for more data points to chart its rate action. The February retail inflation numbers will be released on 12 March.
"The RBI would want to look at the inflation pattern, before taking a call on the rate action," said D K Joshi, chief economist at Crisil, the Indian subsidiary of Standard & Poor's.
Madan Sabnavis, economist at Care rating agency, too agreed with this view, saying "an inter-policy rate cut looks unlikely."
One reason is even though overall inflation has eased, there has been a rise in the food inflation numbers in the recent months. The RBI would probably look for more cues on this front especially in the backdrop of the recent hike in domestic fuel prices.
On the other side, data shows that growth is slipping badly. There are no signs of strong revival as yet. The latest core sector growth numbers and HSBC PMI numbers corroborate this fact.
The PMI numbers released on Monday suggested that the country's manufacturing activities in February fell the lowest in five months on account of low output and absence of fresh orders. The index fell to 51.2 per cent from 52.9 per cent recorded in the previous month.
A look at the growth pattern of January core sector industries tell a similar tale. Out of the eight core sectors, only two — fertilisers and steel sector — showed some growth. The overall sector growth hit a 13-month low of 1.8 percent.
Growth in all other sectors dropped with natural gas registering the sharpest fall of 6.6 percent in January compared with a fall of 3.5 percent in December.
Growth in electricity and cement sectors slumped to 2.7 percent and 0.5 percent as against a growth of 3.7 percent and 3.8 percent in the preceding month, respectively. Growth in coal production plunged to a ten-month low of 1.7 per cent, even though that can be attributed to the current restructuring in the industry.
In such a scenario, where inflation is falling and growth is anemic, naturally calls for rate cut will get louder and that has already begun post the budget.
Minister of State for Finance Jayant Sinha sees a "compelling" reason for rates to come down. So does economic advisor Arvind Subramanian.
The point not to be missed here, something Firstpost has noted several times, is that reasons for the current pattern of economic slowdown cannot be cured with a quarter percentage point RBI rate cut.
In the backdrop of poor monetary policy transmission by banks, the economic growth is unlikely to have any major boost even if the RBI cuts rate. Until now, commercial banks have refused to cut loan rates on account of poor demand and high bad loans on their books, even though they have been cutting deposit rates.
The simple fact is that apart from serving as a sentimental factor for markets, an RBI rate cut wouldn't benefit anyone if banks are reluctant to pass it on to their customers. But, growth would indeed get a booster if the government chooses to spend more by keeping a more realistic fiscal deficit target.
The task of reviving an economy gripped by a prolonged phase of slowdown cannot be cured by the debt-ridden, private sector, nor by banks, which are neck-deep in bad loans and battered by capital drought.
In fact, state-run banks, which control 70 per cent of the banking industry, has fallen into a deeper mess with the government earmarking a lower amount — Rs 7,940 crore as against — for capital infusion in 2015-16. The amount will be disbursed only to the performing lenders.
That leaves the onus of funding the India growth story with the government. This is something, the economic survey, released ahead of the budget, highlighted with critical importance, when it emphasised that the initiative for growth-revival should come from public investments and not the private sector.
The government's idea of achieving fiscal arithmetic should be seen in the context of faltering growth. The government insists on curtailing public spending to achieve fiscal deficit target, that puts less money for capacity building in the economy. That's a perfect way to kill growth.
That is something Chidambaram, during the UPA rule, religiously did and what Jaitley attempts to follow now. It is a mistake.
Last week's budget, however, shows some willingness to break from the past and push public investments.
A growth revival is possible only if the Narendra Modi government walks the talk. The solution is not another RBI rate cut.
(Kishor Kadam contributed to this story)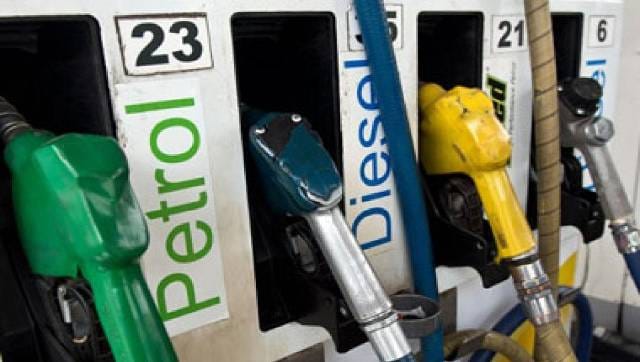 World
Fuel prices have risen not only in India, but elsewhere too. Even if one ignores it, the fact is that state government taxes account for 41.67 per cent of the final petrol price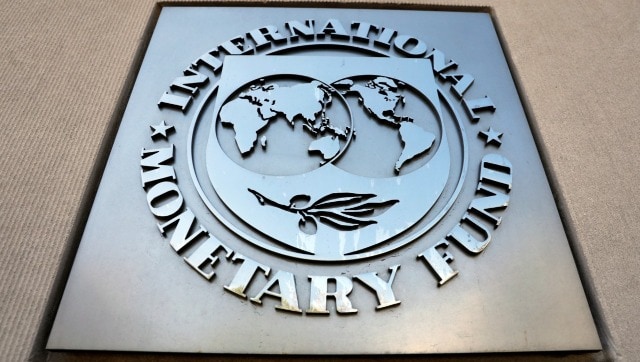 World
The IMF said the emergence of new COVID-19 variants has increased uncertainty, posing downside risks to the green shoots of the global economy which require urgent attention
Business
All businesses showed growth over pre-COVID levels with the digital services segment gaining record quarterly business in Q2