Consumer Protection Bill draft: Celebrities, cos face same punishment for misleading ads
Celebrities endorsing consumer goods and services may face the risk of being jailed in case of false or misleading claims if the new consumer protection law is cleared in the present shape.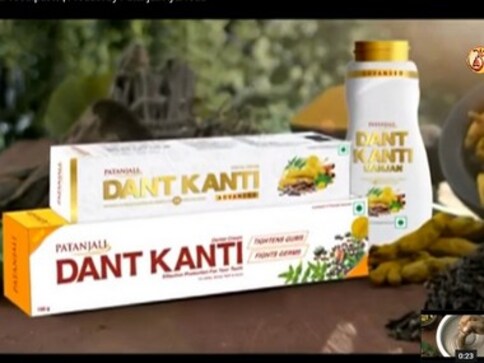 Celebrities endorsing consumer goods and services may face the risk of being jailed in case of false or misleading claims if the new consumer protection law is cleared in the present shape.
The fresh draft of the Consumer Protection Bill prepared by the legislative department of the law ministry makes no distinction between manufactures/ service providers and celebrities when it comes to punishment for misleading advertisements.
"Whoever makes an endorsement which is false or misleading and prejudicial to the interest of any consumer shall be punishable with imprisonment for a term which may extend to two years and with fine which may extend to ten lakh rupees; and for the second and subsequent offences, be punishable with imprisonment for a term which may extend to five years and fine which may extend to fifty lakh rupees," reads the official amendment to the Bill initially introduced in the Lok Sabha on August 10, 2015.
The government has introduced the provision taking into account a Parliamentary Committee report which, among other recommendations, had suggested fixing of liability on endorsers/ celebrities.
Ironically, the same punishment is provided for any manufacturer or service provider "who causes a false or misleading advertisement to be made, which is prejudicial to the interest of any consumer".
While it may already be too harsh to provide for jail term for celebrities who endorse products or services for fixed monetary considerations rather than profiteering, the drafting seems to have made the provision harsher than one may think. It leaves no option to punish a celebrity only with fine or with imprisonment.
Instead of providing for imprisonment "and" fine, the drafters would have provided for imprisonment "and/or" fine if the intention was to confer discretion on point of sentence. Generally a penal law provides for imprisonment or fine or both as punishment.
The amendments to the Consumer Protection Bill, 2015 --which will now be presented as Consumer Protection Bill, 2016 – have made a series of changes to provide for fixing responsibility on celebrities who could be used by manufacturers and service providers for making money by cheating consumers.
The official amendment redefines advertisement by adding endorsement as one of the facets of advertisement. In what could bring medical, dental and other associations and institutions liable, the amendment inserts section 17A according to which an individual, group or an institution could be an endorser. Section 17B defines endorsement in the widest possible way to ensure that even lending of name, putting signature etc does not go unpunished.
Endorsement under section 17B means "any message, verbal statement, demonstration" or depiction of the name, signature, likeness or other identifying personal characteristics of an individual or the name or seal of an organization "which make the consumer to believe that it reflects the opinion, findings or experience of the person making such endorsement".
Coming to the wide net of section 75B which provides for liability of an endorser, a celebrity would be liable if the endorsement is "false or misleading" and prejudices the interests of consumers and he or she cannot take "mistaken belief" as a defence.
While the celebrity could be liable for false claims made in an advertisement by the manufacturer or service provider, a plain reading of the provision suggests that he or she could also be liable in case it is proved that he or she had falsely claimed to have been using a product, be it an inverter, RO or hair oil.
While recommending fixing of responsibility, the Parliamentary panel had noted: "The consumers tend to believe such advertisements promoted by eminent personalities or celebrities blindly. However, when the unfair trade practices are exposed the celebrities are quick to disassociate themselves with the products/companies they were hitherto representing."
In what could be a sort of shield against false claim of the manufacturer or service provider, the proviso to section 75B allows a celebrity to escape liability by proving that he or she took reasonable precautions and exercised all due diligence before endorsing the product or service.
Though the law should bring cheer to consumers, there is a provision which would protect celebrities against harassment with cases being filed by consumers across the country. According to the draft, a court can take cognizance of an offence under the provision only on a complaint in writing by or on behalf of the Central Consumer Protection Authority.
World
American celebrities are not mincing their words, as they join the hundreds and thousands protesting against the Supreme Court decision to overturn the 1973 landmark ruling
World
World Asteroid Day aims to make the public aware about asteroid impact hazards and the crisis communication actions that can be taken at the global level in case there is a credible near-Earth object threat.
India
As part of the initiative, a team of 30-45 teachers perform yoga with commuters in Mumbai's local trains on two days including International Women's Day (8 March) and on International Yoga Day (21 June)