Congress votes to ease post-crisis bank rules in victory for Trump
By Pete Schroeder and Michelle Price WASHINGTON (Reuters) - The U.S.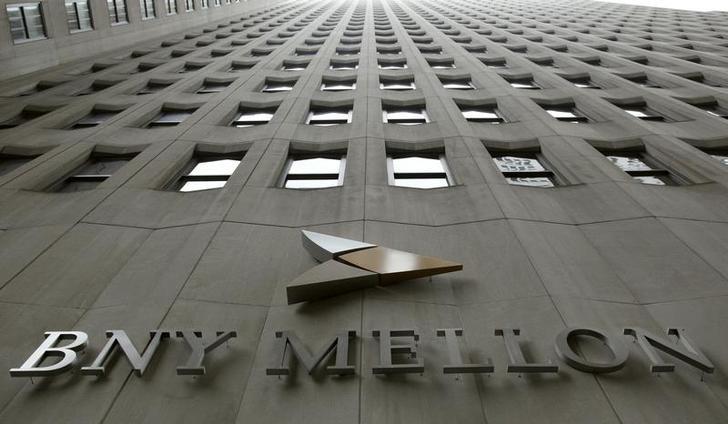 By Pete Schroeder and Michelle Price
WASHINGTON (Reuters) - The U.S. House of Representatives passed on Tuesday bipartisan legislation that would ease bank rules introduced in the wake of the 2007-2009 financial crisis, giving President Donald Trump a major legislative victory.
Tuesday's vote eases some of the 2010 Dodd-Frank rules that have hurt smaller banks and community lenders and keeps the Republican president's promise to try to spur more economic growth by cutting regulation, but does little for Wall Street.
It is a far cry from the repeal that Trump pledged on the campaign trail, leaving largely untouched the core Dodd-Frank provisions designed to ensure financial stability and other rules most hated by banks and conservative Republicans.
The bill, which was approved by the Senate in March after securing the backing of 17 Democrats, marks the first attempt to revise rules that aimed to prevent a repeat of the crisis that saw Wall Street lenders bailed out to the tune of $700 billion.
Republican critics say Dodd-Frank went too far and curbs banks' ability to lend, hurting economic growth, while many Democrats say it provides critical protections for consumers and taxpayers.
Speaking to reporters on Tuesday evening, White House officials hailed the bipartisan legislation as another "milestone" in the administration's mission to "revitalise the U.S. economy" by lifting barriers to business.
They said the White House hopes Trump aimed to sign the bill into law at a formal ceremony within the week.
The bill, approved 258-159, raises the threshold at which banks are considered systematically risky and subject to stricter oversight to $250 billion from $50 billion. It also eases trading, lending and capital rules for banks with less than $10 billion in assets.
But it does not weaken the top U.S. consumer watchdog created by Dodd-Frank that has been consistently attacked by Republicans who say it oversteps its mandate. Touching the Consumer Financial Protection Bureau was a red line for Democrats, according to lobbyists.
Nor does the bill weaken Wall Street's obligation to comply with the so-called Volcker Rule banning banks from making risky bets with their own money, or limit the ability of regulators to apply stricter rules to large institutions they deem critical to the financial system.
Speaking to Reuters on Tuesday, Democratic U.S. Senator Heidi Heitkamp, a key backer of the bill, said it aimed to fix problems with Dodd-Frank, not to weaken it.
"That's going to improve Dodd-Frank not diminish or begin to erode Dodd Frank," she added.
Still, some larger players secured a handful of niche provisions, most notably the nation's largest custody banks.
The bill will allow the likes of BNY Mellon , State Street Corp and Northern Trust to exclude customer deposits they place with central banks from a stringent capital calculation requirement, potentially offering major capital relief.
They were able to successfully differentiate themselves from the Wall Street titans like Goldman Sachs Group Inc , Morgan Stanley and JPMorgan Chase & Co , in order to win over some sceptical lawmakers, said lobbyists.
The draft legislation also offers more favourable treatment for municipal bonds, a measure that analysts say is likely to help Citigroup Inc's bond-trading business and help lower financing costs on infrastructure projects nationwide.
Consumer advocates and Democrats including Senator Elizabeth Warren have warned big banks will exploit these provisions, potentially increasing systemic risk.
But independent regulatory experts said the big banks were better off focusing their efforts on the regulatory agencies where Trump's appointees are better-positioned to cut them material slack.
"This is a legislative win for the banks, but the biggest deregulatory bang for the buck is changing the referees, not the rules," said Dan Ryan, PwC Banking & Capital Markets Leader.
"I don't see any more financial services bills passing the Senate this year."
(Reporting by Pete Schroeder and Michelle Price; Editing by Lisa Shumaker)
This story has not been edited by Firstpost staff and is generated by auto-feed.
News & Analysis
NEW YORK (Reuters) -The price of cryptocurrencies plunged and crypto trading was delayed on Tuesday, a day in which El Salvador ran into snags as the first country to adopt bitcoin as legal tender. Shares of blockchain-related firms also fell as crypto stocks were hit by trading platform outages. But the major focus was on El Salvador, where the government had to temporarily unplug a digital wallet to cope with demand.
News & Analysis
By Joseph White and Sanjana Shivdas (Reuters) -The head of Apple Inc's car project, Doug Field, is going to work for Ford Motor Co to lead the automaker's advanced technology and embedded systems efforts, a hiring coup for Ford Chief Executive Jim Farley.