Confirmed seat on demand by 2020: Minister of State for Railways Manoj Sinha
Railway traffic has increased 20 times since Independence and infrastructure has increased by 2.25 times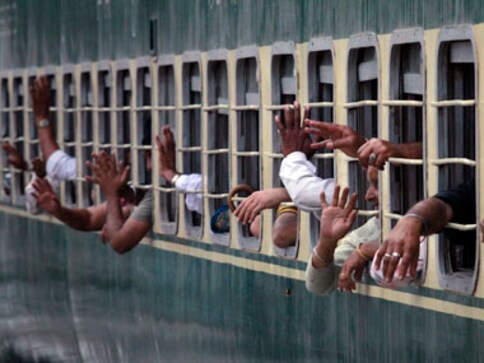 New Delhi: Gearing up to provide confirmed seat on demand, railways is expanding its network to cater to the growing demand of passengers.
"We want to make network in such a way that people should get reservation on demand by 2020. It is not possible in a day," Minister of State for Railways Manoj Sinha said here today.
Currently, the waitlisted passengers' list is long as there is a wide gap between the availability of berths and number of passengers. Besides railways is facing heavy congestion in main trunk routes as 12,000 trains are run on 66,000 km route daily across the country.
Speaking on the sidelines of a function, Sinha said there is a huge gap between passenger requirement and the existing infrastructure.
"Railway traffic has increased 20 times since Independence and infrastructure has increased by 2.25 times. There is a big gap between passengers and infrastructure," he said.
"Allahabd-Mughal Sarai sector is where there was maximum congestion. There are 67 sectors in the country which face congestion and work has started to decongest them," Sinha said.
Highlighting the NDA government's focus on infrastructure development, the MoS Railways said, "Average investment in Indian Railways was Rs 48,000 crore before May 2014, which has been increased last year to Rs 1 lakh crore. An investment plan worth Rs 8.5 lakh crore has been made (for the next five years)."
Defending the flexi-fare system in Premier service, he said, "Flexi plan has been implemented in 77 trains. Those who are effected from this scheme are less than 0.2 per cent. Railways expense per kilometer is around 70 paise and it is recovering 40 paise only."
He further said, "This is required for working of railways and I feel who are availing better facilities and who can afford to pay should pay for services. We have made no changes in general (jan sadharan) and Garib Rath trains."
On freight sector, he said, "Continuous rise in freight fares has reached to a level where share of Indian Railways started reducing -- which is 67-68 per cent income source for railways. Cross subsidisation has been in practice since a long time."
Railways is losing about Rs 33,000 crore in passenger business in a year.
Sinha said there is a need for rationalisation of freight rates.
"We will rationalise this and we have reduced in many segments. We have removed various charges like congestion charge."
Railways aim to earn Rs 51,000 crore from passengers and Rs 1.10 lakh crore from freight service in the current fiscal. Referring to the slump in the market, Sinha said,
"Railway's revenue is directly linked to economy. If economy slows down, the business of railways also slows down." He said power plants do not require coal these days and coal comprises major freight share in Railways which is about 64 per cent of total loadings.
On foodgrains, he said, "Earlier policy of FCI was to procure from every state, bring it to Delhi and then distribute to states. Northern Railway was dependent on this. Government has decentralised it so that the procurement should take place at state headquarters for further distribution within state. Northern Railway is suffering due to this change of policy."
On the proposed Humsafar service, Sinha said, "Humsafar train is almost ready. I think from next month Humsafar will start on Delhi-Gorakhpur section."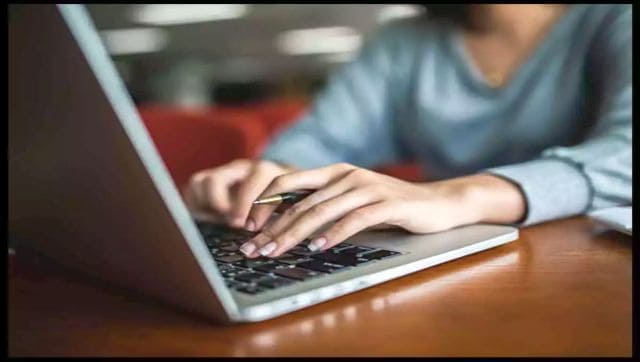 India
Applicants have taken to social media to request Union Railway Minister Ashwini Vaishnaw to declare the exam dates and issue the admit cards as well.
India
Applicants should note that the last date to register for the examination is 8 October. Also, only unmarried women candidates can apply for the recruitment drive
India
The court said the armed forces are the best response team to deal with emergency situations and it is hopeful that necessary arrangements will be put in place to pave the way for the induction of women in NDA without delay