Competition Commission slaps Rs 591 crore penalty on Coal India
The penalty amount of Rs 591.01 crore translates to one percent of Coal India's average turnover for the three-year period from 2009-10 to 2011-12.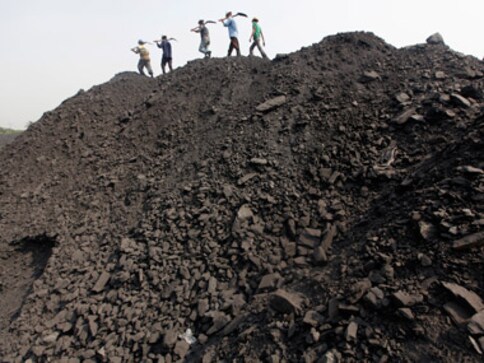 New Delhi: Competition Commission today imposed a fine of Rs 591 crore on state-owned Coal India for having discriminatory conditions in fuel supply pacts. Apart from directing the company to "cease and desist" from anti-competitive practices, the watchdog has ordered modification in the agreements.
In a 56-page order, the watchdog has found the company violating competition norms by "imposing unfair/discriminatory conditions in the matter of supply of non-
coking coal to power producers".
Further, Competition Commission of India (CCI) said that Coal India did not "evolve/ draft/ finalise the terms and conditions of FSAs through a mutual bilateral process and the same were imposed upon the buyers through a unilateral conduct".
The penalty amount of Rs 591.01 crore translates to one percent of Coal India's average turnover for the three-year period from 2009-10 to 2011-12.
This is the second order by CCI on the complaints after its first ruling, passed in December 2013, was set aside by the Competition Appellate Tribunal (Compat).
Setting aside the first order, where CCI had imposed a penalty of Rs 1,773 crore on Coal India, the tribunal also asked the regulator to take a fresh look at the allegations. After having a fresh look, CCI has imposed a reduced penalty of Rs 591 crore on the coal behemoth.
The complaints were filed against Coal India and its three subsidiaries -- Mahanadi Coalfields, South Eastern Coalfields and Western Coalfields. They were filed by Maharashtra State Power Generation Company and Gujarat State Electricity Corporation.
In today's order, the regulator has asked Coal India to modify the Fuel Supply Agreements (FSAs) and also ensure that uniformity between old and new power producers as well as between private and PSU power producers.
Even though Coal India enjoys operational freedom on commercial matters, CCI said its conduct is constrained by directions received from various stakeholders including Coal and Power Ministries.
"... all of whom exert influence and are involved in making decisions that impact various aspects of Coal India Ltd's business," the order said.
The regulator also noted that the company decides on pricing of coal keeping in mind the larger public interest and its social obligations.
Notwithstanding the overarching policy and regulatory environment within which Coal India has to operate, it has sufficient flexibility and functional independence in carrying out its commercial and contractual affairs, the order noted.
Coal India has also been directed to incorporate suitable modifications in the fuel supply agreements to provide for a fair and equitable sampling and testing
procedure.
"Keeping in mind the continuous steps taken by Coal India Ltd in resolving issues with stakeholders, the CCI has drastically reduced the penalty amount to Rs 591.01 crore as opposed to a previous amount of Rs 1,773 crore," Shardul Amarchand Mangaldas & Co (SAM & Co) said in a statement.
SAM & Co, which acted as the legal advisor to Coal India, said this is for the first time that the CCI has reduced penalty in a case of remand.
News & Analysis
In what would be one of the country's biggest antitrust penalties ever, South Korea has fined Google for allegedly blocking smartphone makers from using other operating systems.
Sports
Verstappen's car, pushed onto the sausage kerb at the Turn One chicane, ended up with its back wheel rolling over the top of his rival's Mercedes, narrowly missing Hamilton's head.
News & Analysis
By approaching the Delhi HC, Google said it aims to prevent any "further unlawful disclosures" of confidential findings by the Competition Commission of India.