Company law appellate tribunal clears decks for Reliance Communications' full asset sale
Clearing the decks for the complete asset sales of Reliance Communications, the National Company Law Appellate Tribunal (NCLAT) on Friday vacated stay on its tower and fiber asset sale
New Delhi: Clearing the decks for the complete asset sales of Reliance Communications, the National Company Law Appellate Tribunal (NCLAT) on Friday vacated stay on its tower and fiber asset sale.
It has allowed execution of sale deeds to proceed, directing sale proceeds to be deposited in an escrow account with the State Bank of India (SBI).
The NCLAT has ordered the final hearing on the matter on 18 April, when it will decide on the allocation of proceeds.
The claim of minority investors (which is fully disputed by RCOM) is limited to Rs 200-300 crore out of the proceeds, the tribunal said.
The Supreme Court on Thursday cleared the decks for the sale of its assets, including spectrum, to Reliance Jio Infocomm as it vacated a stay granted by the High Court.
RCOM can also part with its assets involving media convergence network (MCN) and real estate.
A bench comprising Justice Adarsh Kumar Goel and Justice Rohinton Fali Nariman set aside the stay by the Bombay High Court, which had re-affirmed a restriction by the arbitration tribunal on the sale of spectrum and optical fibre assets of the company.
RCOM's plea challenging the High Court stay was supported by the consortium of banks headed by the SBI, which had contended that the sale of spectrum and optical fibre assets would fetch Rs 25,000 crore -- part of Rs 45,000 crore that RCOM owes them.
Reliance Group Chairman Anil Ambani on 26 December said the company has achieved full resolution of RCOM's debt, reducing it by Rs 25,000 crore to Rs 6,000 crore by monetising its assets.
"We have achieved full resolution that involves Reliance Communications exiting strategic debt recast. What we have achieved, in the face of extraordinary challenges, is truly historic and unprecedented in Indian corporate history. RCOM debt will reduce by Rs 25,000 crore. The entire monetisation process to repay debt of lenders will be completed by January-March 2018 in a phased manner," Ambani had said.
Ambani said that in the debt reduction, there would be no write-off for any lender or bondholder. "There will be no conversion of debt to equity as well," Ambani added. Reliance Communications had close to Rs 45,000 crore debt on its books in October 2017, he had said.
RCOM's shares were trading at Rs 24.45 per share, up 4.71 percent at the BSE at 2.13 pm..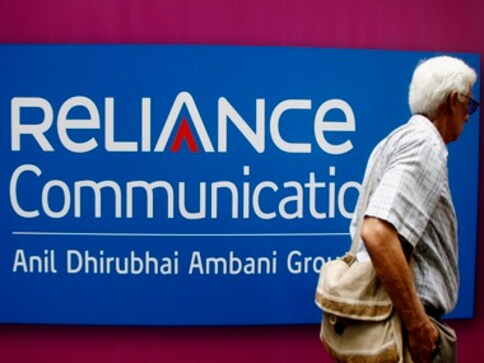 Business
RCom owes over Rs 40,000 crore to a group of 38 lenders, including Chinese banks, and was resolving the debt through a strategic debt restructuring (SDR) process.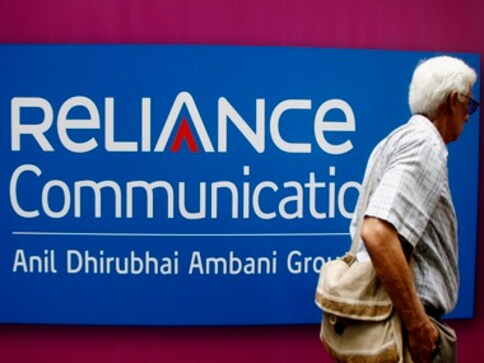 Business
The lenders to the crippled Reliance Communications (RCom) Tuesday moved NCLT to appoint a new resolution professional and form a committee of creditors, the first step to begin the bankruptcy process of the Anil Ambani group company that owes close to Rs 50,000 crore to 31 lenders led by State Bank of India