Commerce and industry ministry asks ED to look into complaints related to alleged violation of FDI norms
Traders body CAIT has time again filed complaints with the ministry on the issue and violation of FDI in e-commerce rules by certain online retail firms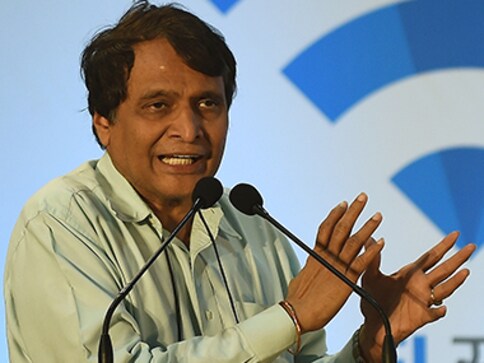 New Delhi: Commerce and Industry Minister Suresh Prabhu on Wednesday said the ministry has asked the Enforcement Directorate (ED) to look into the complaints related to alleged violation of foreign direct investment norms by some e-commerce players.
The government wants to protect small traders and "that is why I have asked ED to investigate the issue and if somebody has violated the norms, action should be taken against them and we will pursue this matter," he said in New Delhi.
He was addressing the members of the Confederation of All Indian Traders (CAIT) in New Delhi.
Traders body CAIT has time again filed complaints with the ministry on the issue and violation of FDI in e-commerce rules by certain online retail firms.
Swadeshi Jagran Manch too had alleged that US retail giant Walmart was circumventing rules for a back-door entry into India with its majority stake acquisition of Flipkart.
Any infringement of the law or allegation will be investigated by the ED.
On the demand of traders to formulate a national retail trade policy, Prabhu said he has already urged the consumer affairs minister to look into the matter.
"Growth in retail trade would help boost the country's economy. Internal trade is not the subject of my ministry. I had written a letter to the consumer affairs minister for making the policy and we will give inputs for that. I will again ask him for this," he added.
He also assured the traders to look into the issues related to setting up of a board of internal trade.
also read
World
Earlier this month, Walmart Inc President and CEO Doug McMillon reaffirmed its commitment during his visit to India and said that India's unique ecosystem of suppliers will help the company in achieving its goal of exporting goods worth $10 billion from the country annually by 2027
India
The Supreme Court announced a six-week interim bail to former Delhi minister Satyendar Jain on medical grounds. The AAP leader, who has been in prison since last May, was admitted to the ICU of LNJP Hospital after he collapsed inside Tihar jail
Business
Refurbished second-hand smartphones have always thrown up the challenge of quality and it is this very aspect which has proved to be a major limitation for both sellers and buyers of second-hand phones. This start-up has found a way around the disadvantage and has successfully captured the market