Coca-Cola agrees to buy world's second largest coffee chain Costa from Britain's Whitbread Plc for enterprise value of $5.1 billion
Whitbread Plc said in a statement on Friday that the deal will give Coca-Cola almost 4,000 coffee outlets in the UK and across Europe
Coca-Cola Co has agreed to buy the world's second largest coffee chain Costa from Britain's Whitbread Plc for an enterprise value of 3.9 billion pounds ($5.1 billion), opening a new front in its push away from traditional sodas.
Whitbread said in a statement on Friday that the deal, which will give Coke almost 4,000 coffee outlets in the UK and across Europe, had been agreed unanimously by the Whitbread board as in the best interests of shareholders.
Whitbread, which had been in the process of demerging its coffee business from its hotel chain, acquired Costa in 1995 for 19 million pounds when it had only 39 shops.
For Coca-Cola, the deal adds to its efforts to move away from fizzy drinks towards more healthier options for increasingly health-conscious consumers.
"Hot beverages is one of the few segments of the total beverage landscape where Coca-Cola does not have a global brand," Coca-Cola CEO James Quincey said. "Costa gives us access to this market with a strong coffee platform" he added.
Whitbread said it will reduce debt and contribute to the pension fund with the proceeds from the deal and further expand its hotel chain Premier Inn in the UK and Germany.
"The announcement today represents a substantial premium to the value that would have been created through the demerger of the business and we expect to return a significant majority of net proceeds to shareholders", Chief Executive Alison Brittain said.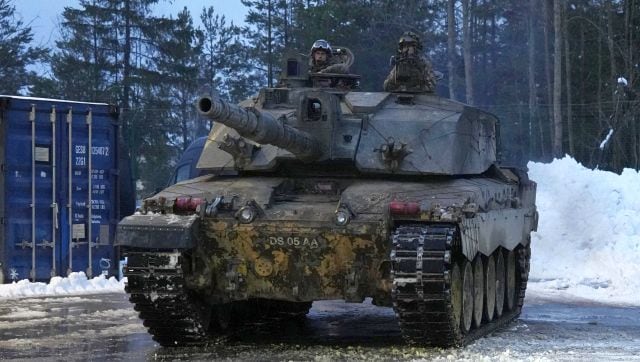 World
Providing the sophisticated battle tanks — one of the most powerful symbols of war — was long seen as a red line by the United States and its closest European allies who feared Russian retaliation
Explainers
When a person expresses racial bias, then that bias, conscious or not, is racism. But racism won't be overcome simply by pointing out unconscious bias. Instead, anti-racism means challenging the systems and institutions that have made racism 'common sense'
Explainers
The brighter prediction comes as a survey showed Europe's economy growing for the first time since June and in the backdrop of lower inflation, improved supply chains, and the recent reopening of China's COVID-scarred economy. However, experts have warned that the UK is in for a rough go in 2023