Coal India plans biggest tech overhaul in 4 decades to check rampant theft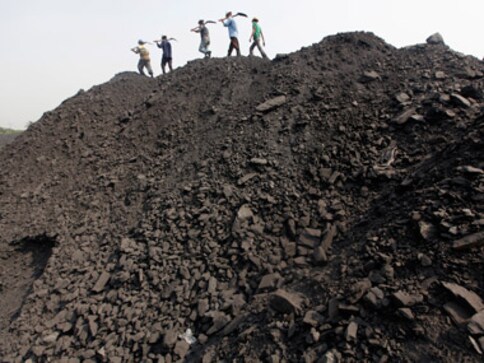 Coal India Ltd is making its biggest tech overhaul in four decades to check rampant theft and shed its image as an inefficient behemoth, spurred by an impending opening up of the sector to private firms for the first time since the 1970s.
The state-run company's monopoly had allowed it to delay the use of modern technology common in international mining, but it cannot afford to wait any longer as the government is set to soon announce a plan to allow private competitors like Adani Group to mine and sell coal.
Coal India's productivity is estimated at just one-eighth of its technologically advanced rivals in the United States, and as much as a fifth of its annual output is stolen, costing the company up to $1 billion each year.
Local "coal mafias" have fought for years to control rackets that prey on the industry and feed a vast black market. Tactics range from infiltrating unions and transport operations to bribery, extortion and outright theft of coal.
Under Prime Minister Narendra Modi's government, Coal India has raised output at a record pace, helped by accelerated environmental clearances, though this has prompted criticism that the world's third-largest carbon emitter is not doing enough to check climate change.
To build on those output gains and meet a target to double production to 1 billion tonnes by 2020, Coal Secretary Anil Swarup is prioritising tech modernisation already implemented at Mahanadi Coalfields, a Coal India unit.
Swarup wants all seven of Coal India's producing units to use a GPS-based tracking system for their trucks and Google maps to electronically "fence" mining areas, which will alert managers if a truck diverts from its route. Swarup will review the units' preparedness this month.
LINING UP
The upgrade is expected to cost around Rs 350 crore ($52 million) initially, but the attraction of working with the world's largest coal mining company and the promise of follow-on business is luring some major companies.
Indian software giants, including Wipro, as well as US firm Honeywell and France's Orange, are lining up for contracts, with fresh tenders to be launched possibly by March, Mahanadi executive Deepak Srivastava said.
Azim Premji, the billionaire chairman of Wipro, India's third-largest software services exporter, recently met Swarup to offer some of the company's tracking technologies.
"This is Coal India's biggest technological overhaul, and its impact would be in billions of dollars," Swarup told Reuters. "The whole shift towards supplying quality coal to customers further increases the use of technology to avoid pilferage."
Last year, Mahanadi blacklisted third-party contractors of 36 trucks, each carrying up to 17 tonnes of coal, after managers received telephone alerts of route violations that could have led to theft, said Srivastava.
CHANGING PERCEPTIONS
The tech overhaul may also help Coal India change perceptions that it's a slow-moving government giant, deterring investors from buying its shares despite its dominant position in a resource-rich and energy-hungry country.
Other local firms such as CMC Ltd, ARS Software Engineering and Arya Omnitalk Wireless Solutions have shown interest in bidding for contracts to supply Coal India with tracking and monitoring devices, including CCTV.
Srivastava said that when he joined Mahanadi in 2011 there were widespread discrepancies in weighing coal-laden vehicles, and un-monitored loading and offloading that encouraged theft.
The company has installed CCTV cameras at shipment sites, hooked up trucks with satellites and fitted them with radio frequency identification tags to automatically transfer data to a control room at the company's headquarters.
It is also replacing static electronic weigh-bridges with in-motion bridges that can gather data without trucks having to stop, easing delivery backlogs.
Srivastava said the measures have tightened control over errant truck drivers, and up to 90 percent of the coal mined is now weighed. But there is still scope to improve.
"As of now, we can only detect route violations, but there should be a system so an alert goes out if the GPS is removed or tampered with," Srivastava said. "There should also be a way to ensure the weight of coal at the loading site and offloading site is the same."
Reuters
Politics
Soren was asked to appear before the EC either in person or through his counsel on 31 May, but he sought more time and is now learnt to have been asked to appear on 14 June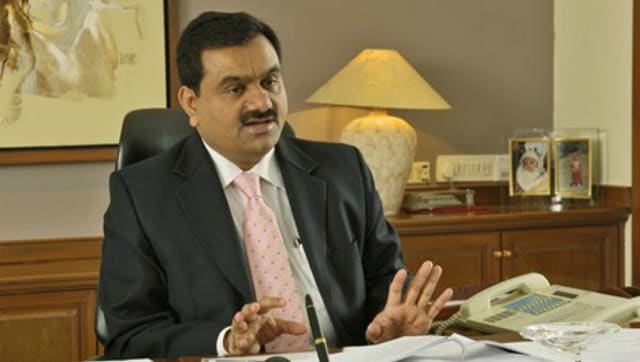 India
Advocate Karuna Nunis a champion of women's rights who has advocated for the reform of antirape laws and fought cases relating to sexual harassment in the workplace
Business
Holcim, through its subsidiaries, holds 63.19 per cent stakes in Ambuja Cements and 54.53 per cent in ACC