Climate change: Why green bond financing is a good bet to raise resources to save nature
India's green bond market is currently pegged at about $3 billion, apportioning majority of the proceeds to renewable energy projects (contributing directly towards achieving India's NDCs)
New Delhi: Climate change is undoubtedly the major challenge of our times and poses a global threat to civilization as we all are quite aware of. As per the recent report by Fund for peace (USA 2017 report) Fragility Index, the world's most fragile states are heavily concentrated in South Asia. The same is validated by the Environmental Performance Index (EPI) score in the Yale University Report 2018. Rising carbon dioxide emissions shall lead to greater prospects for 'greening' (as indicated recently by Campbell at the University of California).
In the light of recent climate undertaking under Intended Nationally Determined Contribution (INDC) goals, India warrants a hefty investment of $200 billion as climate finance. As per the World Bank report, the transition towards a 'low-carbon economy' is entirely dependent on the mobilisation of large financial resources. The underlying questions that emerge here are: Where will such an amount come from? What are the underlying challenges? Is India too far from 'Green Bonds' financing? How can the same be channelised? What could be the possible ways to direct and monitor the smooth road ahead?
Green bond issuance is officially acknowledged by UNFCCC as a "climate action to finance" ahead of the 21st conference of parties in Paris (COP21).
The USA's sudden exit from its one-time commitment under the Green Climate Fund (GCF) paired with the change in priorities under the Donald Trump administration has further augmented pressure upon India and other emerging nations to source independent climate finance with lesser dependence on international grants. Leveraging the debt market, Green Bonds, which finance environmentally-friendly businesses and assets, have emerged as an innovative financial tool in recent years serving as a successful bridge between capital markets and addressing climate change.
A green bond is nothing but a regular bond whose proceeds fund projects with tangible environmental benefits such as energy efficiency, clean water, transportation, biodiversity, renewable, and sustainable waste management.
As per the UNCTAD's World Investment Report (2014), a projected investment of $5 trillion to $7 trillion per annum is required to achieve the SDGs, including infrastructure, clean energy, water and sanitation, and agriculture. This holds a promise of ushering in an age of collaboration and disruptive innovation that may serve as a prevalent opportunity in the times to come.
Underlying challenges
Transforming India into a truly green economy largely requires concerted efforts on two main fronts – Availability of finance and its innovative eployment. Since its first issuance in 2007 by the World Bank and European Investment Bank, green bonds have grown exponentially as a key tool to raise climate finance, with cumulative issuances pegged at over $180 billion globally by the end of 2016.
Still, as per the recent Climate Bond Initiative (CBI, 2016) report, the Chinese and US markets (Fig 1) are notably largely active in green bond financing. Together, these nations have explained for more than 50 percent of total green bonds issuance in the year 2016. However, the challenges that exist for green bond issuances include high currency hedging costs, poor sovereign rating (BBB-), lower tenures and lack of standardized reporting structure causing obstacles in its growth for most of the emerging nations.
Figure 1: Total outstanding climate-aligned bond issuances by country, 2016 (in %)
Is India too far from 'Green Bonds' financing? India's green bond market is currently pegged at about $3 billion, apportioning majority of the proceeds to renewable energy projects (contributing directly towards achieving India's NDCs). Green municipal bonds hold promise towards building the 100 smart cities planned by India, through market interventions to revive the dormant municipal bond market. So far, the growth and pace of green (climate) bonds in India has been phenomenal.
Surprisingly, between June to Sept 2017, India has been among the top five issuers of green bonds in the world. Till now, the Government of India has approached eight domestic lenders to raise low cost, long-tenure funds through green bond energy plans such as the Rural Electrification Corporation (REC), Power Finance Corporation (PFC), IDBI, IREDA, private sector entities like India Infrastructure Finance Corporation Limited (IIFCL), ICICI and Yes Bank to help scaling up green bonds market in India.
How can it be channelised? As per a report by the CBI (2016), the international climate-aligned bond market is estimated to be valued at US$ 694 billion. The market is comprised of 3,590 bonds from 780 issuers that envelop distinct climate-related themes including industry, clean transport, energy, water, waste and pollution control, and agriculture and forestry. About two-thirds of proceeds of total bonds outstanding in the market have been utilized to finance transportation initiatives followed by energy projects that make up around 19 percent of total climate-sensitive bond issuance (Fig 2).
Figure 2: Total outstanding climate-aligned bond issuances by sector, 2016 (in%)
What could be the possible ways to direct and monitor the smooth road ahead? Investor demand for green products is continually expanding and undoubtedly green bonds are already on the path to progress towards conventional prevalent investing as an effectual way to finance sustainable growth, safeguard portfolios against environment-related risks, while also realizing good returns. However, before they can thrive in their role as catalysts of holistic economic growth, substantial efforts need to be made to build the requisite infrastructure and standardization to encourage participation by a vast majority of the investment community.
While the quantum of finance essential to head towards a low-carbon economy is one part of the challenge, its effective deployment and channelization to the evolving carbon negative sectors is another critical facet. Since these diverse economic sectors are at distinct stages of development and entail tailored financial solutions to attain climate targets, innovation is vital to generate new and customized financial products and services. For instance, in the case of smaller and more local climate adaptation initiatives, blended finance can facilitate leveraging public funds to crowd in private investments and propel socio-environmental benefits for local communities.
Future space
As of January 2017 (CBI Report), Asia has topped the list of green bond issuances by regional segregation in USD billion in comparison to Europe, Northern America, Africa, Latin America, etc. With climate action taking center stage in policy decisions globally, it is time for collaborative efforts and disruptive innovations. This will unleash the full potential of the new economy to embark a modernistic journey of green growth. But how long will it take to decarbonize the global economy via green bond financing? Probably, further assiduous pondering could enable us a way forward.
(The writers are senior research fellows, Faculty of Management Studies, University of Delhi)
Business
The Union 2022-23 Budget showed hints of promise. There was a clear focus on green hydrogen for energy storage and a continued push for increased adoption of renewable energy
Opinion
The government must provide incentives to companies investing in green technology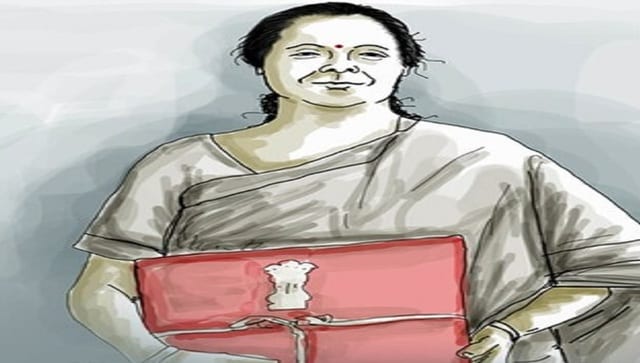 Business
Coordinated approach among standards-setting agencies like BEE, financial institutions, industries, govt could speedily address challenges