Citigroup's ex-boss Vikram Pandit can declare victory and go home
According to senior bankers, Pandit's shock resignation was under duress, a board coup, not a planned retirement. Did Pandit and Citi's board clash over his pay, his management or the bank's strategy?
New York: There were long faces in Citigroup on Tuesday as the bank's rank and file digested soft-spoken Vikram Pandit's abrupt departure. Pandit was well liked in Citibank's headquarters in New York. His loyalists, of which there are legions, say he has been effective in cleaning up Citi's financial mess. Pandit steered the third-largest US bank through the 2008 financial crisis and the tough five-year stretch that followed.
According to senior bankers, Pandit's shock resignation was under duress, a board coup, not a planned retirement. Did Pandit and Citi's board clash over his pay, his management or the bank's strategy?
Flexing of boardroom muscle
The Wall Street Journal declared Pandit departed following a clash with the board over strategy and performance. It said the shake-up amounts to an extraordinary flexing of boardroom muscle at Citigroup.
Not everyone is thrilled. By late 2008, Citi was essentially on a ventilator, kept alive only by a $45 billion rescue from the US Treasury Department. Senior bankers Firstpost spoke to in New York on Tuesday repeated that Pandit managed to steer Citi back to a "modicum of health." This was echoed by analysts who said the abrupt change could derail Citi's stability.
"We currently believe the announcement represents a major setback on Citigroup's road to full recovery," Morningstar analyst Jim Sinegal said in a note.
"Sudden executive departures are often indicative of larger problems," said Sinegal. He noted that a company of Citi's size should have had a "clear succession plan" and a longer transition.
What the analysts say
Pandit's departure shocked analysts and investors, who on Monday broadly applauded Citi's third-quarter results, which offered no hint of management turmoil.
"He can declare victory and go home," banking analyst Nancy Bush said of Pandit.
Pandit, 55, joined Citigroup in July 2007 when it acquired Old Lane, his hedge fund in a deal thought to be worth $800 million. Pandit later became chief executive of the bank and led Citi through a challenging five-year stretch that included a $45 billion federal rescue.
Pandit cut costs smartly, hived off non-performing assets into a new unit, Citi Holdings, and proceeded to sell them off. Most of the job cuts at Citi involved the proprietary trading units, which are being wound down. As the US economy recovered, Citi returned to profitability.
Pandit received $14.9 million in compensation for 2011, a year in which Citi posted its second straight annual profit. It was a far cry from Pandit's salary of $1 and no bonus in 2010. Pandit said in February 2009 following the company's government bailout in 2008 that he would take only a token salary till the bank got back on its feet.
Writing on the wall
But Pandit's efforts weren't enough to convince some skeptical regulators, shareholders and, most importantly, board members that he was the right person for the job. The board's relationship with Pandit came under pressure after 55 percent of shareholders rejected the CEO's $14.9 million pay package in an advisory vote in April.
"That's an embarrassing pair of black eyes for any CEO to receive, and it left him vulnerable to internal rivals," said The Daily Beast.
The former FDIC chairman Sheila Bair is applauding Citigroup's board for its change of horses.
"There has not been a clear strategic direction and focus," Bair told CNBC. "He did a good job as far as the transition but now it is time for a new chapter."
"It is no secret that Sheila Blair hates Vikram's guts. They had a huge tiff after Citi lost out to Wells Fargo in the play for Wachovia," said an executive in Citigroup in New York, who did not want to be named.
Pandit had a bitter falling out with the FDIC when it agreed to buy Wachovia in a government-arranged marriage. Days later, however, Wells Fargo upended Citi by putting in a bigger bid for Wachovia. Pandit felt blindsided and faulted Bair for endorsing the Wells Fargo bid over Citigroup. Business journals smirked that on a 2 am conference call at that time, the "usually mild-mannered Pandit launched into an obscenity-laced tirade" about the FDIC chairman. Some at Citigroup say the deal's demise was the kicker for a plunge in Citigroup's stock price which the board has never forgiven.
The Journal reported that the ouster was the culmination of months of the board's disenchantment with Pandit and his closest deputy, John Havens, president and chief operating officer, who earlier this year stormed out of a Citigroup board meeting - and who also resigned on Tuesday. The board moved up to Monday a meeting in New York that had been set to take place on Tuesday and Wednesday.
"Michael E O'Neill, chairman since April, told Pandit afterward he should resign or face being fired," a person familiar with the discussion told the Journal.
Pandit told Reuters that he believes he achieved what he had set out to do when he became CEO in December 2007.
"The bank is actually in damn good shape. When I came in to the business, we had to restore confidence and rebuild capital. I feel we have done that," said Pandit.
The cerebral hedge fund ace
Pandit, a former head of Morgan Stanley's institutional securities division, set up Old Lane with his old colleague Havens, who had been Morgan Stanley's head of equities. Pandit and Havens grew Morgan Stanley's equity trading unit into one of the top two on Wall Street. They are credited with using the electronic trading system with great efficiency to cut costs.
In 2005, Pandit stalked out of Morgan Stanley after he was passed over for promotion and Philip Purcell, then Morgan Stanley's chief executive elevated two juniors. Pandit's departure led to an exodus and Purcell was ultimately fired after shareholders slammed him for losing star bankers in talent-hungry Wall Street.
Academically brilliant, Pandit moved from India to the US when he was 16 to study. He obtained two electrical engineering degrees and a doctorate in finance from Columbia University.
Find latest and upcoming tech gadgets online on Tech2 Gadgets. Get technology news, gadgets reviews & ratings. Popular gadgets including laptop, tablet and mobile specifications, features, prices, comparison.
World
Fraser is currently head of Citi's global consumer banking division, a major part of the bank that oversees checking and savings accounts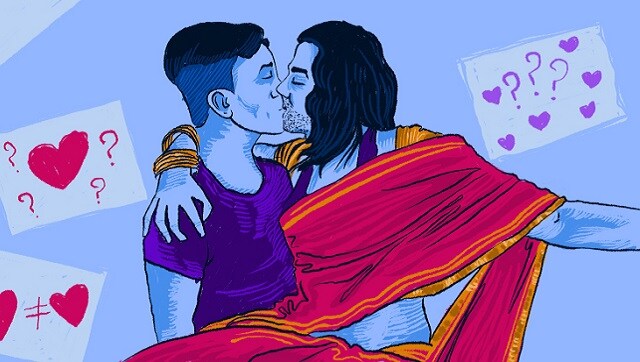 Lifestyle
The law of India does recognise same-sex relationships and it is time for courts in this country to declare the law and bring relief to millions of LGBTQ individuals who live in India.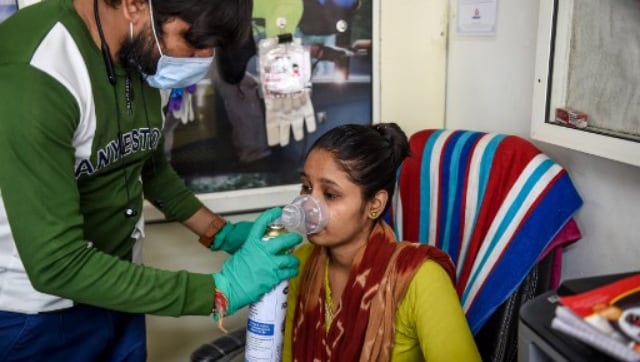 India
With India consistently reporting over 90,000 daily cases of COVID-19 in the past few days, shortages of oxygen are becoming increasingly apparent