Citigroup CEO Vikram Pandit steps down; Michael Corbat to take over
Citigroup Chief Executive Vikram Pandit has resigned effectively immediately, the company said on Tuesday in a statement from Chairman Michael O'Neill.
Vikram Pandit stepped down as CEO of Citigroup on Tuesday after steering the bank through 2008 financial crisis and the choppy years that followed.
Pandit's replacement as CEO is Michael Corbat, the current CEO of Citigroup's Europe, Middle East and Africa division, the bank said. Corbat has worked at Citigroup and its predecessors since he graduated from Harvard in 1983, it said.
Pandit will also relinquish his seat on Citi's board of directors. And a second top executive also resigned as part of the shake-up: President and Chief Operating Officer John Havens, who also serves as CEO of Citi's Institutional Client Group.
The change is effective immediately. The bank offered no explanation for the sudden departure of its two top executives.
On Monday, Citigroup announced third-quarter earnings that beat analysts' expectations, after stripping out one-time items like a big write-down it had to take because it got less money than it had hoped when it negotiated to sell its stake in its retail brokerage.
Investors were pleased with the results and sent the stock up more than 5 percent Monday, rising $1.91 to close at $36.66.
Pandit, 55, said in a statement that "now is the right time for someone else to take the helm at Citigroup" after the bank "emerged from the financial crisis as a strong institution."
Pandit joined Citigroup in 2007 when the hedge fund he founded was acquired by the bank. He quickly rose to CEO in December 2007. Earlier, he had ascended to head of investment banking at Morgan Stanley before leaving in 2005 to form the hedge fund.
A native of India, Pandit attended Columbia University at 16 and completed a bachelor's degree in three years. He earned a doctorate in finance in 1986.
Pandit faced harsh criticism after Citigroup took $45 billion in government bailout money in the 2008 credit crisis. It is widely believed that other, stronger banks were forced to take billions in bailout money to divert attention from Citigroup, whose financial situation was more precarious.
The US Treasury sold the last of its stake in the company in December 2010.
AP
Find latest and upcoming tech gadgets online on Tech2 Gadgets. Get technology news, gadgets reviews & ratings. Popular gadgets including laptop, tablet and mobile specifications, features, prices, comparison.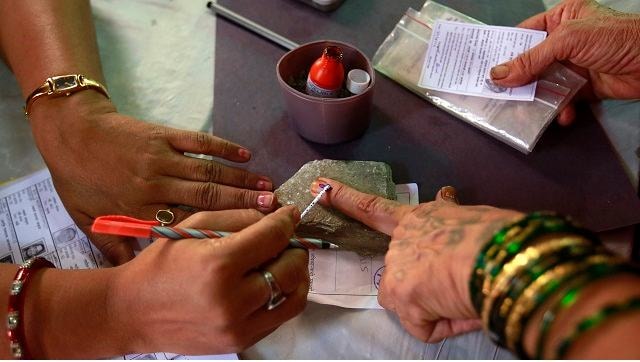 India
Sachin Gokhale alleged that the government-empanelled agency employed by the Maharashtra CEO shared its registered address with an ad agency that was owned by the national convenor of BJP IT cell.
World
On Wednesday, Qantas' last Boeing 747 passenger plane took to the skies for the final time and traced a special image with its flightpath: the Australian carrier's iconic kangaroo logo.
News & Analysis
While Thompson believes regulatory scrutiny of the platforms is reasonable, he sees risk in giving regulators and politicians more control of media.