Citibank, J.P.Morgan and Bank of America bar use of credit cards for buying bitcoins, other cryptocurrencies
Reserve Bank of India (RBI), country's banking ombudsman, has also flagged off certain risks associated with the use of virtual or crytpocurrencies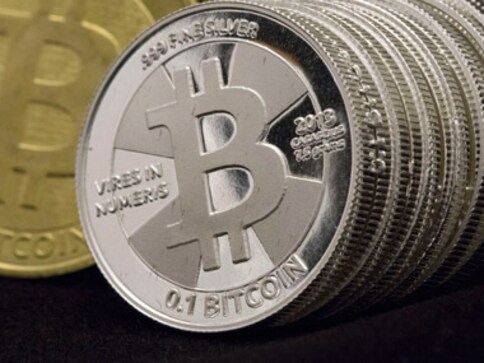 Citibank, banking arm of the US-based Citi Group, has barred its customers from using debit or credit cards for buying bitcoins or other cryptocurrencies. Other major American banks J.P.Morgan Chase and Bank of America have also stopped their customers from using credit or debit cards for doing the cryptocurrency business. "At this time, we are not processing cryptocurrency purchases using credit cards, due to the volatility and risk involved," a J.P. Morgan Chase spokesperson told CNBC.
The unidentified source further said the bank will take a review of the decision once the situation improves or the cryptocurrency markets evolve. The Reserve Bank of India (RBI), country's banking ombudsman, has also flagged off certain risks associated with the use of virtual or crytpocurrencies which have lately won the confidence of a section of the global investor community.
"The RBI advises that it has not given any licence/authorisation to any entity/company to operate such schemes or deal with Bitcoin or any virtual currency. As such, any user, holder, investor, trader, etc., dealing with virtual currencies will be doing so at their own risk," the RBI had said in a release early this month.
Those investing in such virtual currencies are exposing themselves to potential financial, operational, legal, customer protection and security related risks, the central bank had said back then. In December 2013, the RBI had said the cryptocurrencies stored in digital wallets were prone to cyber stealing through hacking and did not define solutions if there is any dispute over trading as there is no law governing the trading of such unts.
In India, Citi has taken a slew of measure to avoid any kind of exigency arising due to use of credit or debit cards for buying bitcoins. The bank has imposed similar measures for its customers in India. In a reply to a query raised by The Times of India the bank said the decision was part of a global policy adopted by it.
The development holds much significance as it comes just months after bitcoin rose to an all-time high level. In December, the leading cryptocurrency in the world was trading more than $19,000 per unit. Reports had said at that time that the cryptocurrency had seen a 2,000 percent jump over the past one year.
However, by January end this year bitcoin fell below $8,000 mark as the frenzy over the cryptocurrency subsided. Finance Minister Arun Jaitley in his Budget speech had revealed the government's stand on use of cryptocurrency saying they are not legal tender in India.
However, Jaitley had clarified that the government was working to find ways to explore possible use of blockchian technology, which is part of financial technology, in the fast growing economy.
Business
Citigroup CEO Jane Fraser has provided most staffers with the ability to work remotely at least some of the time on a permanent basis
Business
US Senator Elizabeth Warren tweeted that Bank of America and Zelle are seemingly failing customers once again
World
Ignatova established OneCoin in 2014 with the goal of dethroning Bitcoin from its stature of being the most popular digital currency.