Cipla's brave act: Will cancer treatment go the AIDS way?
India has about 2.5 million cancer patients. Annually, the country records about 800,000 new cases and 550,000 deaths.
In March, when Indian drug company Cipla cut by three-fourth, the prices of certain cancer medicines, we called it a game-changer that was similar to the AIDS-treatment breakthrough the company had achieved a decade ago.
Although Cipla's initiative appeared to have been compelled by the price-cut of a cancer drug called Nexavar by another Indian company Natco Pharma, following a compulsory license awarded in its favour by the government of India; its legendary promoter YK Hamied seized the opportunity to set off what is now turning out to be a new treatment revolution.
In an interview with the Forbes magazine in July, Hamied had said that he would slash the prices of six more cancer drugs. "Drug prices, like water, eventually (will) find their own level," he said prophetically.
Three days ago, he followed up on his promise and cut prices, by up to 63 percent, of three vital cancer drugs used in the treatment for lung, breast, colon, pancreatic and other cancers. The inventor of one of the drugs is Roche, against which Cipla had won a case in Delhi High court.
Going by his July promise, we could expect three more cancer drugs on discount sale.
What does it mean for cancer treatment in India?
Quite a lot.
Although the total number of drugs whose prices have been slashed so far are only six, they are important for the treatment for some of the most common cancers in India. If the March decision, in which the price of a Rs 2.28 lakh/month drug (Nexavar) was brought down to Rs 6,600/month, symbolically broke the price barrier in cancer treatment, the subsequent decision by Cipla to reduce the prices of two more of its medicines had triggered a cascading effect.
The parallel that Hamied, public health managers and access-to-treatment activists draw, is the breakthrough that Cipla had achieved in bringing down the price of AIDS-treatment a decade ago. When it took a few thousand dollars a year to stay alive with HIV, Hamied's aggressive pursuit to produce generic versions of anti-retroviral drugs drastically reduced AIDS-related deaths in India, that too for a few hundred rupees a month.
The prices further fell and subsequently even the second line drugs were available at highly affordable rates, compared to the dollar prices of their innovator-versions. Today, Cipla and other Indian generic manufacturers are the lifeline for millions of people living with HIV in the poor countries of the world.
The country today produces more than 90 percent of the AIDS-drugs in the world and Cipla is even facing competition from other generic manufacturers who are willing to offer rock-bottom rates for national and international tenders. The AIDS-treatment success story is in fact an India story.
Could cancer be the next Indian success story?
If Cipla continues its aggressive strategy, the AIDS story can be repeated in cancer as well. It can expand the market by putting more people on treatment, as in the case of AIDS, prompting others to follow suit. It will help people affected by cancer not only in India, but also across the developing world.
India has about 2.5 million cancer patients. Annually, the country records about 800,000 new cases and 550,000 deaths. The most common cancers in India are that of lungs, colon, prostate, bladder, breast and kidney. Although cancer cure and survival rates have dramatically improved over the years, in countries such as India treatment is still prohibitively expensive. One of the reasons is the price of medicines.
It's noteworthy that the current spate of falling prices had begun with the compulsory license granted to Natco to produce Nexavar against the stiff opposition of multinational drug company Bayer. With the AIDS example of the past, the Big Pharma in fact knew that Nexavar could be the beginning of another attack on its unfair monopoly.
In fact, it was so important for the big drug companies that the Obama administration, which wants lower prices for Americans, had reportedly tried to arm-twist India out of its decision.
For a long while now, Hamied has been arguing for a "pragmatic compulsory licensing policy" by which Indian companies will manufacture generic versions of lifesaving medicines for which it will pay a reasonable royalty to the innovator-company.
"The country can't afford monopoly prices that multinationals charge. We're willing to pay 4 percent on sales as royalty to the innovator company. Canada had a similar policy under the s91 Bill until 1992, so why this big fuss today? We have to decide our own destiny. It can't be determined by Washington or London," he said in his Forbes-interview.
India should not lose the current momentum it has gained on prices of essential drugs. Pressure from Big Pharma is a constant threat in the form of bi-lateral treaties, counterfeit legislation and dirty patent tricks under which they attempt to keep the monopoly of even older medicines.
India has no choice. If the vigilance of patent offices, courts and civil society is matched by appropriate political will, it can tip the balance to India's favour. Incidentally, millions of desperately poor people in other countries will also benefit whether Obama's America will like it or not.
Find latest and upcoming tech gadgets online on Tech2 Gadgets. Get technology news, gadgets reviews & ratings. Popular gadgets including laptop, tablet and mobile specifications, features, prices, comparison.
Entertainment
"I'll get out of this," Sanjay Dutt said about his battle with cancer, adding that he's happy to be back at work for Shamshera and KGF: Chapter 2.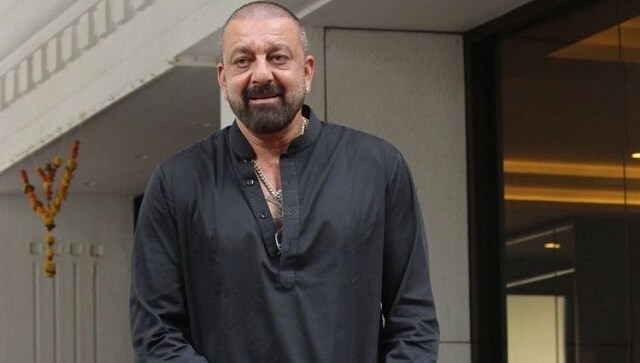 Entertainment
Sanjay Dutt, who opened up for the first time about his cancer diagnosis last week, said he's emerged 'victorious' and thanked his fans for their "love, kindness and the countless blessings" in his statement.
Entertainment
Robert Redford's publicist said in a statement Monday that the 84-year-old father is mourning the death of James Redford with his family during this "difficult time."