CII speech: What India wants to hear from Rahul Gandhi today
When he addresses the CII today, Rahul Gandhi should find his voice, outline his economic vision for India - and convince us that he is every bit worthy of the Big Stage that he has been offered.
For a man whose entire life has been played out in the swirl of politics, for someone who (to invoke his own infelicitous turn of phrase) has politics in his "pants and shirt", Rahul Gandhi has thus far proved himself to be hopelessly inadept at realising the possibilities for harvesting political capital afforded by his access to the Big Stage.
Except on occasions when he has a corralled, uncritical audience - and the services of a gifted speech writer - Rahul Gandhi has exhibited for the most part a curious failure to inspire with his public articulations. And for someone who claims to be planning for the long-term revival of the party, looking beyond the momentary electoral setbacks that are inevitable in the up-and-down of politics, he has shown no evidence that he has connected the dots and arrived at a larger understanding of what makes India tick.
Most critically, if there is one characteristic that defines him, it is the Rahul Gandhi-shaped hole in the universe he leaves whenever matters of great national import are being discussed in the public realm. During the debates on corruption that bestirred all of India, for instance, and at the height of the street protests in Delhi and elsewhere over the horrific gang-rape of a 23-year-old woman in December last year, and even during the parliamentary debate on the anti-rape bill last month, he was missing in action.
His occasional utterances on matters of public policy have, on the other hand, been so strained and inelegant that they have only provided fodder for merciless caricatures of himby right-wing commentators.
To be fair, those of us who have observed politics for a while now will remember that even his father Rajiv Gandhi, for all his dynastic political baggage, wasn't exactly a politician to the manner born. He too had a poor grasp of the political idiom, which found expression in his invocation of peculiar turns of phrases, which were the subject of much mirthful commentary from the media pack.
But Rajiv Gandhi at least had the sense of the Big Stage: his inspirational speech at the Congress party's Centennial celebrations in Mumbai revealed not just that he had the services of a good speech-writer, but that he had acquired in double-quick time an understanding of the flaws in the developmental dynamics that held India back from realising its potential and the remedies for them.
Rajiv Gandhi also demonstrated a forward-looking vision for India, and was able to break out of the shibboleths that had cramped the country on virtually every front - from the economic discourse to explorations in innovative foreign policy options. They established that at the very least he had an idea about the Idea of India. (Of course, he squandered all his political goodwill with the Bofors scandal and with communal pandering, but that's another story.)
Rahul Gandhi, by contrast, has played safe for the most part by pandering to the traditional constituencies on which the party relies to propel itself to power. For all his high-sounding rhetoric about the need to "change the flawed system", he is, as Firstpost has observed earlier, the ultimate insider who profits from the same system.
Rahul Gandhi has also not cared to reconcile the manifest inconsistencies in the policies of the government of which he is a brand ambassador, so to speak. These inconsistencies, for the most part, can be traced to the "pushme-pullyu" political arrangement beween Prime Minister Manmohan Singh and Congress president Sonia Gandhi - which will evidently be continued, to go by the latest pronouncements of the party spokesperson.
It is in the context of all this opacity that Rahul Gandh's speech today at the CII acquires significance. In many ways, it is being billed as his first public speech on matters pertaining to the economy. To that extent, it provides him with the Big Stage to articulate his vision for India and of his thoughts on the developmental discourse. Rather than resorting to waffling or pandering to industry groups, he should use the occasion to let us in on where he stands on the big questions that confront India today. How does he define his economic philosophy? What are India's topmost economic priorities? What is his understanding of 'growth' and of 'economic reforms'? To what does he attribute the slump in India's economic fortunes in recent years? What recommendations does he have for reconciling the policy differences that have paralysed decision-making in the UPA 2 government? What solutions does he have for the 'crony capitalist'' relationship that has tainted both industry and government? Does he have any new ideas to combat corruption?
There are many more such questions that Rahul Gandhi could address. Thus far, he has been given a free pass by the political commentariat and mollycoddled as India's Richie Rich politician. But with his party priming him up for the Biggest Stage of them all - and speaking ceaselessly about his imminent ascension as Prime Minister - silence is no longer a virtue. Later today, BJP leader Arun Jaitley will be speaking at the same CII platform and offering a critique of the UPA government - and perhaps of Rahul Gandhi's speech.
In his own interest, Rahul Gandhi should find his voice today, and convince us that he is every bit worthy of the Big Stage that he has been offered - and the Bigger Stage that, his party says, awaits him...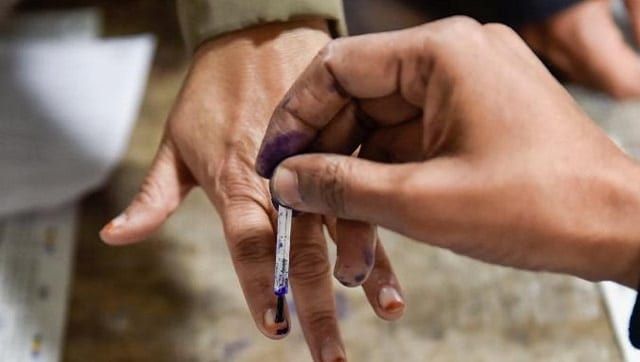 Politics
The election will decide whether the incumbent AIADMK will secure a third term or the DMK will return to power after a decade in opposition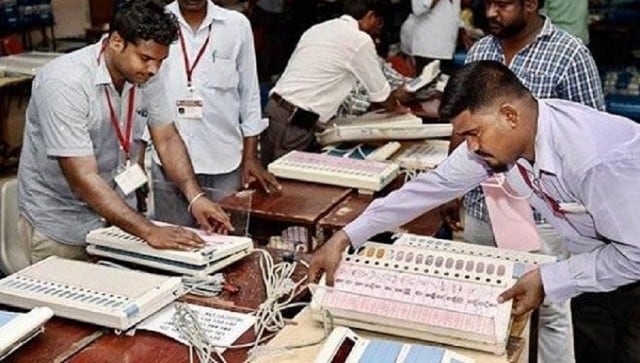 Politics
The total electorate in the state includes 1,32,83,724 male voters, 1,41,62,025 female voters and 290 transgenders, according to Election Commission figures
Politics
Rahul Gandhi will also be campaigning in Kerala on Saturday. He will address three meetings, one rally and a roadshow