China's loss can be India's gain: Modi must press the accelerator now
Modi has to forget the politics of gloom and step on the gas. The time is now.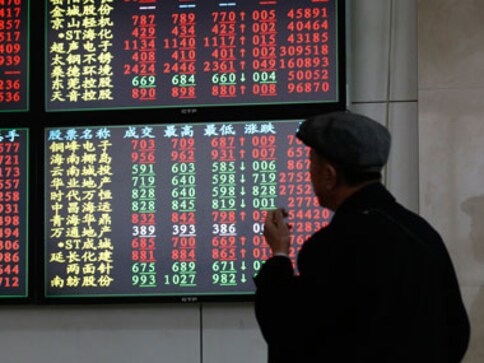 The crash in the Chinese stockmarket - a 30 percent fall in as many days - is yet another opportunity for India. This is because the resultant global fall in commodity prices will benefit us. We need to remember a simple law: as a huge net importer of goods and exporter of services, when global commodity prices fall, our gains exceed our losses.
Let's look at the loses first - and weigh the gains. As global stocks fall, so will Indian indices. But our market decline will be shallower than that of the others, for we are fundamentally a domestic demand-driven consumption economy. The psychological impact of a global stock decline will wear off.
Secondly, as global commodities fall, our steel and ore companies will suffer. But we will gain hugely from oil prices - as we are doing from last September. Oil is our biggest import, and we import 80 percent of our oil. A drop in oil prices also improves our public finances - as we saw last year.
Theoretically, when Chinese stocks fall, investing in China should be more attractive than investing in India. But two differences make India a better hold if not buy. First, India is far better regulated than China, where the role of the government is simply too strong. This means fair prices of stocks in China are tougher to determine than in India.
Second, ownership of stocks is significantly different. In China, individual investors apparently own 80 percent of stocks. In India, individual stock ownership is low and foreign and domestic institutional ownership is very high. This makes the wealth effect of a loss in stock values less important in India. In China, a stock market crash will dent purchasing power significantly as individual investors will bear the brunt of this loss. A stock crash has implications for consumption in China.
While a slowing China is bad news for global growth, it is not so bad news for India. Just as the one-eyed have an advantage in a land of the blind, Indian suffers less when the world is slowing down.
History tells us why.
In 2008, when the Lehman crisis sent the global economy - and commodities - crashing, after a brief blip, India recovered quickly. Inflation, which was rising towards 13 percent in 2008 crashed to a negative level a year later.
It required serious economic mismanagement by the UPA to ruin things again. This they did by letting oil subsidies run riot, ensuring a fiscal crisis that sent inflation soaring again, with the current account deficit hitting new highs. The rupee almost hit 70 to the US dollar in 2013.
Last year, too, as Europe went into a tailspin and global oil crashed, Indian inflation crashed. The consumer price index is at manageable levels around 5 percent, and the wholesale prices index has been in negative territory for seven months in a row.
The NDA is also managing the economy better by keeping minimum support price increases reasonable and by timely releases of food stocks whenever food inflation threatens to rise sharply. The future of Indian food inflation depends on how we manage protein inflation - the prices of milk, eggs and meat, pulses, and fruits and vegetables.
On oil, the NDA has already decontrolled diesel, but LPG decontrol needs to happen quickly - especially with the direct cash transfer scheme now in place. Kerosene should be the next target for subsidy reform and decontrol, but the Modi government has been dilly-dallying on LPG decontrol for too long. This is the best time for this reform, not after the Bihar elections, which now look very tough for the BJP after the Vyapam scam.
When the world slows, India can do better if it gets the domestic act right. This is the time to press the accelerator on public investment, recapitalise banks quickly, and speed up deregulation that does not need legislation. It is a pity that land and labour reforms are mired in politics, but even without these changes, the Modi government can improve growth by better management of the macroeconomy and boosting public investment. Lower interest rates will be a bonus, but not vital to set off the virtuous cycle of growth without inflation.
A stock market revival will happen as we head towards the festival season, making it easier for companies and the government to access capital and clean up their balance-sheets.
Modi must go for it. He has to forget the politics of gloom and step on the gas. The time is now.
Subscribe to Moneycontrol Pro at ₹499 for the first year. Use code PRO499. Limited period offer. *T&C apply
Business
The June quarter earnings announced by other state-run banks too indicate continuing stress on the asset quality front
Economy
Forget big ticket reforms. The question is whether the UPA government will at least go for the low hanging fruit and routine efficiency enhancing decisions
Business
Pew said there is sign of growing public faith in an economic recovery in some of the largest economies