China second-quarter GDP grows 6.7%, slightly better than expected
Retail sales growth picked up to 10.6 percent. Analysts had forecast growth of 10.0 percent, unchanged from the previous month.
China's economy grew 6.7 percent in the second quarter from a year earlier, steady from the first quarter and slightly better than expected as the government stepped up efforts to stabilize growth in the world's second-largest economy.
Analysts polled by Reuters had predicted gross domestic product (GDP) would ease to 6.6 percent in the second quarter, which would have been the weakest since the global financial crisis, and had predicted a further loss of steam later this year.
Second quarter GDP rose 1.8 percent quarter-on-quarter, also slightly better than expected, the statistics bureau said on Friday.
While fears of a hard landing have eased, investors fear a further slowdown in China and any major fallout from Brexit would leave the world even more vulnerable to the risk of a global recession.
China's statistics bureau said that the economy still faces downward pressure, but that economic growth in the first half lays a good foundation for achieving 2016 target.
Policymakers have said the economy remains largely steady, but analysts expect more support measures in the coming months as private investment falters, forcing the government to do more of the heavy lifting.
The government boosted spending by 19.9 percent in June, the finance ministry said on Friday, picking up from a 17.6 percent increase in May.
June activity data released along with GDP was mixed, but weakening investment figures pointed to the risk of a loss of economic momentum later in the year.
China's fixed-asset investment growth eased to 9.0 percent in the first half of 2016 from the same period a year earlier, less than market expectations and the slowest since March 2000.
Private sector fixed-asset investment growth fell again to 2.8 percent in Jan-June, compared with 3.9 percent growth in the first five months of the year, a record low.
Fixed asset investment by the private sector, which accounts for over 60 percent of total investment, has slowed as the export sector struggles and business confidence falls.
Industrial output growth rose to 6.2 percent in June from a year earlier, the National Bureau of Statistics said on Friday, beating expectations for a marginal easing.
Retail sales growth picked up to 10.6 percent. Analysts had forecast growth of 10.0 percent, unchanged from the previous month.
The government is aiming for economic growth of between 6.5 percent and 7 percent this year, though some analysts believe current growth rates may already be much lower.
The economy grew 6.9 percent in 2015, its slowest rate in 25 years.
Data this week showed China's exports fell more than expected in June as global demand remained stubbornly weak, while imports also shrank more than forecast, suggesting the impact of a flurry of stimulus measures may be fading.
Shocks from Brexit could hurt one of China's biggest export markets and spark more swings in its financial markets. Shanghai stocks are still struggling after a crash last year, while the yuan has slid to 5-1/2 year lows, rattling investors.
World
The 38 people who were issued Chinese permits to climb the peak must come from parts of China that are at low risk for infection and must show a clean bill of health before attempting the summit.
India
China last week expressed disappointment over the decision by Indian authorities to not allow Huawei and ZTE to conduct 5G trials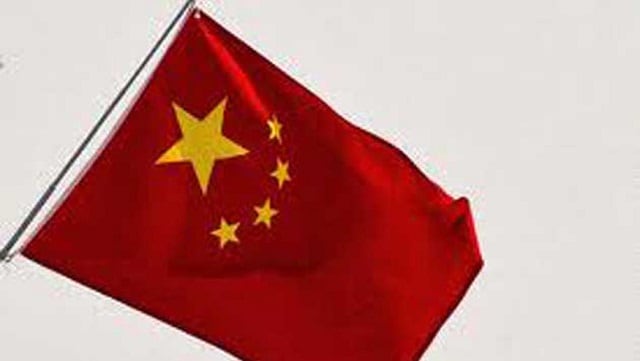 World
The US government reportedly obtained the documents, which were written by Chinese military scientists in 2015 as part of their own probe into the origins of COVID-19