China's 2015 growth slows to weakest in 25 years; pain seen continuing in 2016
Beijing - China's gross domestic product growth slowed to 6.9 percent in 2015, official data showed on Tuesday, the weakest annual rate in a quarter of a century for the world's second-largest economy, a mounting concern for global investors.
The figure was the slowest in the People's Republic since the 3.8 per cent of 1990, a year after the bloody Tiananmen Square crackdown rocked the country and isolated it internationally.
The performance of China, a major driver of the world economy, is a crucial concern for global investors, and its fourth-quarter growth also slowed to 6.8 per cent, the National Bureau of Statistics (NBS) said.
China's leaders -- who had set a target of "about seven per cent" for GDP growth in 2015 -- are looking to transform the country's economic model away from the investment and exports of the past to one more oriented towards domestic consumer demand.
"The economy is in the process of stabilization, but it hasn't stabilized yet," Liao Qun, chief economist at Citic Bank International in Hong Kong, told AFP.
China's services sector accounted for 50.5 per cent of GDP in 2015, the NBS said in a statement, the first time it was more than half the economy.
The structural transformation was still underway, it added, calling it "a crucial period during which challenges need to be overcome and problems need to be resolved".
"The task of comprehensively deepening the reform is still heavy," the body said.
Last year's growth figure was well below the 7.3 per cent recorded in 2014, and the AFP survey projected it would fall further this year, to 6.7 per cent.
"The situation in 2016 will be more or less the same as in 2015 and China's economic growth will still face a complicated and volatile international situation," NBS chief Wang Baoan told reporters.
But while some sectors will see destocking and overcapacity reduction, he pointed to new areas such as online retail and renewable energy cars as still growing fast.
As such, he said, "We think in 2016 China's economic growth will remain stable. We are confident in that."
Citic Bank International's Liao said there was "not much of a possibility" for a further sharp slide this year.
But he warned,"The economy will require further loosening of monetary and fiscal policies.Declining exports due to the external environment and decreasing investment in the real estate sector will be the biggest challenges faced by China in the coming year."
China's industrial production, which measures output at factories, workshops and mines, rose 5.9 per cent year-on-year in December, the NBS said, down from 6.2 per cent in November.
Retail sales, a key indicator of consumer spending, increased 11.1 per cent year-on-year in December -- down a fraction from November -- while fixed asset investment, a measure of spending on infrastructure, expanded 10.0 per cent in the year.
Those results fell short of economists' expectations, according to a survey by Bloomberg News, which predicted retail sales rising 11.3 per cent year-on-year in the month and industrial production expanding 6.0 per cent.
Nonetheless Chinese stocks were flat in late morning, as the economic growth figures came in line with expectations.
The benchmark Shanghai Composite Index was up 0.04 percent at 2,914.96, having risen 0.71 per cent shortly after the figures were released.
The Shenzhen Composite Index, which tracks stocks on China's second exchange, edged up 0.02 per cent to 1,830.69.
Unexpected moves in the yuan exchange rate -- after a surprise devaluation in August -- have disturbed investors in recent weeks, who worry that the real picture is worse than portrayed and authorities may not have the ability to implement reform and manage the transition to a more market-driven economy.
AFP
Entertainment
Will Smith's six-part docuseries titled Best Shape of My Life will document the actor's journey towards fitness.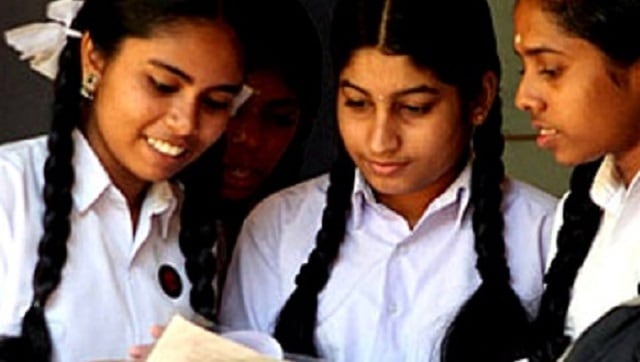 India
NIOS started the concept of On-Demand Examination at the secondary level in 2003