Chhattisgarh CM Raman Singh seeks Japanese investment in the state
Raman Singh today invited Japanese industrialists and investors to Chhattisgarh during his Japan visit to attract foreign investments
Raipur: Chief Minister Raman Singh today invited Japanese industrialists and investors to Chhattisgarh during his Japan visit to attract foreign investments.
"While addressing an Investors' Conference organised by CII at Osaka, Singh invited the Japanese industrialists and investors to look at Chhattisgarh for making large-scale investments," an official release said.
For the economic and industrial development of India, Prime Minister Narendra Modi has given a clarion call of 'Make in India' for investors within the country and abroad. The Japanese industrialists and investors should become part of this campaign and visit India. They should also set up their ventures in Chhattisgarh, the release quoted CM as saying.
The cultural ties between India and Japan go back to thousands of years and Buddhism is its a biggest example, Singh said.
Chhattisgarh is coined as 'Rice Bowl of India' and similarly, Osaka is recognised as the main centre of rice trade in Japan where it is known as 'Kitchen of Japan', he said.
"Chhattisgarh was founded in 2000 and it is a young state with full of energy and a lot of potential. It is creating its own identity of a rapid developing state in the country," he said.
Briefing about the several other aspects of the state, the CM said his state is heaven in India as far as natural resources is concerned.
"The combination of mineral resources, abundant water, skilled human resources and fertile land has contributed to growth of the state where core sector industries like steel, cement, aluminium and electricity plants have achieved a huge success.
"Now the focus is on non-core fields- IT, electronics, solar energy and automobiles," he asserted.
According to World Bank report Chhattisgarh is among the top five states in 'Ease of Doing Business' category since the past two years, he said.
Members of Japan External Trade Organization (JETRO), Osaka Chamber of Commerce and Industries, Indian Chamber of Commerce and Industries of Japan and representatives of Japan-based Industries organisations were also present in the conference, it added.
Find latest and upcoming tech gadgets online on Tech2 Gadgets. Get technology news, gadgets reviews & ratings. Popular gadgets including laptop, tablet and mobile specifications, features, prices, comparison.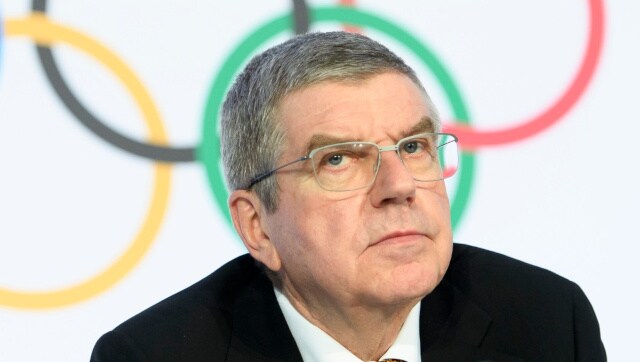 Sports
Bach, on his first trip to Tokyo since the Games were postponed in March, is hoping to convince athletes, Japanese citizens and Olympics sponsors that the Games can be held safely next year.
World
The RCEP covers a larger population than any previous regional free trade agreement and could help further cement China's image as the dominant economic power in its neighborhood
Sports
The chaos caused to tennis by the pandemic saw the governing bodies freeze world rankings from March, allowing points to extend beyond the traditional 52-week window.